The 25 Most Powerful Passports in the World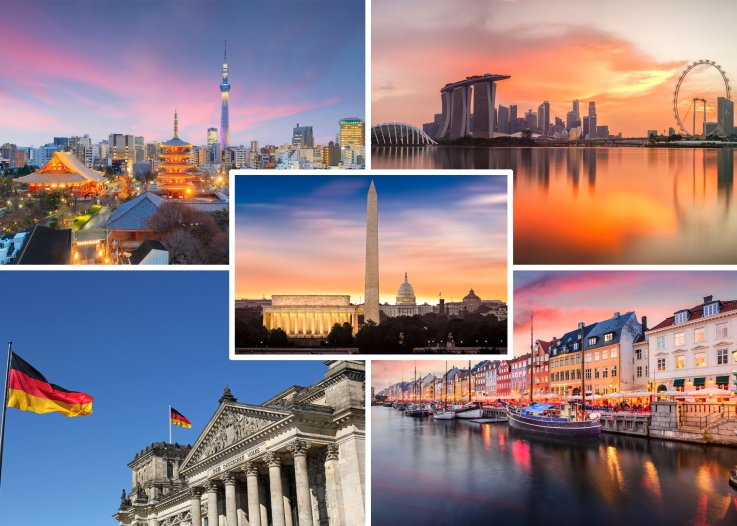 You would think that a passport is your key to the world, but did you know that not all passports are alike? It's true. Some countries' passports only get you into a few countries, based on relations between your home country and the one you're visiting, visas, even the levels of terrorism or danger from where you're traveling. But there are some countries that have extremely powerful passports, getting you into hundreds of countries, allowing you to travel the world.
The Henley Passport Index is a list of the most powerful passports, ranking them every year based on a number of criteria like the need for visas when traveling, visa-free entries, or the use of e-visa. Several of the countries listed tied on the number of countries their passport allows entry to, and you'll see this reflected by multiple entries sharing the same ranking.
What do you think is the most powerful passport? You might think it's the United States, or maybe the United Kingdom, maybe Germany. Guess what? You're wrong. Those countries' passports certainly guarantee their citizens entry to a ton of countries, but they don't top the list. In fact, three of the countries that made it into the top three rankings are Asian, while the remaining seven that cracked the top three ranks are European countries.
The United States and Canada certainly crack the top ranks, but a surprising result in the past years is the number of Latin American countries whose passports have become stronger, like Brazil and Argentina.
Slide through to find out which countries have the most powerful passports, listed from lowest to highest. By the end of this slideshow, you're going to want to pack your bags, grab the sunscreen and jump on a flight. Just remember to bring your passport.