Sling Down, Not Working: Users Report They Can't Access Streaming Service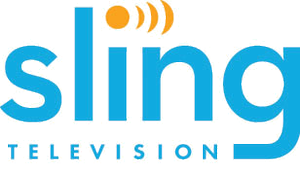 Popular TV streaming service Sling was down and not working for users across American on Friday. Sling has been down since around 10:41 a.m. EST, according to outage tracking website Down Detector.
The site's outage map says the reports of Sling being down widespread.
"We identified an issue some users may be experiencing on the Sling website and are working quickly to resolve. All other devices are operating normally," Sling said in a statement Friday.
Users are reporting that Sling is not working on smart TV devices like the Apple TV and Roku, as well as on the iOS iPhone app. The Sling TV website is also not working for users.
".this is a "free preview" of what it will be like when they knockout our grid--wake up one morning and......stoneage ?," user Jim Beam wrote.
Users says the Sling TV website says there is an issue with their subscriptions.
"ummmm?? sling says I cancelled my subscription and website is down. Not true. Asks me to restart my service. What is going on?," Down Detector users Shae wrote.
"Cannot access the website. Domain expired. Pay your effin' bills," anther. Down Detector user wrote.
Other users took to Twitter to complain they couldn't access the website. "Hey #SLING @Sling ...your website is down. Want to send you $$$ for my bill, but can't. Error says your domain's DNS hosting is expired," user Jason Bills tweeted.
This is a developing story, stay with Newsweek for updates.