SLING TV Offering Free "Happy Hour" to Watch Live TV Every Night
Many of us are looking for new ways to pass time as we enter what has almost been two months of sheltering in place to help stop the spread of COVID-19. While Netflix, Hulu and the plethora of other streaming services seem to have unlimited content to be watched, there's something about being able to watch TV live which many people have let go of due to high cable bills.
SLING TV, a service that offers live TV for those who might not want to commit to a whole cable plan, is offering what they're calling "Happy Hour Across America" with free access to 50-plus live channels from 5pm to midnight ET each night.
The service usually runs $30 per month for the access they're allowing for free under the SLING Blue plan, though plans through the service start at $20 per month for their most basic package. With this offer, the service is completely free. And no, it's not too good to be true.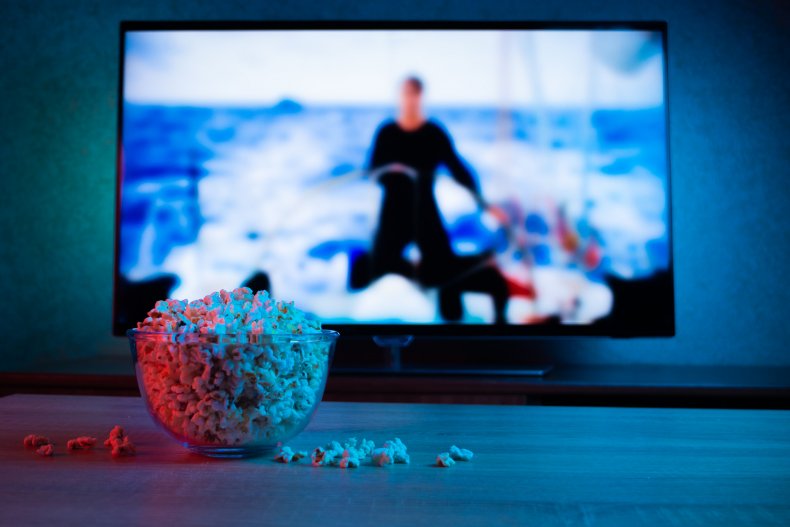 Sign up for Sling TV's nightly "happy hour" to get free access to 50-plus live channels.
"Happy Hour Across America" is the latest part of SLING TV's, "Stay in & SLING" initiative, which they started to help keep people safe, informed and entertained while staying home and practicing social distancing. SLING noticed that as the COVID-19 crisis unfolded, television news consumption on SLING TV increased 164 percent.
Along with access to channels like A&E, AMC, Bravo, CNN, E!, FOX News, FX, HGTV, HLN, MSNBC, TLC and more—"Happy Hour Across America" offers free cloud DVR and over 50,000 on-demand titles, and allows simultaneous viewing on three screens. In addition to the obvious price difference in signing up for SLING versus a traditional cable plan, there is also no equipment required or waiting around for the cable box to arrive. And with access to so many shows at their original air date, there's no risk of social media spoiler alerts.
The only thing you need is a viewing device such as a computer or tablet. To sign up, users only need to input an email, password and zip code— to check local channel eligibility. No credit card is required.
The way consumers watch TV and movies has changed since the COVID-19 pandemic began with some movies that were previously scheduled to premiere in theaters now appearing first on streaming platforms. Other movies like the latest James Bond installment, "No Time to Die," delayed release entirely. One of Hulu's latest originals, "Little Fires Everywhere" released episodes earlier than initially announced in response to the pandemic.
Sign up for Sling TV's "happy hour" to get free access to 50-plus live channels.
Newsweek may collect a share of revenue from the links on this page.