Tiny Slovenia Prepares for an Influx of Refugees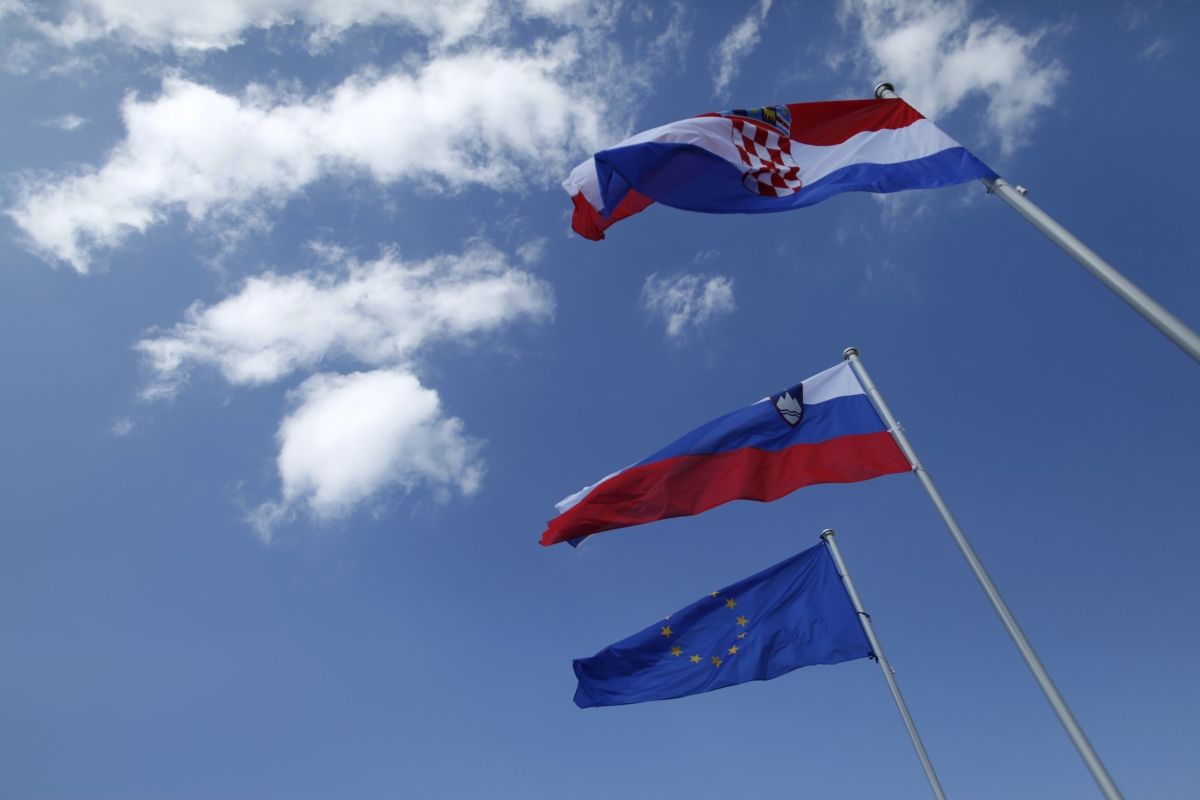 In just a matter of days, the small former Yugoslav republic of Slovenia has been propelled into the center of Europe's refugee crisis.
The closure of Hungary's southern border with Serbia on Tuesday has forced thousands of refugees to consider new routes to their desired destinations, such as Germany and other northern European countries. Many have moved eastwards to Croatia, with more than 7,300 refugees entering the country since Wednesday. Most refugees are expected to keep moving northwards and try to cross Croatia's 415-mile border with Slovenia, with the Slovenian Red Cross saying on Thursday that it expects 5,000 refugees to enter the country in the coming days.
Slovenia is taking steps to prepare for an influx. On Wednesday, the Central European state informed the European Commission that it was reintroducing controls along its eastern border with Hungary for 10 days. Slovenian Police Commissioner Marjan Fank also said that presence of police at the Croatian border would likely be increased to deal with the expected increase in refugees attempting to cross. The Slovenian border with Croatia forms part of the external border of Europe's Schengen area, a 26 country bloc wherein European citizens can move freely without need for passports.
Slovenia is a country with a population of less than two million and a total area of 20,273 square kilometers, making it smaller than the state of New Jersey. According to the United Nations Refugee Agency, Slovenia had just 257 refugees and 69 asylum seekers residing in the country as of December 2014. There is just one asylum processing center in Slovenia, located in the capital Ljubljana. It is designed to house a maximum of 203 people. Vesna Mitric, a spokesperson for the Slovenian Ministry of the Interior, told Newsweek that further asylum facilities had been put up in Ljubljana, the Italian border region of Ankaran and the central Slovenian towns of Logatec and Postojna.
Even with these additional facilities, Mitric says Slovenia could only accommodate approximately 600 refugees applying for asylum. Slovenia's Interior Ministry have previously said they are preparing to accommodate "several thousand" refugees and that "capacities are being increased daily," AFP reported.
However, Interior Minister Vesna Gyorkos Znidar has said the country would be enforcing EU rules and would process all asylum applications of refugees who entered the country and had not been registered elsewhere. This means that if even a tenth of the refugees who have so far entered Croatia do make their way to Slovenia and request asylum the country's facilities would be stretched to breaking point.
"The reception capacity is very small," say Magdalena Majkowska-Tomkin, project manager at the International Organization for Migration office in Budapest, which oversees Slovenia. "So if migrants were to stay for any considerable [period] of time in Slovenia, that would pose a big question as to what would happen."