Small Business Saturday 2018: What Is It? When Did It Start? What Deals Are There?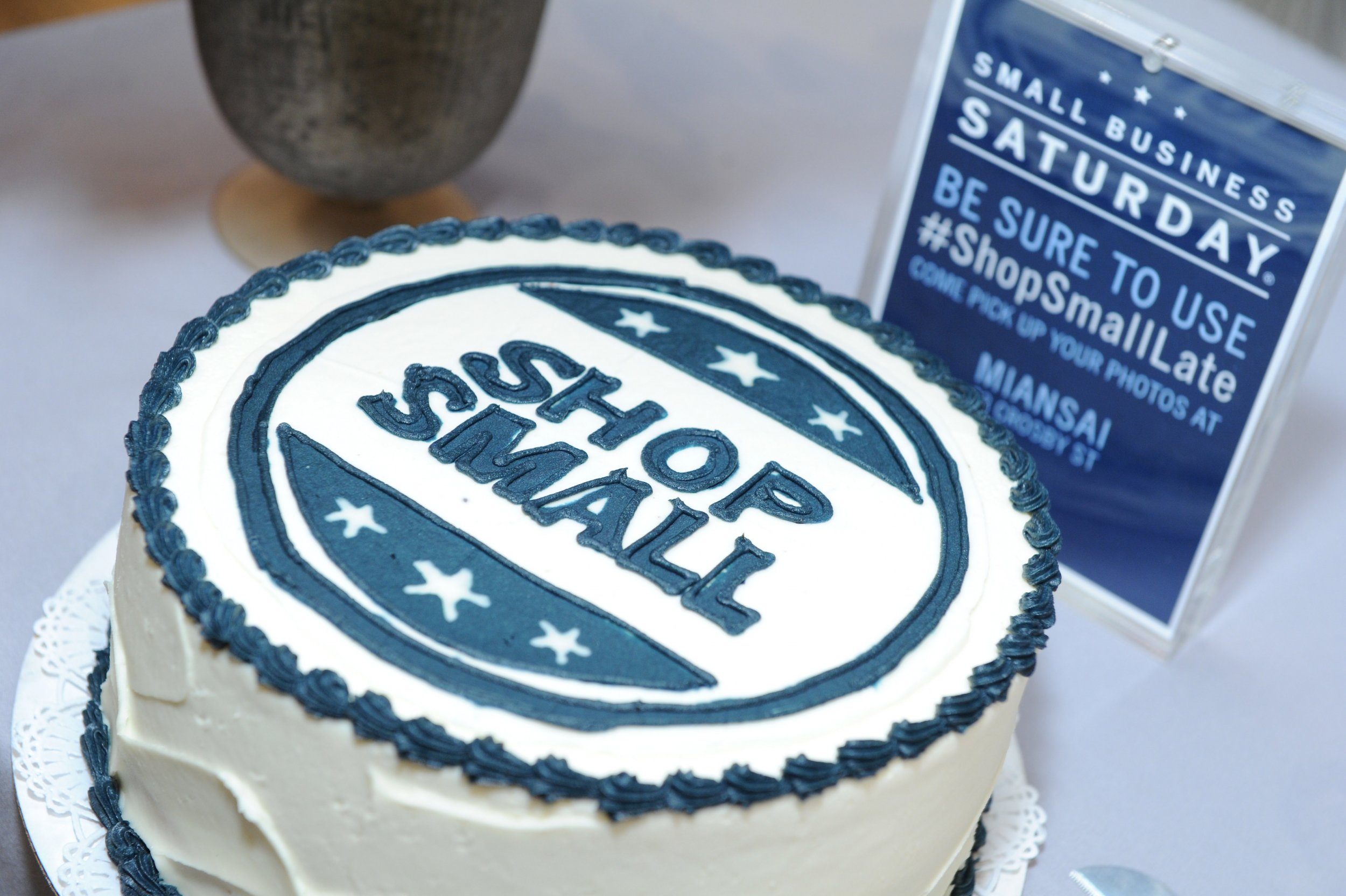 Sandwiched between Black Friday and Cyber Monday is Small Business Saturday, a day created to encourage holiday shoppers to buy from local businesses.
Founded by American Express in 2010, Small Business Saturday takes place each year on the Saturday after Thanksgiving. American Express started the shopping event in an effort to boost spending at small businesses during the holiday season and help establishments remain open during the recession.
"As a consumer, you're a key part in helping small businesses thrive. By shopping or dining at small businesses throughout the year, you're showing your support for the small businesses in your neighborhood and in the communities you call your own," American Express said.
Just a year after the shopping event was created, the Senate passed a resolution in support of Small Business Saturday. In the years since American Express created the day, an estimated $85 billion was spent at independent retailers and restaurants.
"It's our busiest day of the year," Mackenzi Farquer, a small business owner, told CNBC. "I think people in this neighborhood especially are trained to know that this the day to come out and shop at small businesses. They are not only coming for holiday shopping, they also want to be here to support us."
Farquer explained that sales on Small Business Saturday account for eight percent of the store's overall holiday sales and each year she's noticed more interest.
The day is recognized by government officials nationwide, who encourage constituents to spend Saturday at stores in their neighborhoods. One official even decided to offer tax incentives to help stores get a bigger turnout. New Mexico Governor Susana Martinez announced on Wednesday that Saturday would be a tax-free holiday.
"I'm proud to announce the first-ever tax-free Small Business Saturday, in New Mexico," Martinez said, according to KVII. "Get out and support your local small businesses and use this opportunity to save a few bucks when money is tight around the holidays."
Under the law, which was signed in March, businesses with 10 employees or less can sell goods without charging patrons gross receipt tax. A wide range of products will be tax-free as long as the cost does not exceed $500.
In 2011, then-President Barack Obama called small businesses the backbone of America's economy and the "cornerstones of our nation's promise." He explained that small businesses create two out of every three new jobs and spur economic development.
"Through events such as Small Business Saturday, we keep our local economies strong and help maintain an American economy that can compete and win in the 21st century," Obama said.
Similarly, to Black Friday and Cyber Monday, some stores offer incentives of their own to shop small. Although, many deals aren't advertised in the same way Black Friday and Cyber Monday deals are, simply because the stores aren't national retailers.
To help stores promote Small Business Saturday, American Express creates a variety of marketing materials, including flyers and images for social media, that stores can use.