If you listen to the news in America, you might get the impression that innovative reforms within our criminal system are a big-city, blue-state experiment, facing off against a wave of violent crime and mired in partisan controversy.
And you'd be wrong.
Americans on both sides of the aisle believe criminal legal reforms are urgently needed. Incarceration has been shown to cause tremendous harm to Black and brown communities in particular and to overall safety, health and economic mobility. At present, the U.S. accounts for 1 in 5 incarcerated people globally. It should come as no surprise that crucial criminal reform efforts are underway in cities and rural areas alike.
As executive director of Partners for Justice (PFJ), a nonprofit that promotes public safety and protects people from incarceration, I work with leaders in small and large counties, urban and rural, progressive and conservative alike. And what we are seeing on the ground defies today's hegemonic narratives about criminal legal reform.
While many American cities have engaged in exciting legal reforms in recent years, we now see small, rural counties stepping up to the plate with innovative criminal legal reforms at an unprecedented rate. What may take years to achieve in a huge city can be done nimbly and near-term in a smaller jurisdiction and serve as a learning lab for larger municipalities.
This groundswell of local reforms is pivotal. As of 2018, rural counties accounted for the highest rates of incarceration in the nation. Although residents of rural, small and midsize counties make up just 45 percent of the national population, they accounted for 51 percent of nationwide arrests and 57 percent of jail admissions. This was largely due to a decade of concentrated efforts on the part of big cities to reduce their urban jail populations.
As a result of this strong decades-long push to reform the cities' criminal legal systems, much of our data sets are currently structured to most accurately track progress in urban areas. Likewise, the media and everyday Americans only pay attention to the latest reforms in urban areas. But incredible things are happening on the ground in small American towns.
First, small counties across the country are re-defining public defense as a collaborative, wraparound service engine of public safety. In doing so, they see a huge opportunity to invest in the mental, physical and emotional well-being of their citizens and the social mobility of their community. They understand that incarceration erodes a community's social capital. And they know that just one year behind bars often adds 10 to 15 years to someone physiologically and takes two years off their life expectancy.
Without a doubt, leaders of small counties are making this realization much more quickly than most leaders of larger counties.
In Delaware County, Pa., the County Council made good on key promises in 2020 by kicking private prison behemoth GEO Group out of its jurisdiction, putting the local jail back in public control, installing dynamic new leaders in key departments (including the Department of Health and the Public Defender) and implementing key reforms in its juvenile justice system.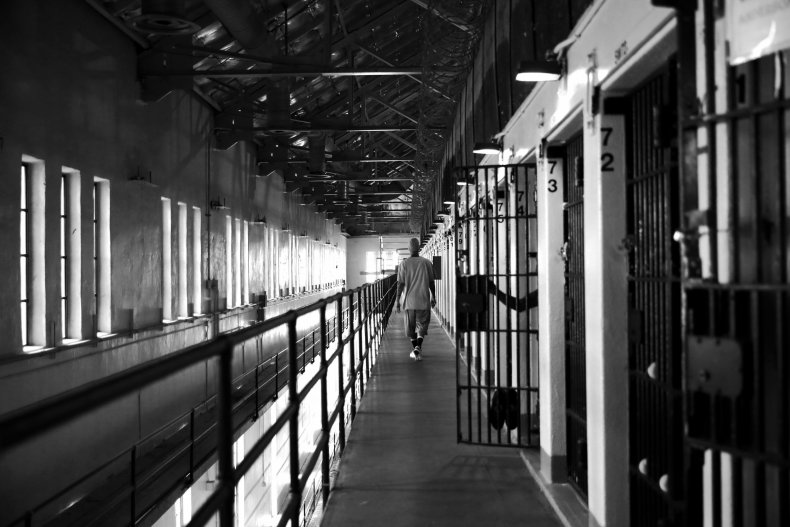 Christopher Welsh, the county's new chief defender, said it has "a unique opportunity to build upon the work of other jurisdictions and take the next step forward in the criminal justice reform movement." In short, the county has abandoned outdated safety policies, diminished jail utilization and redefined what its public defenders can do, be and provide.
California's Santa Cruz County will open its very first Office of the Public Defender this July to defend local residents with aggressive courtroom advocacy. These tactics include making sure people have lawyers at their very first appearance, ensuring they stick with the same lawyer throughout their time with the office and bringing together interdisciplinary teams—including PFJ advocates—who can fight for client goals far beyond the courthouse walls.
Santa Cruz County's public defender Heather Rogers said that she sees PFJ advocates as critical to developing a culture that integrates holistic defense into her office's client-focused practice. "Our partnership with Partners for Justice will help our defense teams provide our clients with the support they need to reach their legal and personal goals, as we honor our clients' experiences, amplify their voices and offer real solutions to the root causes of system involvement," she said.
Bold change is similarly underway in Douglas County, Kan., home of the University of Kansas. Officials in this small county have established their first institutional defender of any kind and invested in an expanded, collaborative vision of what public defense can and must be.
Sam Allison-Natale, the county's new chief defender, noted that "for the first time in this county, there are attorneys meeting clients at first appearances, a crucial stage of the proceedings when bond is being set. In just a month of taking cases, we've been able to set up release plans, work with service providers to make sure clients leaving jail have a place to stay and help clients access mental health resources." To help meet the even broader range of client needs, a PFJ team will be joining the Douglas County team in April.
Cumulatively, the investment these communities have made in boosting public safety and social outcomes by prioritizing spending on public defense easily exceeds $1 million, but money isn't the point. What is revolutionary is the proportional financial commitment these small counties have made to their visions of improving their communities through public defense.
And when you consider the gross sums spent on policing in major American cities, imagine how much good could be done if they took a page out of these small counties' books and shifted funds to public defense.
There is no such thing as a one-size-fits-all solution for the complex web of interconnected issues that plague our country's policing and criminal "justice" system. Yet in many cases, it is worth analyzing effective local approaches to challenging problems, adjusting them as needed and trying them out for size in our larger communities.
One thing is certain: We can't improve our existing system by focusing on cities alone, and to assume that the U.S.' largest cities are the sole laboratories for its most promising criminal legal reforms would be a grave error. We must keep an eye on this great nation's small towns and cities, ensuring that cutting-edge criminal legal reforms arising at the local level bubble up to the forefront of our national debates and inform policy decisions in larger cities.
Emily Galvin-Almanza is the co-founder and executive director of Partners for Justice, a new model of collaborative public defense designed to empower public defenders nationwide.
The views expressed in this article are the writer's own.