Authorities reported a small airplane carrying undocumented migrants crashed near Presidio, Texas, on Thursday.
El Paso station KFOX-TV reported that several passengers on board the aircraft were injured and taken to hospitals in El Paso for treatment while the U.S. Border Patrol arrested others.
Deputies from the Presidio County Sheriff's Office said the crash occurred north of Presidio Lely International Airport just before 4 p.m. Thursday afternoon. The deputies added that they realized the crash was a "smuggling attempt gone wrong" after arriving to the scene to help the injured passengers.
Investigators believe factors such as weight and fuel capacity could have contributed to the plane's fall, as six people had been crammed into a four-seat aircraft that was low on fuel.
The pilot ran from the crash scene and is being sought out by authorities for questioning.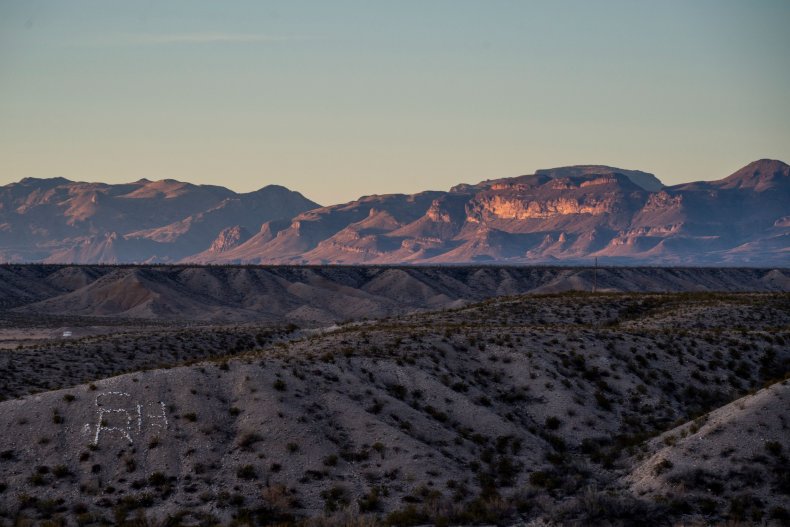 Presidio is a town on the Texas-Mexico border with a population of about 4,000. One of the country's 328 ports of entry for immigrants is located in the town.
In the past fiscal year, immigration agents reported about 1.7 million "encounters" at the U.S.-Mexico border, The Texas Tribune reported.
The Migration Policy Institute's statistics show that Texas' "unauthorized population," or number of undocumented immigrants, is estimated at over 1.7 million, with 67 percent of that figure being from neighboring Mexico. Central American countries such as Honduras, El Salvador and Guatemala make up another 18 percent.
The American Immigration Council reported that in 2018, there were 4.9 million immigrants in Texas, which comprised 17 percent of the state's population. The same year, another 4.5 million Texans had at least one immigrant parent.
Over one-third of Texas immigrants have become naturalized U.S. citizens, according to the nonprofit immigration advocacy group's data. In 2016, another estimated third of the state's immigrant population was undocumented.
Texas Governor Greg Abbott had announced in June the state would use $250 million as a down-payment to build a wall along Texas' border with Mexico. On December 18, Abbott visited an approximately 880-foot stretch of the wall in Starr County to inaugurate what he called an "unprecedented" step in border security.
So far, over $1 billion has been set aside for border barriers, which would fund between 31 and 183 miles of the 1,254 mile-long border, the Tribune estimated.
At the mid-December inauguration, Abbott said President Joe Biden's administration "failed to do its job," which prompted the state's need for additional border security.