A pilot is dead and a plane continues to burn after a collision with a truck following a crash-landing on a highway.
A small plane and tractor-trailer crashed on Interstate 85 in Davidson County, according to the North Carolina State Highway Patrol. Photos posted to Twitter of the scene show aircraft debris engulfed in flames, scattered across the roadway.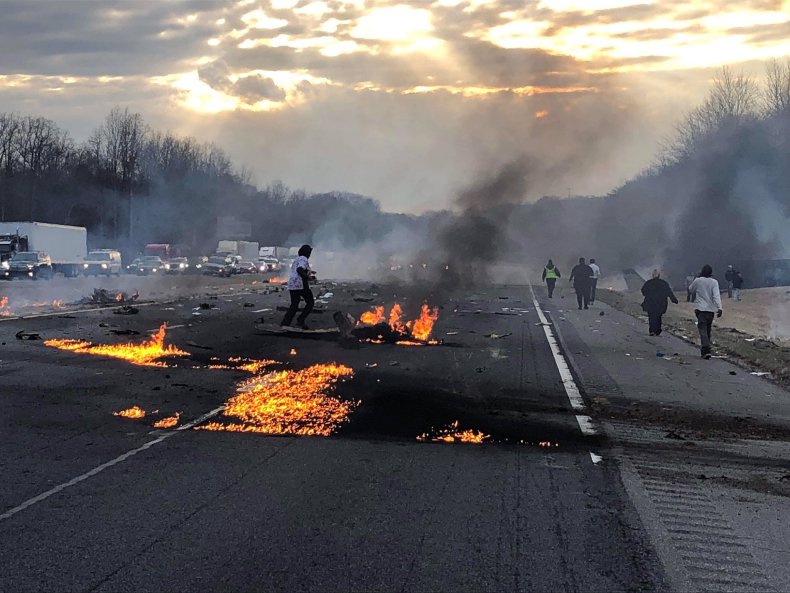 The deadly crash occurred at 5:10 p.m. near mile marker 88, near Hargrave Road in Lexington. Lanes are still backed up and are expected to reopen around 9:20 p.m., according to the North Carolina Department of Transportation.
Davidson County Sheriff Richie Simmons said the driver of the truck did not sustain any serious injuries and that there were no other vehicles involved, according to The Dispatch.
The identity of the pilot has not been disclosed at this time. It is unknown if the pilot was taking off or landing at the Davidson County Airport nearby.
Newsweek reached out to the state Highway Patrol for additional comment, but was not contacted before deadline.
This is a developing story. Check back for updates.