Small Study Shows More Promise for MDMA Therapy in Treatment of Chronic PTSD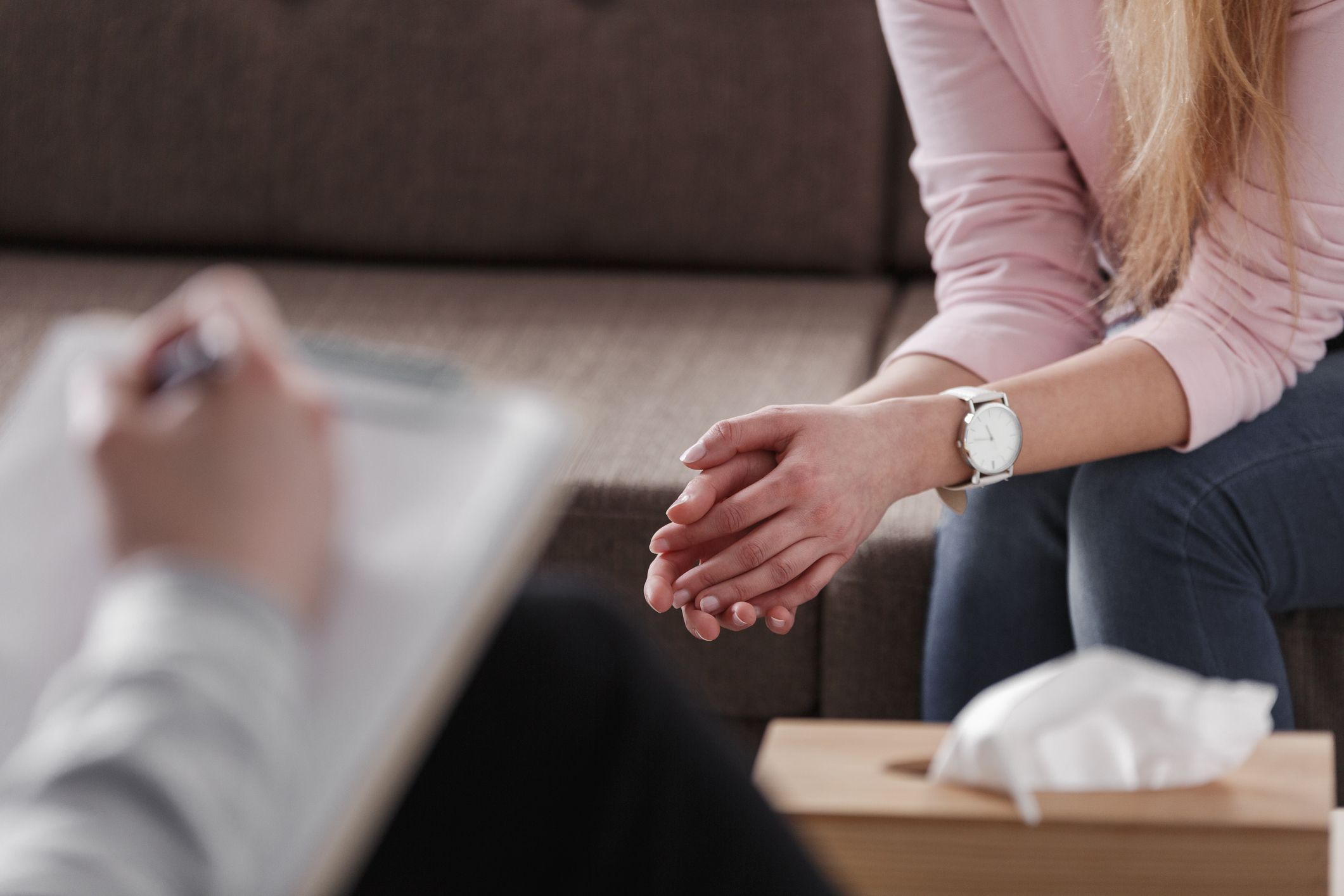 Over the last few years, a handful of promising preliminary studies have been published looking at the impact of psychotherapy sessions in which patients with post-traumatic stress disorder received doses of MDMA—a psychoactive compound, commonly known as ecstasy, that's primarily used as a recreational drug.
Now, the findings of the largest-ever Food and Drug Administration-regulated clinical trial of MDMA-assisted psychotherapy for the treatment of PTSD have been released—and the results echo those seen in the previous research, suggesting the drug warrants further investigation as a potential treatment for the disorder.
Despite being the largest of a kind, it's important to note that the Phase II clinical trial—funded by the nonprofit Multidisciplinary Association for Psychedelic Studies (MAPS)—still only involved a small sample of 28 participants, so concrete conclusions regarding MDMA's effectiveness in helping to treat the condition cannot be drawn until larger studies have taken place.
PTSD is a disabling condition characterized by overwhelming negative emotions, panic, anxiety, intrusive re-experiencing of traumatic events, negative alterations in cognition, and hyper-arousal symptoms. According to the authors of a paper published in the Journal of Psychopharmacology, approximately 8 percent of the U.S. population (24 million individuals) will suffer from PTSD in their lifetime. However, existing treatment approaches have limited effectiveness.
"Non-response and treatment dropout rates are high, and at least 35 percent of patients are left with debilitating symptoms that significantly impact quality of life," the authors wrote. "There is an immense need for innovative treatment options that improve outcomes,"
According to Brad Burge, a spokesperson for MAPS, current medications for PTSD are insufficient: "The only two medications approved for PTSD treatment are antidepressants (SSRIs)," he said. "Most patients need to take these drugs every day for many months, years, or sometimes forever in order to see their symptoms reduced. Like any treatment, SSRIs approved for PTSD can have unwanted side effects, and since they are daily medications, many people struggle with them continuously. Other options for PTSD treatment can include various forms of therapy and yoga, which can be helpful for some patients but not all."
In the latest trial, the 28 patients—whose PTSD resulted from military service, sexual assault and other causes—were randomly assigned into three groups. All the groups received 13.5 hours of normal psychotherapy in addition to 16 hours (two day-long experimental sessions) of drug-assisted therapy in which they were given either a full active dose of MDMA (100 mg or 125 mg) or a low dose (40 mg) as a control.
The low dose was intended to convince the person receiving it that they were being given an active dose rather than a completely ineffective placebo, while not providing the full effects of the drug—what's known as an active placebo. At this stage, the study was "double-blind", meaning that both the participants and the psychotherapists were unaware of who had been given the active placebo or the active MDMA dose in order to eliminate bias in the results.
After completing the initial double-blind portion of the study, the participants who received the active dose then received a third, day-long experimental session where they received another active dose of MDMA and an additional 4.5 hours of normal psychotherapy not involving drugs. In addition, the participants who were initially given the low dose then received three, day-long sessions with an active MDMA dose and 18 additional hours of psychotherapy not involving drugs.
"MDMA-assisted psychotherapy uses MDMA to improve the effectiveness of psychotherapy," Burge said. "The treatment involves only two or three administrations of MDMA in conjunction with psychotherapy in a controlled therapeutic setting, as part of a 12-week course of psychotherapy. In this program, MDMA is not the treatment by itself, but must be administered together with psychotherapy."
The researchers found that one month after their second, day-long experimental session, 42.9 percent of participants in the active dose groups did not qualify for a diagnosis of PTSD, compared with 33.3 percent in the control group. The effects were even more noticeable 12 months after the third, active-dose experimental session. At this point, 76 percent of the participants were found to no longer met the criteria for PTSD.
There were no severe drug-related adverse events during the sessions and the treatment was well-tolerated with no medical interventions required. However, a number of less severe adverse reactions were reported including anxiety, jaw clenching, headache, muscle tension, dizziness, fatigue, low mood and elevations in blood pressure and temperature.
Furthermore, a week after treatment, there were reports of adverse events including insomnia, low mood, irritability and ruminations. Nevertheless, the researchers say that these reactions are nothing out of the ordinary for MDMA, stressing that doses of the drug in a clinical setting have a favorable benefit to risk ratio—a finding which is backed by the Food and Drug Administration (FDA).
"Our study demonstrated that different therapy teams were able to get similarly robust results, further strengthening the case for MDMA-assisted psychotherapy as a promising option for the treatment of PTSD," principal investigator Marcela Ot'alora, said in a statement.
"Plus, the results of the study indicate that this treatment has the potential to greatly improve the lives of people suffering from PTSD, regardless of the source of their trauma. After treatment, a great majority of our participants have reported feeling more connected to themselves and to others, more joy, more compassion, and with new skills for facing life's challenges."
The latest study is the largest of six Phase II pilot studies conducted by MAPS examining MDMA-assisted psychotherapy for PTSD. Phase II trials are used to determine what biological effects a drug has. But before a drug can be approved for use by regulatory bodies, it must pass another stage, known as Phase III clinical trials, which usually involve more participants and assess the effectiveness of the intervention.
In August 2017, based on the results of the Phase II trials conducted by MAPS, the FDA designated MDMA-assisted psychotherapy for PTSD as a "Breakthrough Therapy". The FDA grants this designation for treatments that (1) are intended alone or in combination with one or more other drugs to treat a serious or life-threatening disease or condition; and (2) preliminary clinical evidence indicates may demonstrate substantial improvement over existing therapies.
In September of this year, Phase III clinical trials of MDMA-assisted psychotherapy for PTSD began. These will enroll 200 to 300 participants across 16 sites in the U.S., Canada and Israel. If the trials demonstrate that MDMA-assisted psychotherapy is effectivene in treating PTSD with acceptable levels of safety, FDA approval could be expected by as early as 2021.
Accordng to Burge, MDMA's status as a Schedule I drug makes it more time-consuming and expensive for scientists to conduct research into its potential benefits and risks. However, that categorization is not likely to change until a federal agency—the FDA—reviews the results of the Phase III clinical trials and decides to approve MDMA as a prescription medicine for PTSD.
"Once approved, patients will not be able to take the MDMA home—they won't be filling their prescriptions at their local pharmacy," Burge said. "Instead, MDMA will only be available through a doctor and only in supervised therapeutic settings from certified clinicians."