The Small Towns Trump Is Hurting by His Denial of Climate Change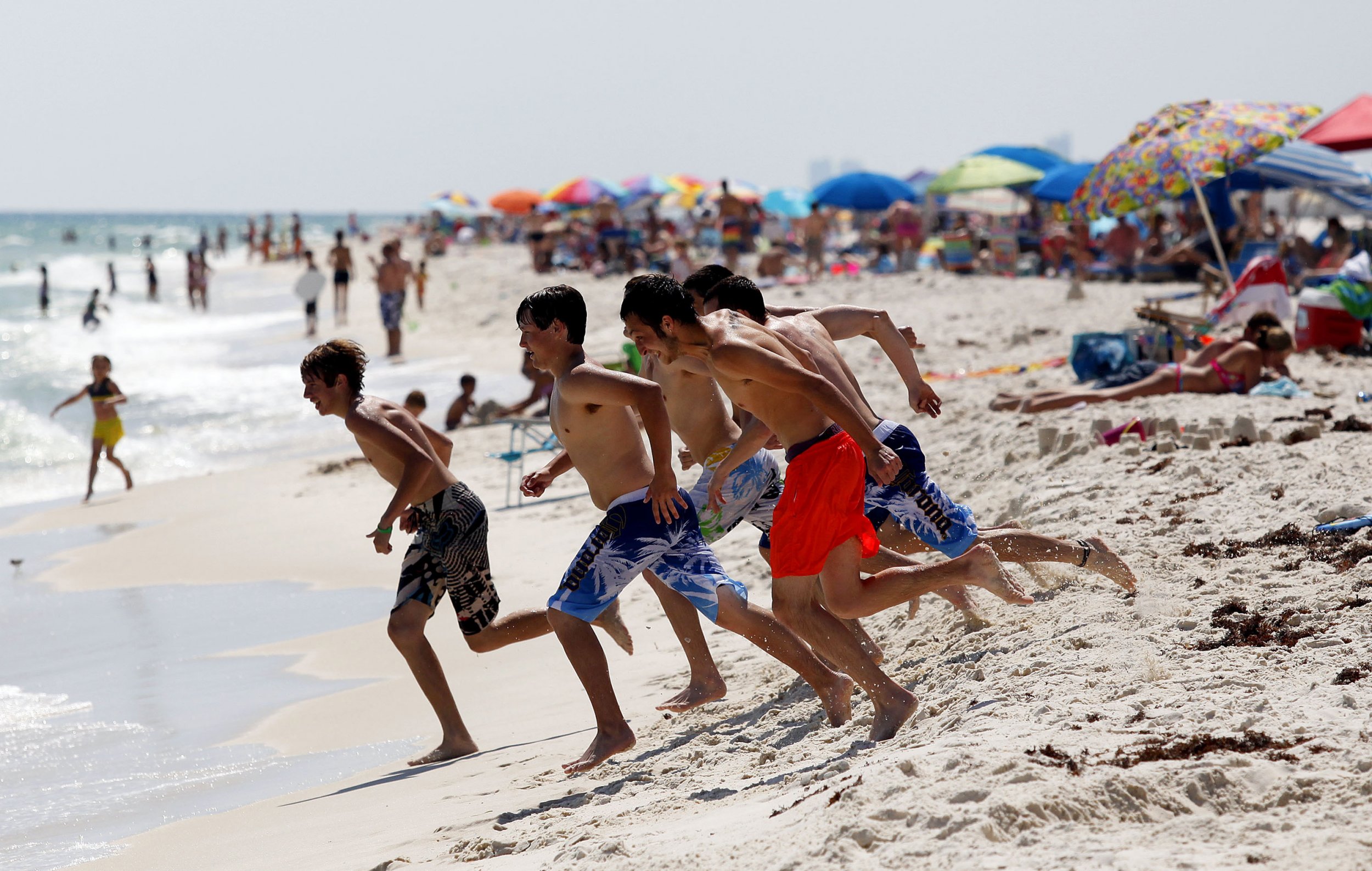 Why does the administration want to hide information from the American people?
Within minutes of Donald Trump taking the oath of office on Inauguration Day, all information about climate change disappeared from the White House website.
President Trump's newly released climate executive order restricts climate information to a new and dangerous extreme: It reverses efforts to provide information, data and tools designed to help communities prepare for extreme weather and other impacts of climate change.
As widely reported, the latest presidential executive order took aim at President Barack Obama's signature effort to curb the nation's harmful carbon emissions.
What has not been widely reported is that President Trump also blasted President Obama's signature effort on climate resilience, namely his executive order entitled "Preparing the United States for the Impacts of Climate Change."
President Obama's order had instructed federal agencies to take actions to help communities manage the risks posed by climate change, such as rising sea levels, ocean acidification, permafrost thawing, more severe droughts, prolonged extreme heat, more heavy downpours and an increase in wildfires.
Related: Trump's in for a long fight on climate science regulations
A key aspect of Obama's order was to instruct federal agencies to develop new climate preparedness tools and information that help communities and businesses better understand and manage the risks associated with extreme weather and other climate impacts. President Trump just killed that order.
This is horrifying and infuriating. Most importantly, it has serious consequences for all Americans.
Let us tell you about Perdido Beach, a tiny town on the Gulf Coast of Alabama.
Being in a red corner of a red state hasn't prevented Perdido Beach from the impacts of climate change and our dependence on fossil fuels. In 2010, oil from the Deepwater Horizon spill fouled its beaches. In 2012, Hurricane Isaac swept away big chunks of the town's shorefront. In April 2014, floods washed out roads and stranded people inside their homes.
The town is surrounded by water on three sides, with one-fourth of the town less than 10 feet above sea level, making it one of the most vulnerable communities in America.
To better address the needs of communities, President Obama created the State, Local, and Tribal Leaders Task Force on Climate Preparedness and Resilience. Patsy Parker, the mayor of Perdido Beach, spoke up at one of the meetings. I'm just a part-time mayor in a small town, she said. I don't have a big planning staff, grant writers or any resources. So how can I even know the size of the threats we are facing—and what can I do to protect the people of my town?
Her question resonated. Communities across America, from tiny Perdido Beach to river towns in Iowa, from coastal Alaskan villages to Vermont hamlets, are increasingly vulnerable.
New science shows that, in some parts of the nation, the number of extreme downpours is expected to jump fivefold this century, and sea levels could rise by 6 feet. Heat waves are intensifying. These impacts threaten everything from transportation networks and supply chains to public health and the energy grid.
Yet there was no place for mayors like Parker to easily learn about this crucial information—let alone how they might help their communities prepare for the changes.
President Obama's executive order instructed agencies to create the necessary tools to allow communities to start the arduous work of finding ways to get better prepared. One such tool is an online tool kit where local leaders can view county level maps to visualize the risks they face. They can find possible strategies and resources, learn how and where to apply for grants, find training courses and benefit from the lessons learned by others in a series of case studies.
For Perdido Beach, for example, one of the solutions could be creating living shore lines with marsh grass to stabilize the land and provide a resilient barrier to block storm surges. Last fall, the Environmental Protection Agency released an online resource to help local governments effectively deliver services to their communities even as the climate changes.
President Trump has not only revoked President Obama's order, but also instructed agency heads to ferret out any action taken pursuant to that order and "suspend, revise, or rescind" them "as appropriate"—whatever that means.
Think about what is at risk for thousands of small communities and mayors like Parker. Without this information, they've lost a vital guide to the risks that lie ahead. And when it comes to coping when disasters strike—or preparing for future ones—they're pretty much on their own.
This puts the nation at risk. In 2016, the third consecutive hottest year ever since record-keeping began, there were 15 weather and climate disaster events with losses exceeding $1 billion each across the country. The U.S. Government Accountability Office, the government's watchdog, says that the impacts of climate change create "significant fiscal exposure for the federal government." We need to prepare.
This is not (or shouldn't be) a partisan issue. More information, not less, will help communities better prepare for the growing risks from climate change.
Withholding that information is not the way to make America great again.
Craig Fugate is a former administrator for FEMA. Alice Hill is a research fellow at the Hoover Institution.