These Are the 20 Smallest Towns in America
New York City, Los Angeles, Chicago, Atlanta: the United States' most populous cities are getting bigger by the year.
But the U.S. is also home to many towns that could barely fill a concert hall.
There are hundreds of towns across America that have populations of under a thousand, and even a handful that are in single digits.
Here are 20 of the smallest towns in America, where residents can be sure everybody will know their name.
18. Jemez Springs, New Mexico - Population: 250
Despite having a population of just 250, Jemez Springs has plenty of things to see and do.
The town is home to the Jemez State Monument, and is close to hot springs and a number of religious retreats.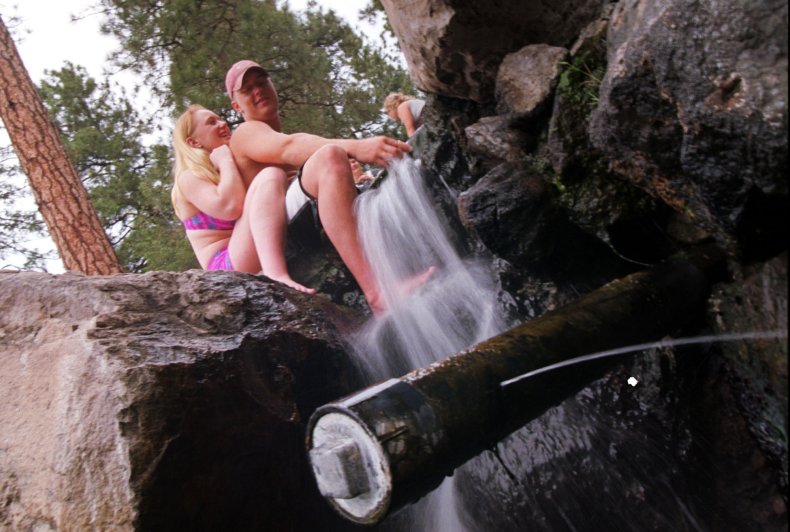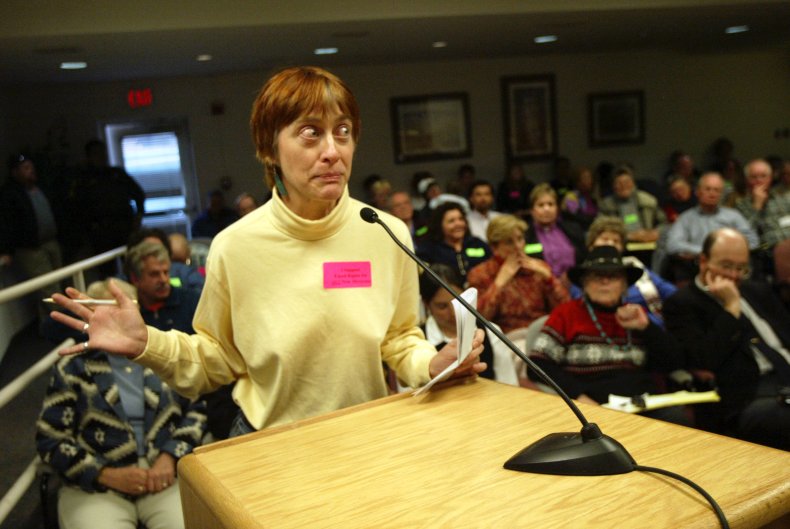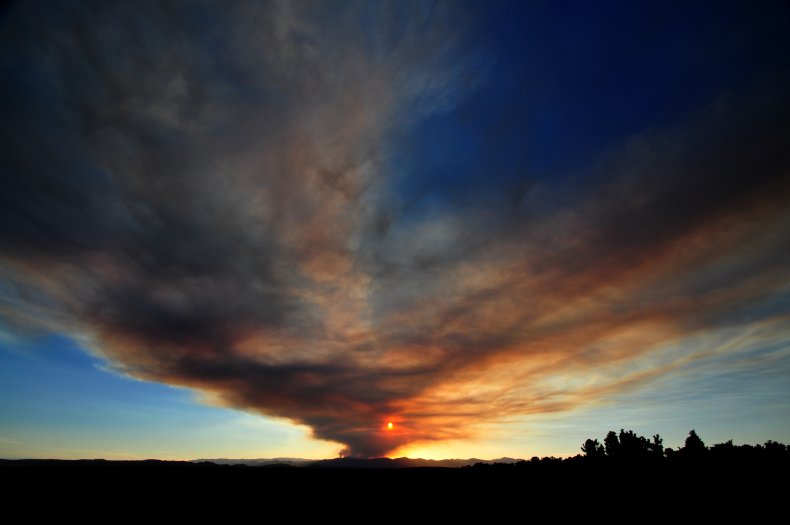 17. The Plains, Virginia - Population: 217
Situated off the I-66, The Plains has a population of 217 in an area of 0.3 square miles.
Despite its small population, The Plains attracts 50,000 people in early May to the Virginia Gold Cup steeplechase horse race at the Great Meadow.
The town was formerly home to a restaurant owned by Robert Duvall, who still owns a residence at a farm north of The Plains.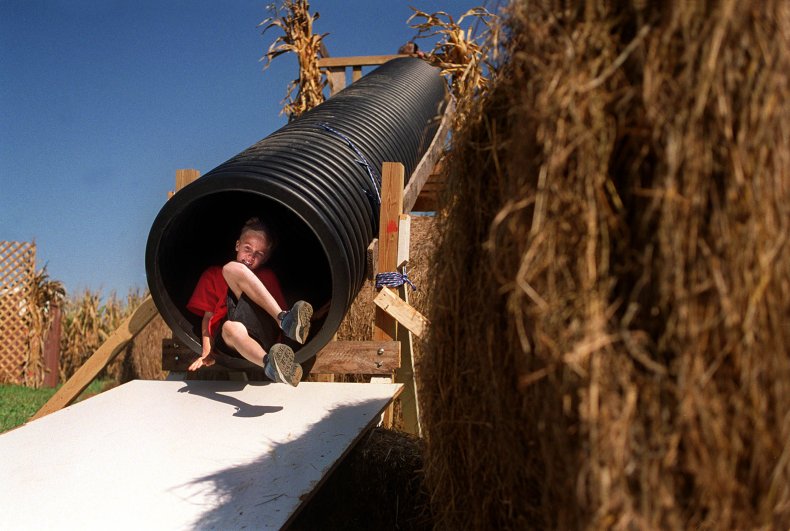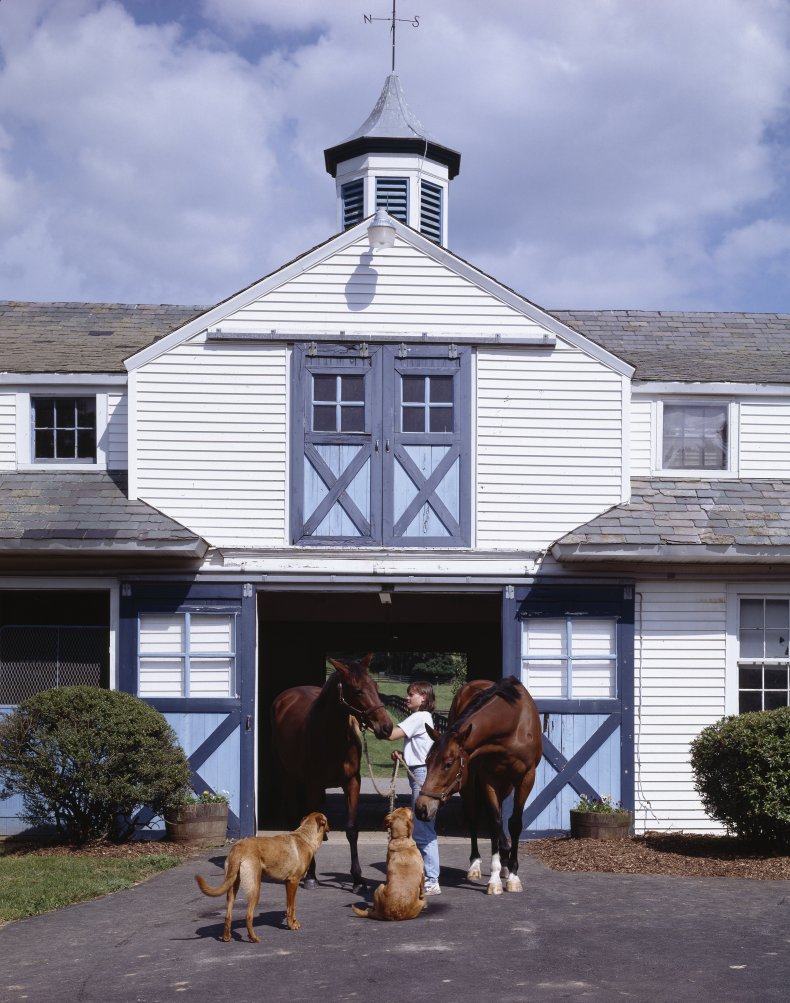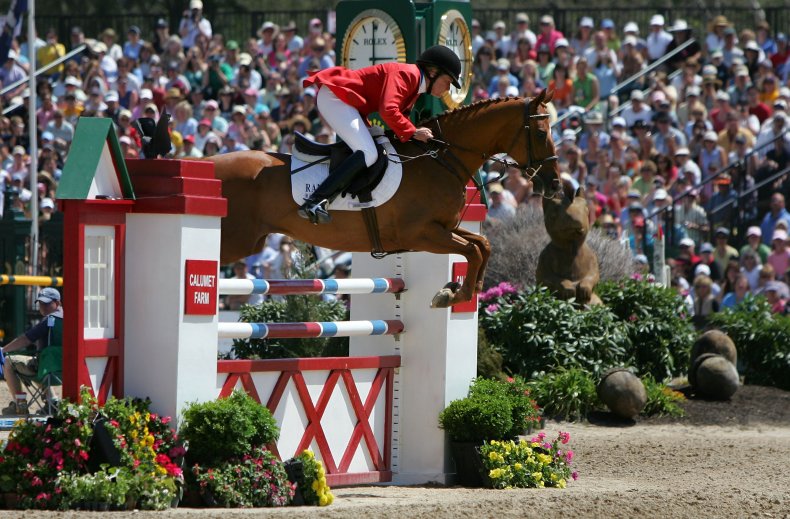 16. Marklesburg, Pennsylvania - Population: 204
Marklesburg is home to 89 households and 204 people. Its historical district was listed on the National Register of Historic Places in 1996.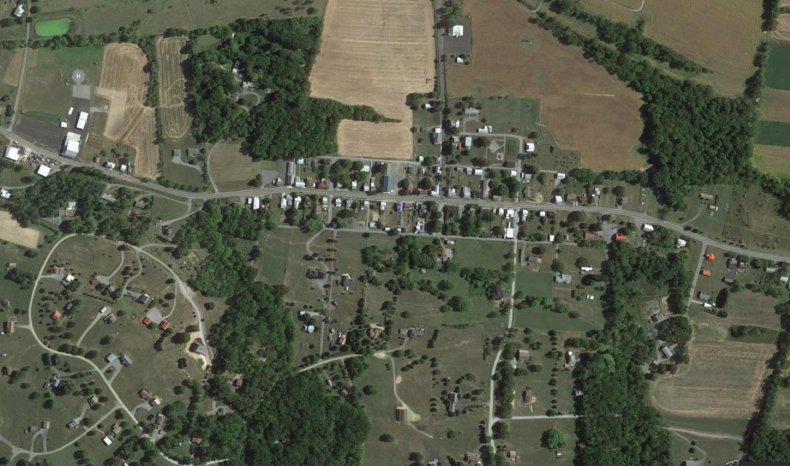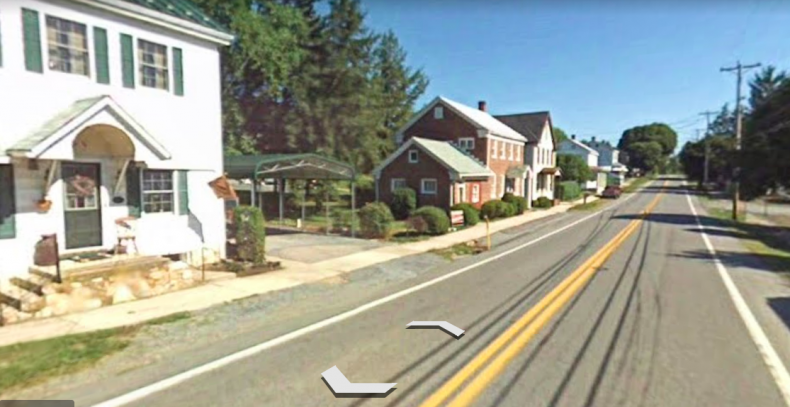 15. Zoar Village, Ohio - Population: 169
Situated in Tuscarawas County, Zoar was founded by German religious dissenters called the Society of Separatists of Zoar in 1817. It is named after the Biblical village Lot and his family escaped to from Sodom.
William McKinley, the 25th President, enjoyed staying in the Zoar Hotel and dining on the German cuisine on offer.
Zoar was made a National Historic Landmark District in 2016, and many of the town's buildings remain in their original state.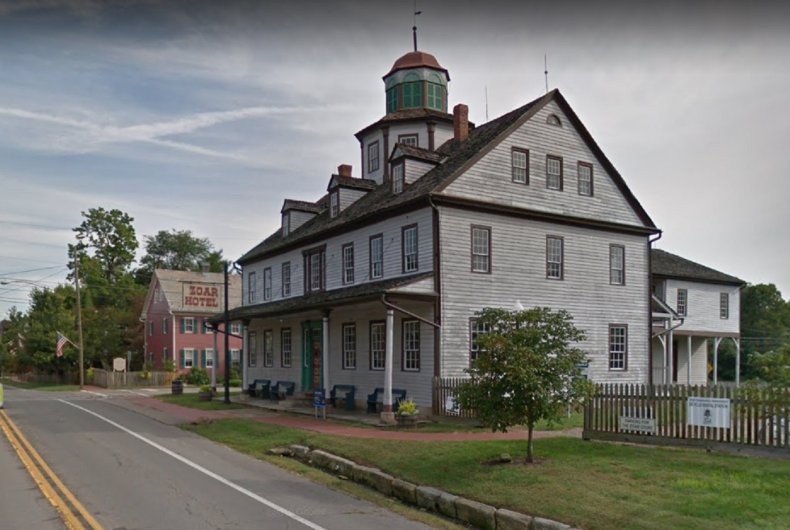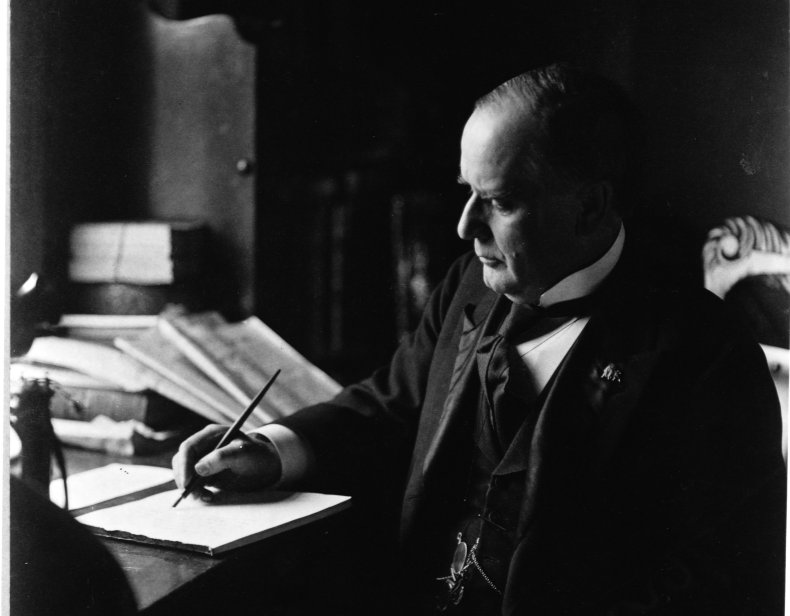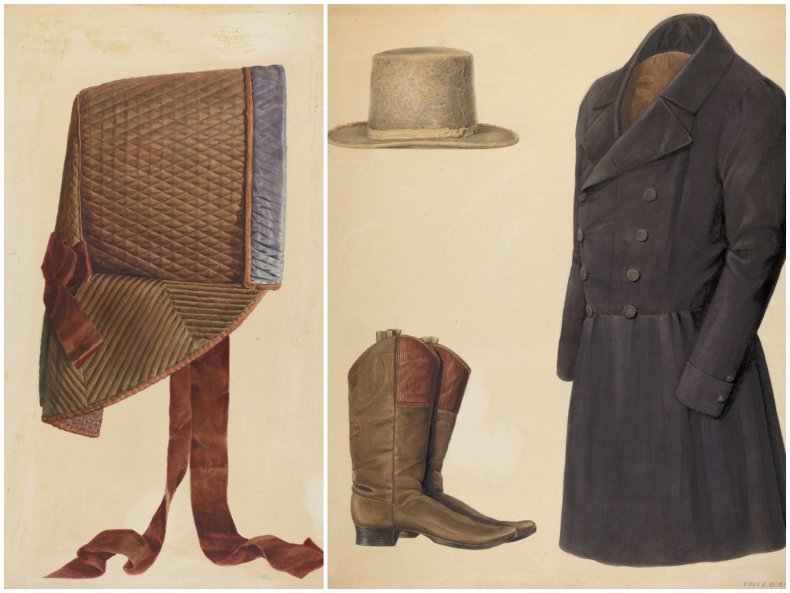 14. Blackwater, Missouri - Population: 162
Blackwater takes its name from the Blackwater River, and despite its small population, many of its districts are considered historical sites.
Blackwater Commercial Historic District, Blackwater Residential Historic District, and Imhoff Archeological Site are all listed on the National Register of Historic Places.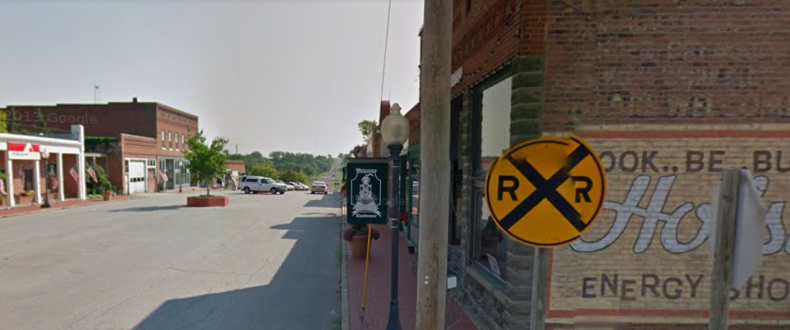 13. Oatman, Arizona - Population: 128
Oatman began as a small mining camp and previously had a population of 3,500 after $10 million worth of gold was struck in 1915.
Post gold rush, however, the population has dwindled. The town's biggest employer United Eastern Mines left and a new route between Kingman and Needles bypassed the town.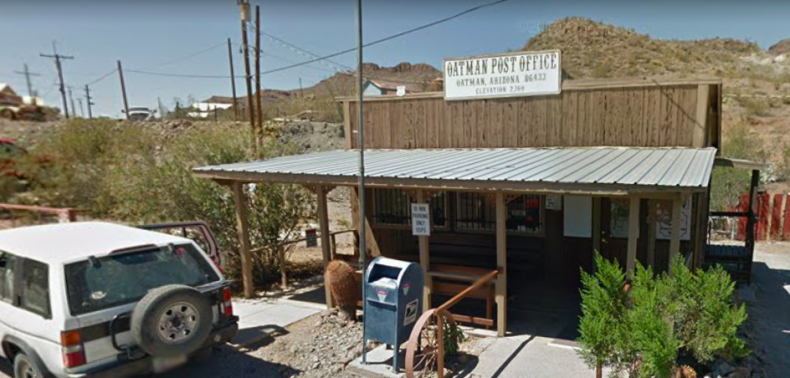 12. Hyder, Alaska - Population: 87
Another census-designated place, Hyder is Alaska's easternmost town, and is home to 87 people.
However, it attracts many visitors due to its accessibility and the Hyder Seek motorcyclist gathering over Memorial Day weekend.
Due to its proximity to Stewart, British Columbia, Hyder accepts both American and Canadian dollars.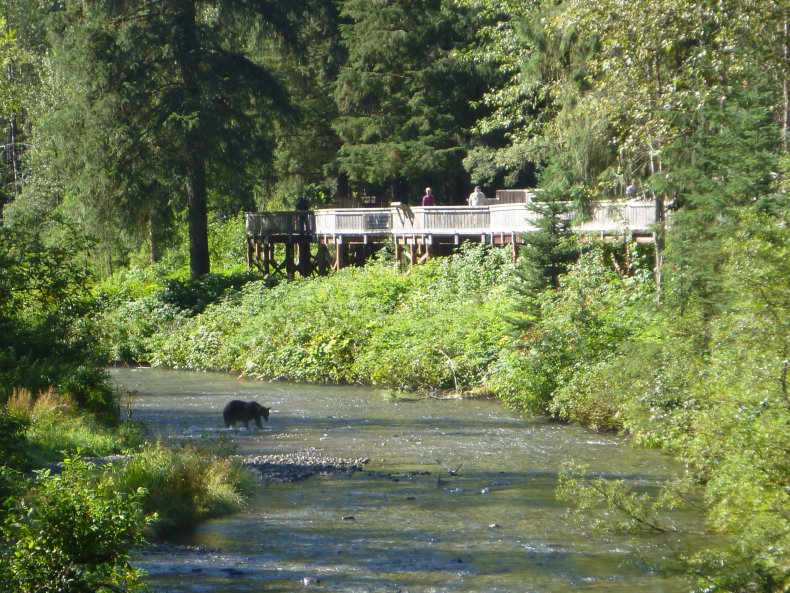 11. Balltown, Iowa - Population: 79
The population of Balltown rose by six to 79 in the 2020 census.
The town is home to Iowa's oldest bar and restaurant Breitbach's Country Dining - established in 1852 - which has been rebuilt by the tightknit community twice following fires.

10. Jud, North Dakota - Population: 72
Founded in 1904 and named after county settler Judson LaMoure, Jud is home to just 72 residents.
It is just 0.25 square miles large and is surrounded by farmland.
9. Riverside, Wyoming - Population: 52
Situated in Carbon County, Wyoming, Riverside is home to just over 50 people.
Its small population is perhaps not surprising considering Riverside is the coldest inhabited town in the state.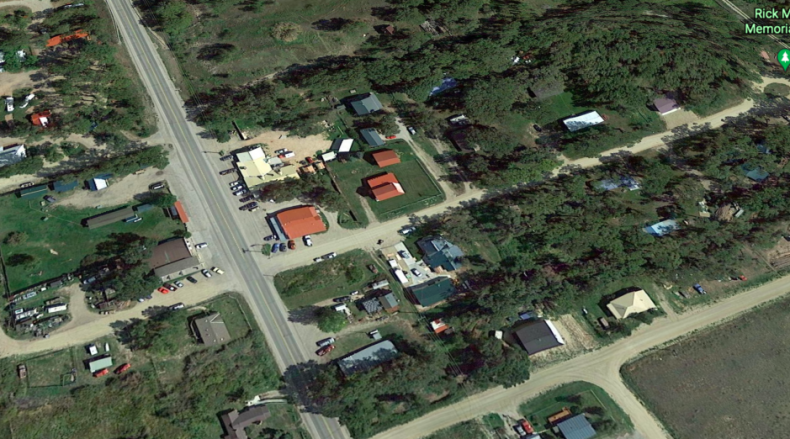 8. Ohiopyle, Pennsylvania - Population: 59
The population in Ohiopyle has fallen steadily over the last few censuses, with 59 residents at the last count.
However, the Fayette County borough often seems a lot busier due to the influx of tourists.
Ohiopyle is a popular weekend destination due to Ohiopyle State Park and the Great Allegheny Passage bicycle trail.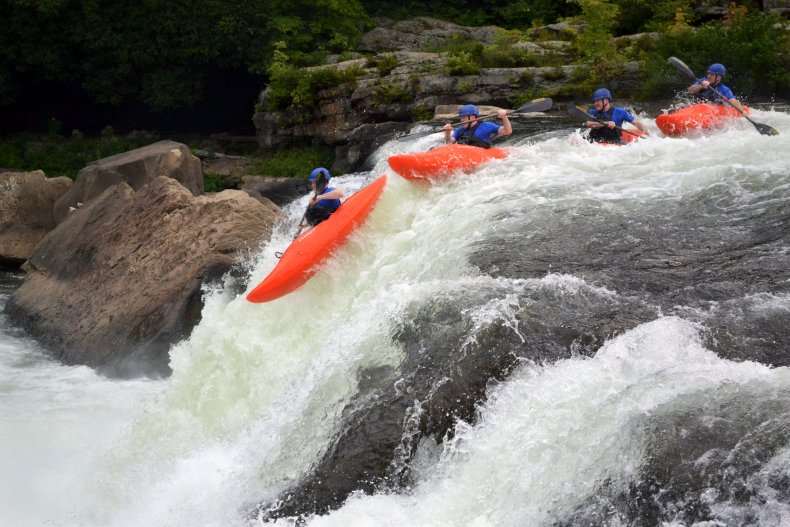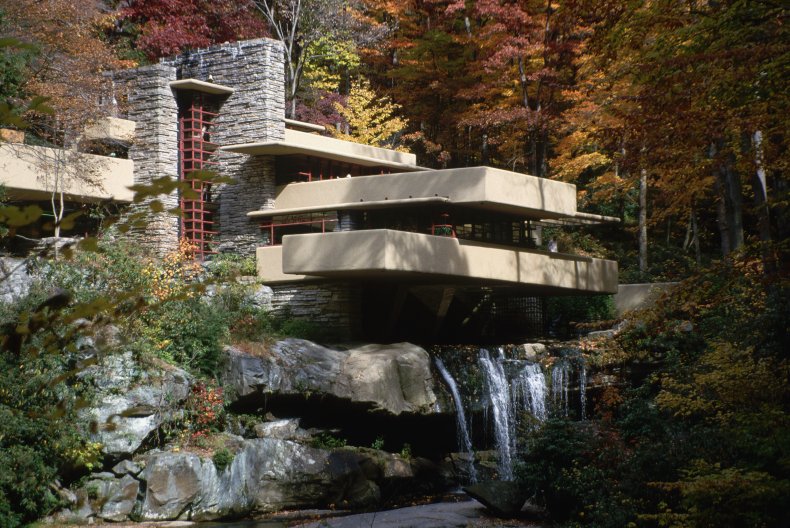 7. The Forks, Maine - Population: 37
With 0.9 people per square mile, you're guaranteed privacy in The Forks.
The Forks is considered a plantation, with 17 households at the last census.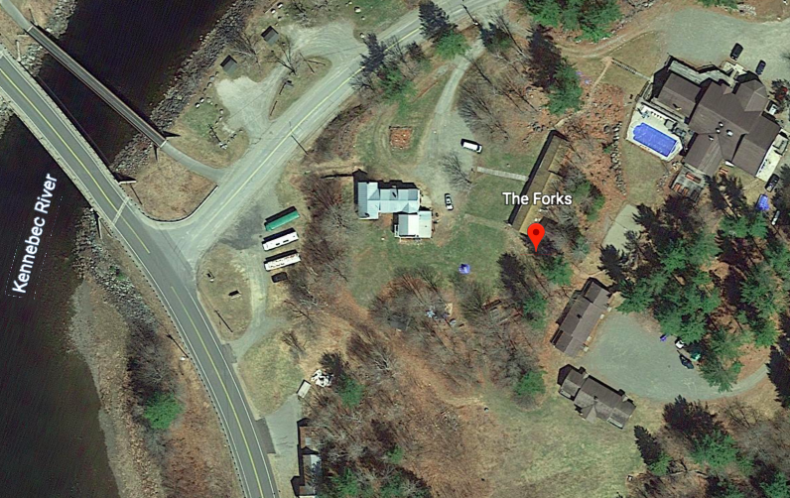 6. Gilbert, Arkansas - Population: 28
Gilbert is not only the smallest municipality in Arkansas, but one of the coldest areas too.
The town is popular with canoeists due to its access to the Buffalo River, and contains guesthouses and cabins for tourists to rent.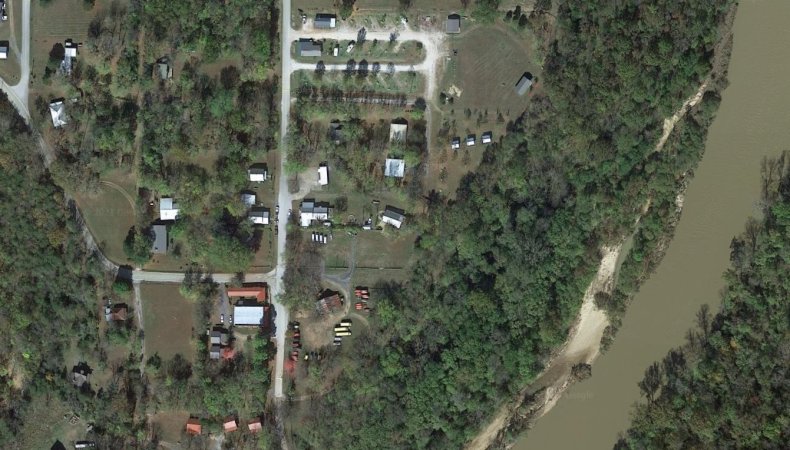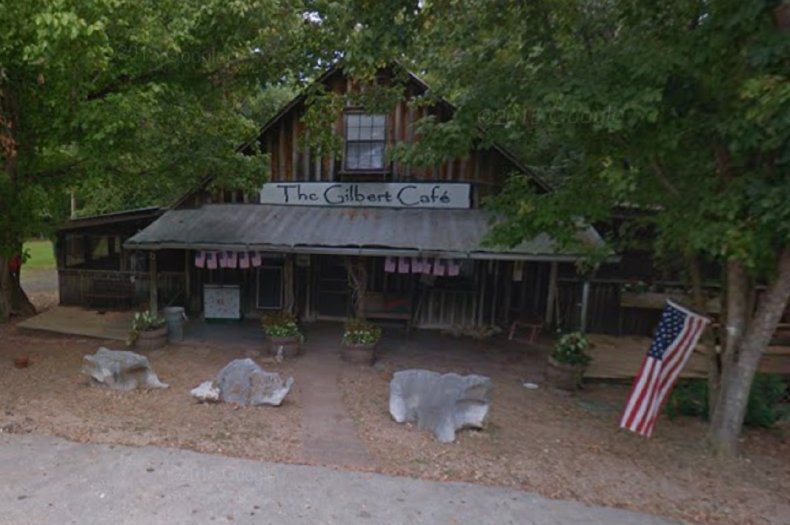 5. Dorset, Minnesota - Population: 24
With just 24 residents, everyone in Dorset has a good chance of achieving the symbolic title of Mayor of Dorset, leading to some rather bizarre elections.
In 2012, three-year-old Bobby Tufts became Mayor when his name was drawn out of a hat; his three-year-old brother James was elected in 2015.
Dorset also calls itself the restaurant capital of the world, due to having four restaurants for its 24 residents - that's a restaurant for every six people.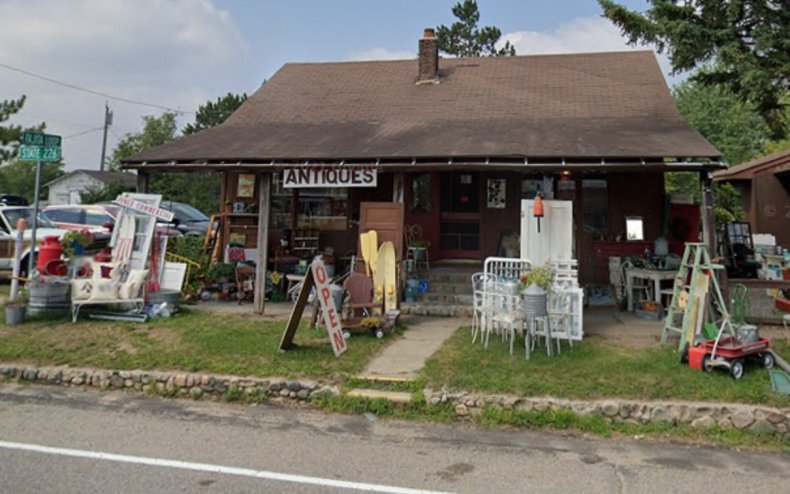 4. Walpack, New Jersey - Population: 16
Rising into double figures but still tiny, Walpack is home to just 16 residents, but was previously voted as one of New Jersey Monthly's best places in the state to live.
The town counts the Olympic silver medallist equestrian Frank Chapot, who died in 2016, as its most famous resident.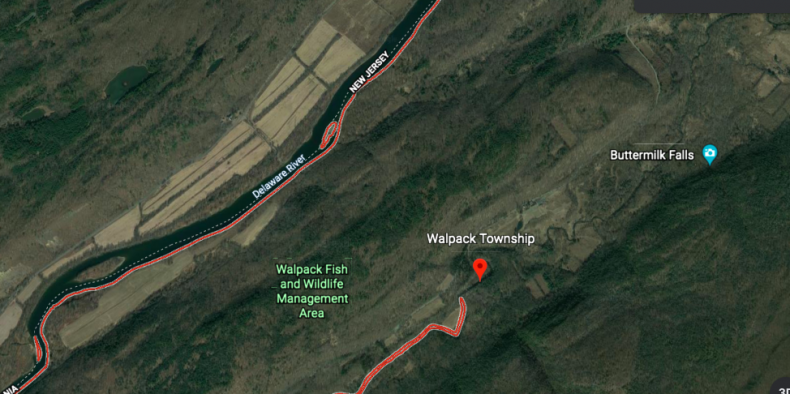 3. Magnet Cove, Arkansas - Population: 5
Magnet Cove is a census-designated place which, at the last census, was found to have five residents.
The area is known for being rich in odd minerals, including magnetite.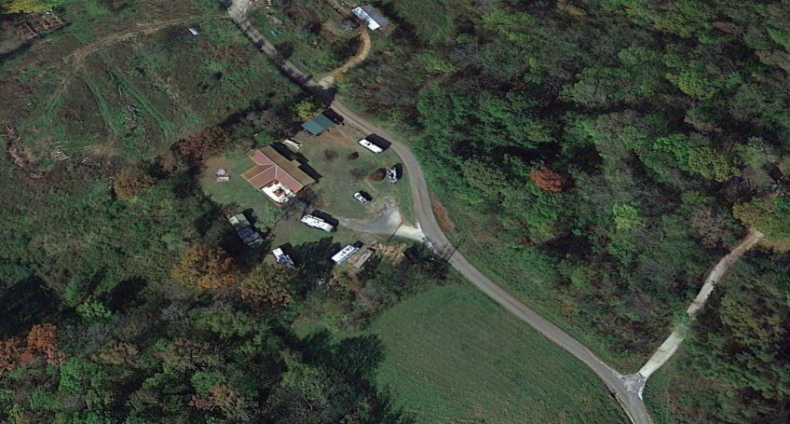 =2. Luckenbach, Texas - Population: 3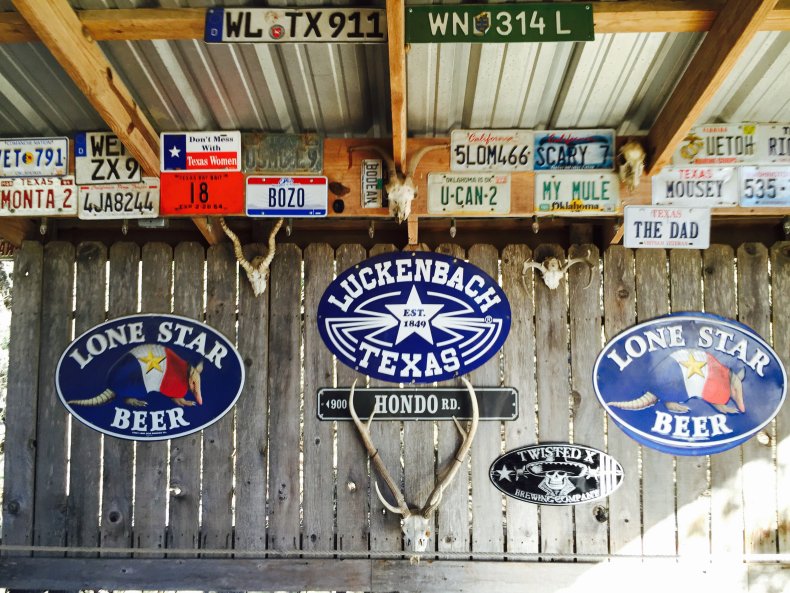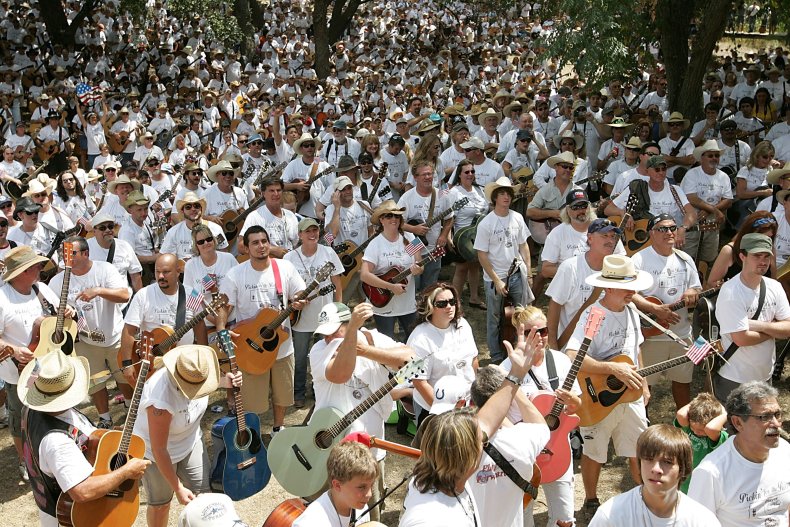 In 1970, actor Guich Koock and rancher Hondo Crouch bought Luckenbach for $30,000, and used it as a dance hall.
While only three people officially live there, it is a popular site for country and Western music festivals, and was the site of a Guinness World Record for both guitar players gathered in the same place and playing for five minutes.
=2. Hillsview, South Dakota - Population: 3
The least populated municipality in South Dakota, Hillsview is home to just three people, made up of one family - a married couple and their son.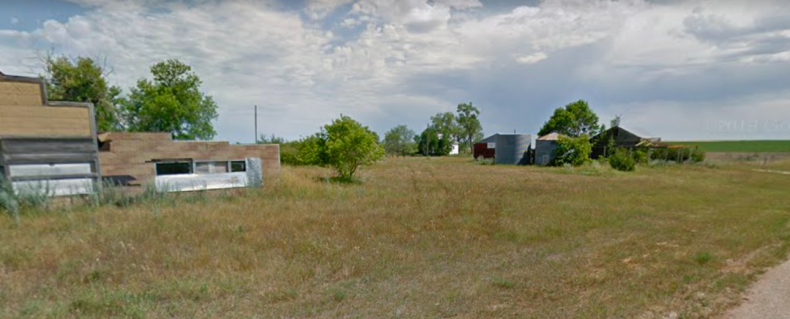 =1. Monowi, Nebraska - Population: 1
In 2010, the town of Monowi in Nebraska became famous when the census revealed it had just one person living there.
While that rose to two on the 2020 census, Elsie Eiler is still the sole resident of Monowi, following the death of her husband in 2004.
Eiler is the town's librarian and mayor - granting herself a liquor license to run the town's bar, Monowi Tavern.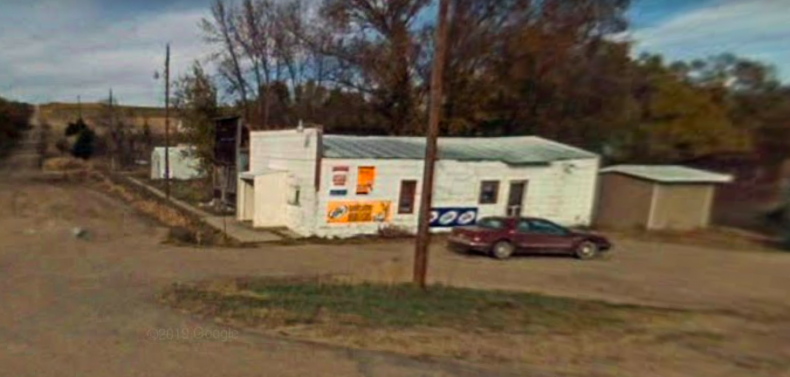 =1. Hibberts Gore, Maine - Population: 1
Hibberts Gore covers an area of just 752 sq mi, and was ignored by the surveyors who mapped Maine.
The census recorded no families living here, just one sole resident.