'Smarmy' Donald Trump Tried to Hit on Christie Brinkley While Married to Ivana Trump, Model Claims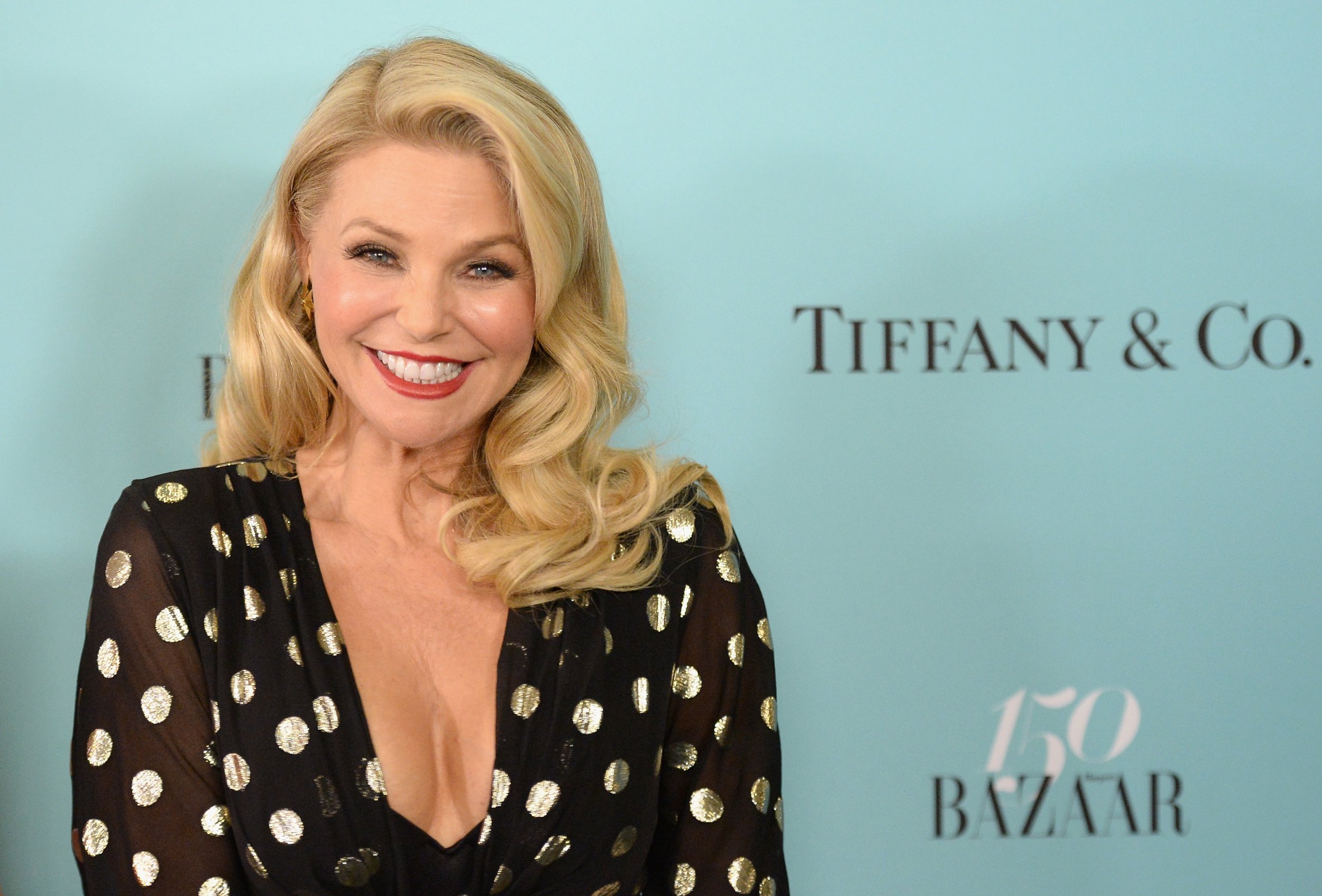 President Donald Trump tried to seduce model Christie Brinkley while married to first wife Ivana Trump, Brinkley claims.
The 64-year-old recalled an occasion when Trump—who was married to Ivana between 1977 and 1992—tried to call her to invite her on his private plane for a trip to Aspen.
Brinkley, one of the most famous and successful models in the world, was dating singer Billy Joel at the time. (The celebrity couple married in 1985, but divorced in 1994.)
"My phone rings and this guy goes, 'Hey, Christie, it's The Donald.' I say, 'Hi, Billy,' because I was dating Billy at the time," Brinkley told Porter magazine (via Harper's Bazaar). "But the voice goes, 'No, no. It's The Donald. I hear you're leaving for Aspen tomorrow. I am too. I'd like to give you a ride on my private jet.'
"So I reply, 'Thank you, but I have already arranged my flights.' I knew he was married, and there he was asking me to go on his plane. He was kind of flirty about it. He was out chasing skirts."
Brinkley told Porter that she found Trump, 71, "smarmy" on the occasions that they did meet.
She explained: "I've had dinner with him. I've always found him smarmy, as in, 'Watch out, part the waves, the rich people are coming, everything is gold, solid 24-carat gold, the best, the greatest, nobody else has more gold on anything in their house than me. Did you bring a brush? Let's gold-leaf it.'"
Before dating Joel, Brinkley was married once to Jean-François Allaux, a French artist. They wed in 1973 and divorced in 1981. The Sports Illustrated cover model married twice more after Joel, too. Brinkley had a year-long marriage to real estate developer Richard Taubman from 1994 to 1995. She married a fourth time, to architect Peter Halsey Cook, in 1996. They divorced in 2008.
Trump, meanwhile, has been married three times. Following his divorce from Ivana Trump, he married actor Marla Maples—with whom he had an affair while married to Ivana—in 1993. They divorced in 1999.
Trump married Melania Trump in January 2005.