Smart Cities: A New Chapter in the IoT Journey
The ultimate goal is equity — to bring this opportunity to the masses so no individual or community is underserved.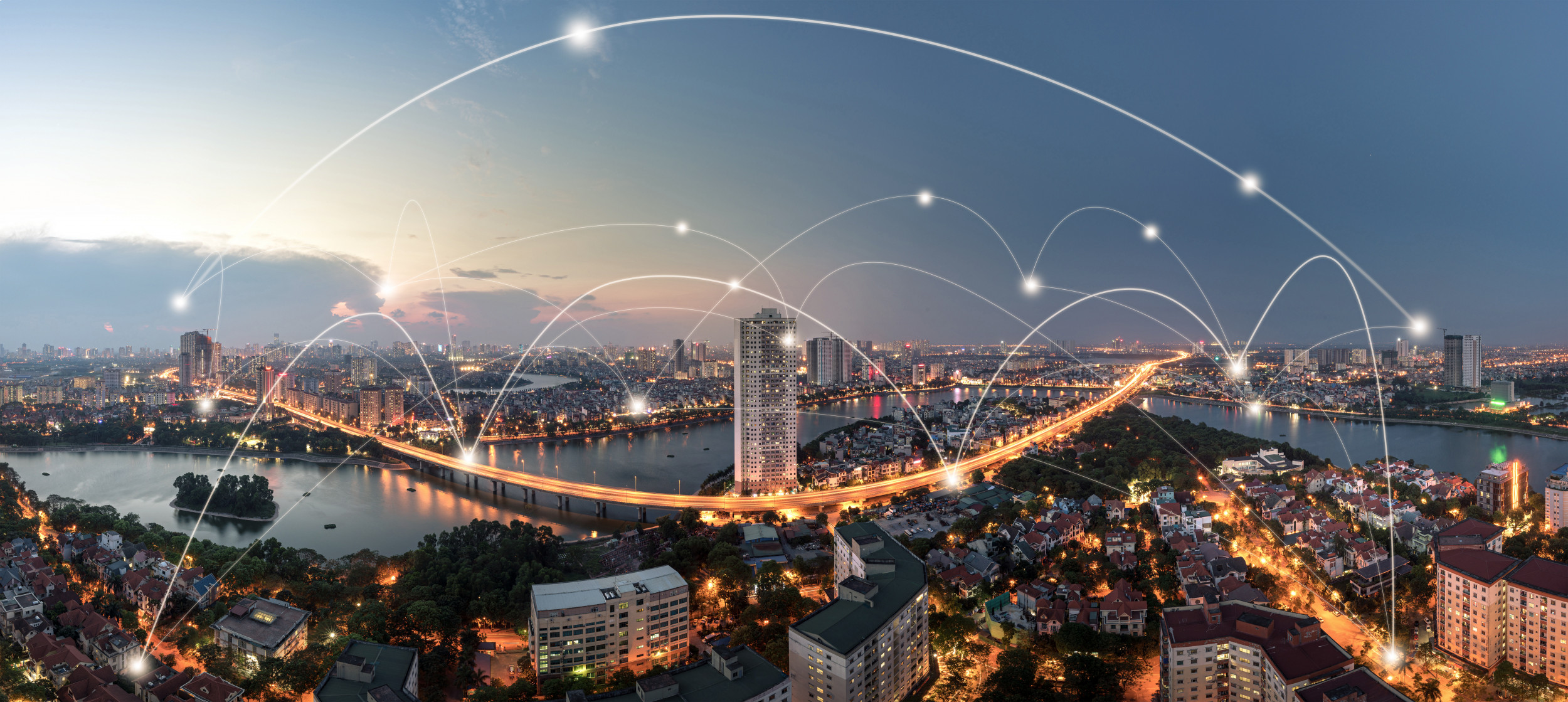 It's hard to imagine that the term "smart cities" has been circulating for what feels like close to 20 years. During that time, much of the world has digitally transformed. Technology continues to evolve exponentially. The capabilities of technology solutions have expanded beyond almost belief.
Smart cities should be defined by the ability to use data — and data-driven processes — to improve the quality of life for citizens and, ultimately, ensure a city's sustainability (within itself and the context of the world with which it resides). The ultimate goal is equity — to bring this opportunity to the masses so no individual or community is underserved.
Assessing where we are in the year 2022, you can't help but marvel at the progress we've made in enabling this model in such a short period of time in our planet's history. Having worked in technology for more than 25 years, there's a sense of pride when smart, data-driven applications are deployed, drive value and deliver impact.
But, in our efforts to modernize and deliver on the promise of technologies such as 5G, I am left with the thought that we may have lost sight (or find it challenging to maintain sight) of the latter part of the smart city equation above: sustainability and equity.
This year must represent a new chapter in the smart city journey. It must be a new chapter in realizing the true potential of the Internet of Things (IoT) to promote good.
This chapter will be powered by accessible, cost-effective and environmentally friendly technologies, such as low-power wide-area networks (LPWANs). It will be defined by long-range, low-energy sensor networks that increase accessibility to data while reducing consumption. It will be defined by analytics that can make sense of this data in a way that's actionable.
Spurred by collaboration and a greater sense of urgency, I believe we will look back on 2022 as a time when greater harmony was seen between smart city technologies and sustainability and equity. Here are the types of smart city initiatives worth keeping an eye on:
Data Collection Becomes Streamlined
In the innovation age and the race to become smart, cities have tested, deployed and built on disparate networks and solutions that don't always play well together and aren't always reliable. Analytics is only as good as the data it has feeding it. And, data is only as effective as the accuracy and predictability with which it can be obtained.
As such, capturing data about a city's health and performance using high-frequency, high-bandwidth means isn't necessarily the only answer. For video surveillance and other taxing tasks, these connectivity needs are required.
But what about situations where reliable power sources aren't available? Where the information packets gathered by sensors are small? Where high-frequency bandwidth isn't an option? This is where we will see the deployment of many smaller, battery-powered sensors that can reliably run for a decade or more on low power and provide a constant pulse of data to a central command hub.
These sensors can help cities in evolving many services and resources to be smarter, as they are low-cost to maintain and noninvasive to the task at hand. Energy management, waste collection management and protection are all applicable use cases.
Municipal Infrastructure Becomes Resilient
Beyond dealing with the impacts of the Covid-19 pandemic, cities have had no shortage of disruptions in the past year to test the resiliency of their infrastructure. Flooding, natural disasters and extreme weather are just a few examples impacting towns and cities globally in the past year. Resiliency isn't anything new, but it has taken on a whole new meaning and sense of urgency.
Resiliency can be exercised in two ways: prevention/preparation and recovery. With sensors and IoT, smart city solutions can enable municipalities to operate and respond to potential disasters in a preventive way. Flood monitoring, water and waste management, and pollution levels can all be assessed in near real time, and parameters can be put in place in preparation for challenges that are coming around the corner.
This same methodology can also be applied to ongoing maintenance that could prevent possible disasters. For example, the health of infrastructure, energy and electricity consumption, heat or moisture levels, and more.
Smart Also Becomes 'Accessible'
Piggybacking off earlier comments about "smart" often meaning high bandwidth and high energy, this often runs contradictory to accessibility. Despite efforts to modernize long-term evolution (LTE) networks and accelerate 5G coverage, too often, access to solutions that depend on these technologies is challenging for rural or non-urban communities. And, for urban cities, it's not always the right application to fit the task at hand.
LPWANs are the key to enabling cities to rapidly adopt accessible "smart" technologies. The cost-effective, wide-area coverage these technologies provide supports the rapid deployment of smart city solutions in urban and harder-to-reach rural areas alike.
These networks don't replace the need for higher-capacity networks such as 5G or the higher-bandwidth applications they support. They complement them by providing a means for cities to realize the value of smarter buildings, smarter roads, smarter utilities, smarter health care and more in a more attainable way.
A Final Thought
At the end of the day, not only can these IoT initiatives drive smarter cities that can positively impact the lives of their inhabitants, but there is the real potential to minimize our environmental footprint and commit to a more sustainable way of life.
We're already seeing new green rules and regulations imposed on cities. We're seeing incentives for citizens and businesses that demonstrate carbon responsibility. We're seeing people migrate and immerse themselves in communities that do their part for the environment.
As the saying goes, you can't manage what you can't measure. Finding ways to gather information consistently, accurately and reliably without excessive power consumption is the key to this equation. Sensors and IoT technologies hold the answers.
In 2022: Measure. Manage. Modernize.