This Smart Collar Turns Your Pet into a Living Tamagotchi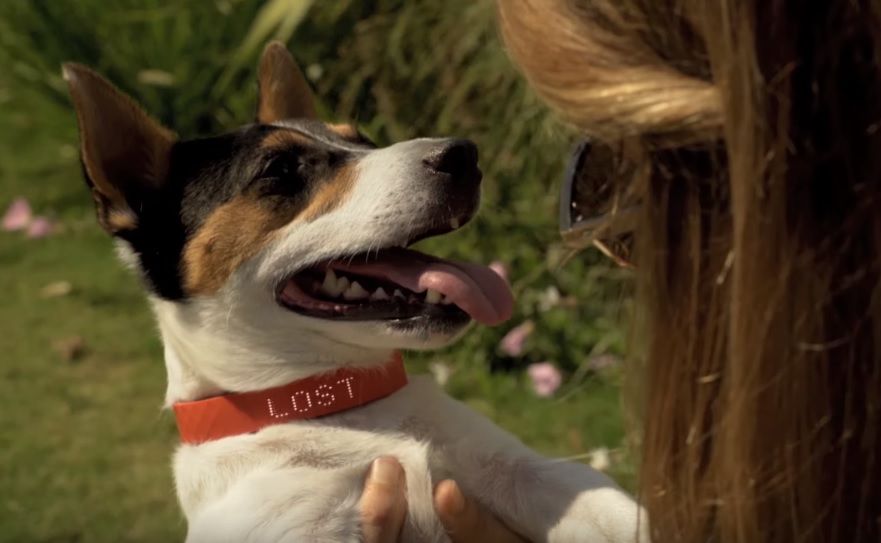 Other than the lack of real-life mess, the biggest advantage digital pets have over their real-life counterparts is that they can communicate their needs clearly. Tamagotchis, the pocket-sized electronic 'pets' that sold millions of units in the 1990s, told their owners when they were hungry, sick or sad—and now a new device is hoping to do the same for living pets.
The KYON Pet Tracker is fitted with sensors that can tell the happiness, wellness and safety of the animal, delivering notifications to owner's smartphones such as "I'm hot," and "I need a walk."
The smart collar for dogs comes with GPS technology to track its wearer's location, an accelerometer to monitor activity, a heat sensor to measure the animal's temperature and an LED display to give real-time feedback to owners.
The $250 device also includes a water sensor that can alert users if their pet is in danger of drowning, as well as an Ultrasound buzzer that can be used to "mute" the pet. This last feature is optional and works by letting off a high pitch frequency whenever the dog barks.
"It was my maltese dog, Charlie, that inspired the collar," KYON co-founder Leon Yohai tells Newsweek . "I wanted to track Charlie without anyone noticing that he is wearing something weird on his collar.
"The sensors can track Charlie's mood and wellness. They detect when patterns in his behaviour change, combining information regarding his eating patterns, as well as external parameters like temperature."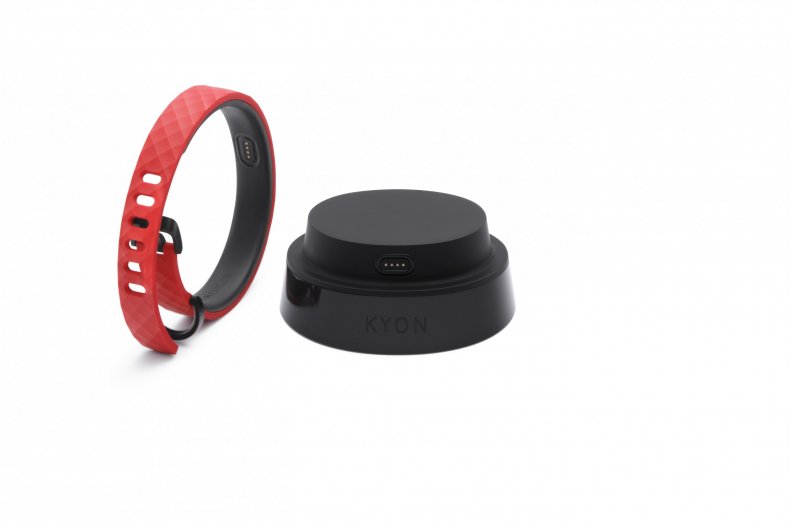 While KYON is not the first smart collar, it is, however, the most advanced—referred to by some as the Apple Watch for dogs for the number of sensors it has.
It is also not the first to come with a companion smartphone app, with U.K. pet store Fetch conceiving the 'WhatsYapp' collar and app earlier this year.
WhatsYapp analyzes a dog's sounds, movements and activities in the hope of improving communication between humans and their animals.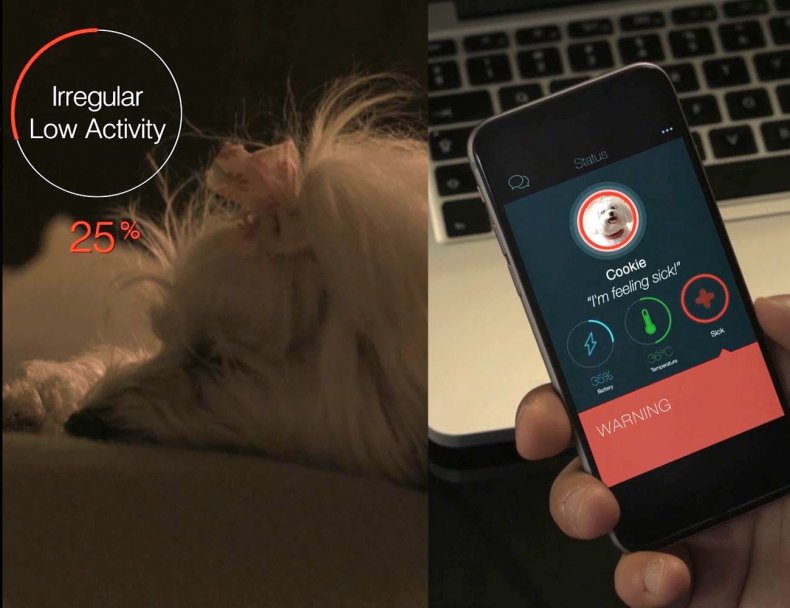 KYON has launched a crowdfunding campaign aimed at generating support for the device to put it into production.
"We started two-and-a-half years ago and have made multiple prototypes," Yohai says. "The final design is the thinnest smart collar available for small size pets, which will prevent your dog from being sick, lost or injured.
"The KYON collar empowers pet owners to take the best care of their pets as possible."