Smartphone App for Refugees Launches in Germany
A new smartphone app for refugees has been launched by the German government in an effort to improve integration for new arrivals to the country.
The Ankommen app, or Arrival app, offers language lessons, information on asylum proceedings, and practical tips on living in Germany.
"You have a long and difficult journey behind you," the app's website states. "But now you have arrived in Germany. However, 'arrived' in German means a lot more: Become part of society and join in. This app will help you do this."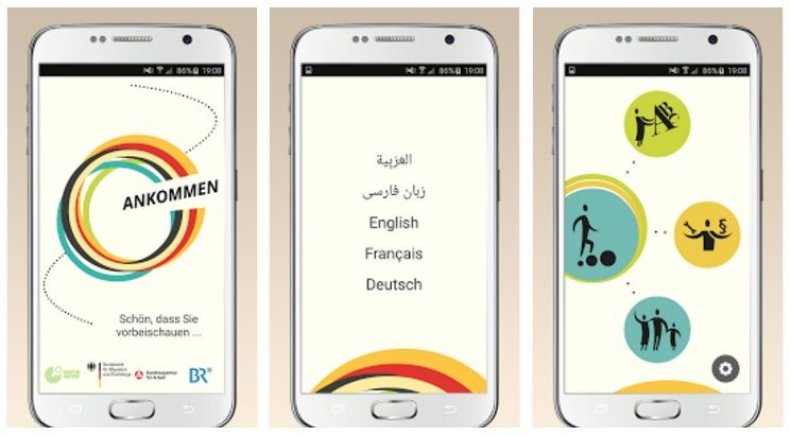 Ankommen is available in five languages—Arabic, English, Farsi, French, and German—for free on all Android devices through the Google Play store and is coming soon to Apple's iOS mobile operating system. Since launching on January 12, the app has been downloaded less than 1,000 times, leading some to suggest there has been some oversight by the German government.
"Note the underlying assumption: Refugees will have a smartphone," said technology commentator Charles Arthur.
Around 1 million asylum seekers entered Germany last year, more than any other European nation. Tensions between refugees and native Germans have been rising in recent weeks, with right-wing politicians and anti-immigrant groups highlighting attacks in Cologne on December 31, 2015 that were perpetrated by men described as being of Arab or North African descent.
German Chancellor Angela Merkel has called for solidarity with those fleeing persecution and several initiatives have been set up to assist refugee integration. Specific cities, such as Dresden, have also set up similar apps to Ankommen, although none have had official state backing.
"Understanding how Germany works is the basis for getting on well together," Ankommen's website states. "Everyone has the same obligations and has to obey German laws. But everyone has the same rights too. In this app you get to know the rules of this country and learn what you have to pay attention to."