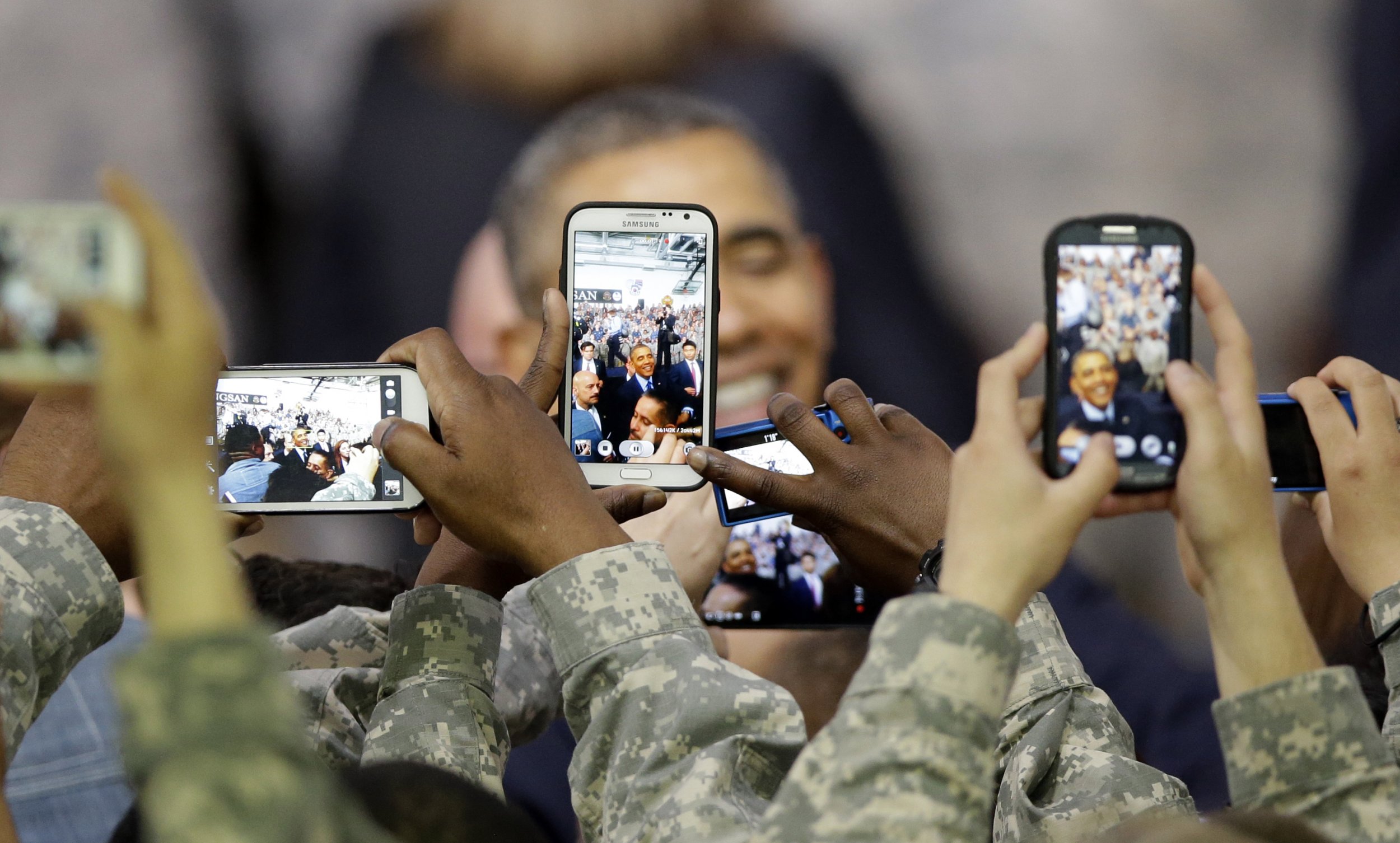 Smartphone ownership among adults in the United States nearly doubled between 2011 and 2015, to 68 percent from 35 percent, as most other technology devices stagnated or declined in growth, according to a study released Thursday by the Pew Research Center.
Ownership of smartphones and cellphones has seen the largest growth among all technology devices, with some demographics reaching saturation points. Ninety-eight percent of adults between the ages 18 and 29 have a cellphone, and 86 percent of these devices are smartphones. Ninety-two percent of all adults in America own a cellphone.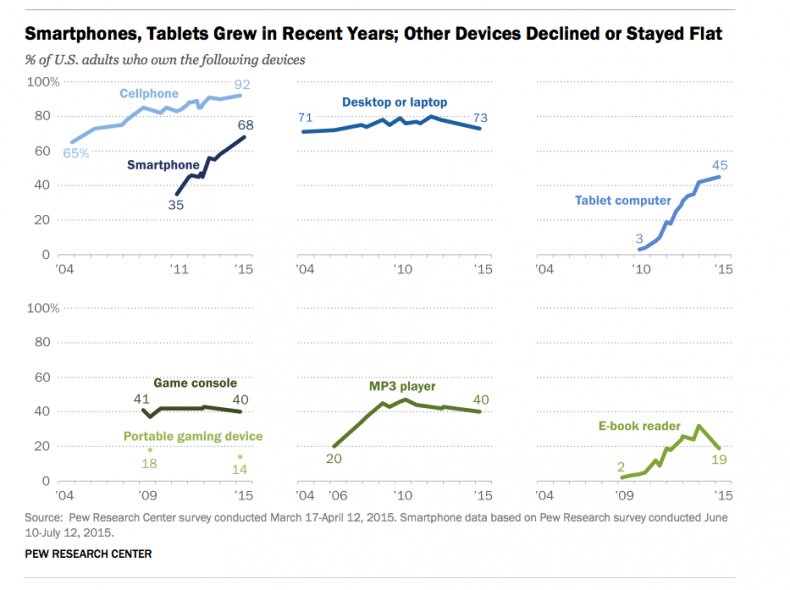 Smartphone ownership skewed higher toward the urban, the young, the wealthy and the college-educated, but the rates were even across genders and race. Overall, men had a slightly higher percentage of ownership than women, 70 percent to 66 percent. Ownership among whites, blacks and Hispanics were reported at 66 percent, 68 percent and 64 percent, respectively.
Tablets also have seen rapid growth, from 5 percent of all adults owning one in 2011 to 45 percent in 2015, though the growth rate has slowed since 2012.
Ownership is highest among white, college-educated people in their 30s, indicating the tablet is more a luxury product than a smartphone. Women had a slightly higher ownership of tablets than men, at 47 percent to 43 percent.
Compared with the fast-rising tablets and smartphones, desktop and laptop computers saw almost no increases in ownership. Seventy-three percent of all adults own a personal computer, just a 2 percentage point increase from 2011.
Among adults ages 18 to 29, though, personal computer ownership has dropped significantly. After peaking in 2012 at 89 percent, the total has dropped to 78 percent ownership.
There is also a sharp divide along racial lines in computer ownership, with whites, at 79 percent, much higher than blacks, at 45 percent.
Also showing a steep decline was ownership of an MP3 player, a product considered archaic thanks to the advent of smartphones and their music streaming apps. While nearly 51 percent of adults between ages 18 and 29 still own a MP3, that's down from 75 percent in 2010.