'Smash' on NBC Is a Love Letter to Broadway and Marilyn Monroe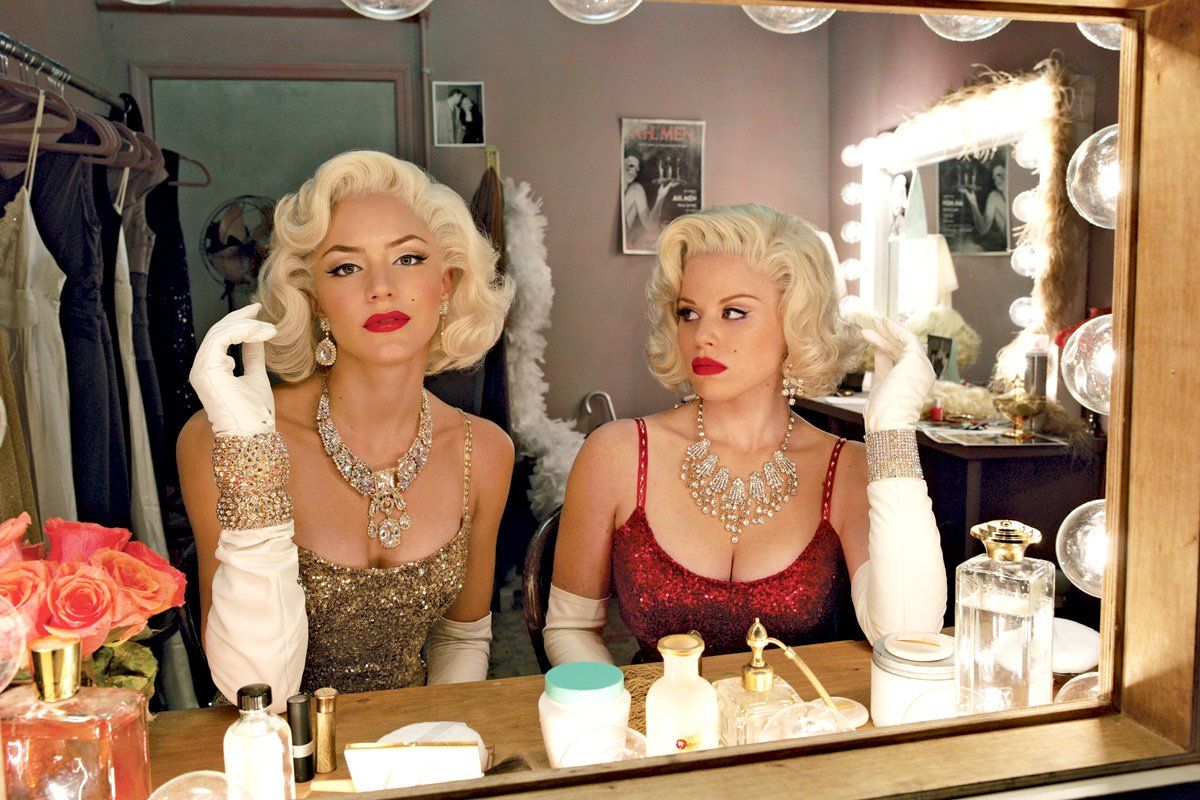 Fifty years after her death, the mention of Marilyn Monroe conjures up familiar imagery: that whispery voice, the platinum hair, her vulnerability. From Michelle Williams's recent embodiment to yet another reissue of Monroe's last photo shoot, she's still inescapable, and always exerting a gravitational pull on popular imagination.
NBC's upcoming series Smash is many things—a backstage drama, the brainchild of creator and executive producer Theresa Rebeck—but it's also a loving paean to Broadway, and to the enduring legacy of Monroe.
Following actors, directors, producers, and writers as they scramble to produce Marilyn: The Musical, the premise of Smash smacks you across the face—why hasn't this been done before? The result is intoxicating and imaginative, The West Wingfor the Broadway set. This could be more than a show—it smells like a franchise. Future seasons, should Smashbecome a hit, would tackle other musicals.
Steven Spielberg is on board as an executive producer, but the real secret weapon is Rebeck, an award-winning playwright, who has a foot on Broadway this very moment with Seminar, starring Alan Rickman. She's no stranger to television, having written for NYPD Blue and L.A. Law, but cop and lawyer shows don't exactly align with her Broadway roots or her own creative ambitions.
Yet Rebeck was at the top of a very short list of writers that the producers felt could tackle the subject matter. "There aren't many Aaron Sorkins out there who have an actual voice," says executive producer Craig Zadan. "She does, and you see it when you see her plays. It's so specific and that's what this needed."
Smash brings a rarefied world to life through a panoply of diverse characters. "Even though there's a lot of pain and difficulty, I wanted to tell the story of how these people put so much of themselves on the line for this very ephemeral art form," says Rebeck. "People in the theater have a great passion for the beauty of making that magical thing that's just going to evaporate as soon as it's finished. The dream is big and the lives are rocky."
Struggles, angst, and drama bleed from the characters' messy work lives into their messy home lives. In her return to network television post–Will & Grace, Debra Messing plays a lyricist attempting to adopt a child. American Idolrunner-up Katharine McPhee and Broadway staple Megan Hilty duke it out to play Marilyn. British actor Jack Davenport portrays a slimy director, a homophobe whose presence throws others into dizzying panic. But the scene stealer is Anjelica Huston as a vengeful producer eager to stick it to her lecherous ex-husband. "[Marilyn] was all things to all people," says Huston. "She was a lost little girl, she was a bombshell supreme. She is this endlessly fascinating balance of brilliance and dumb sweetness."
One of Smash's strengths is its unabashed, overt ambition. Dreams are achievable in this little universe. The desperation of Karen (McPhee) and Ivy (Hilty) to step into Marilyn's shoes is palpable, yet the show never veers too far into wish-fulfillment territory. "We didn't want it to be Entourage," says executive producer Neil Meron. Ultimately,Smash reflects the balance between everyday life and the struggle to create art. "When you finally get to do the thing that you dream of, it's quite, quite magical," says Rebeck. "Then you have to go home and live your life, and for a lot of people in the arts and the theater, there are long dry spells in between these moments. There's something haunting about that ebb and flow."
Rebeck spares no detail about Broadway: the cutthroat competition, seedy casting couches, chorus-girl ennui, and the pure joy of performance are all mined for drama. The producers admit that Glee broke the glass ceiling for the musical drama on TV, after the genre endured a particularly unsuccessful history. The graveyard is littered with casualties, dating back to Steven Bochco's infamous Cop Rock. But Smash is less manic thanGlee; the songs are adornments to a larger and more sophisticated story, not the other way around.
It's NBC's hope thatSmash will help propel the fourth-place network back to its glory days—or at least give it a fighting chance. Should it soar in the ratings, there are rumblings the producers could take Marilyn: The Musical to Broadway in real life. Lyricist-and-composer team Marc Shaiman and Scott Wittman (Hairspray) have written 15 original songs for the show-within-a-show, enough for the spine of the musical's book.
But it's still very early. "That's a romantic notion that we all think about," says NBC entertainment chairman Robert Greenblatt, who brought Smash with him from Showtime and helped translate the workplace-comedy film 9 to 5 onto the stage a few years ago. "I don't think you'll see a real Broadway version of Marilyn: The Musical for a long time, if ever. I hope I'm not a dream killer."
If Smash proves anything, it's that dreams are worth fighting for, even if the outcome is entirely uncertain.
'Smash' on NBC Is a Love Letter to Broadway and Marilyn Monroe | Culture