'Smash Ultimate' Next Fighter DLC to be Revealed in Direct this Week
The next fighter in Super Smash Bros. Ultimate is set to be revealed in a new video presentation this week.
Nintendo announced a roughly 35-minute livestream with Super Smash Bros. Ultimate director Masahiro Sakurai will drop Thursday morning. Fans can watch the presentation January 16 at 9 a.m. EST.
Sakurai will offer an update on Smash Ultimate with the official reveal trailer of the new DLC fighter likely at the start of the presentation. The director will then run down the character's various attacks and specials. Sakurai has done this with past DLC characters like Banjo-Kazooie and Terry Bogard.
This is a great way to learn how this new character fights and what to look out for while using them and facing off against players who choose this DLC fighter for themselves.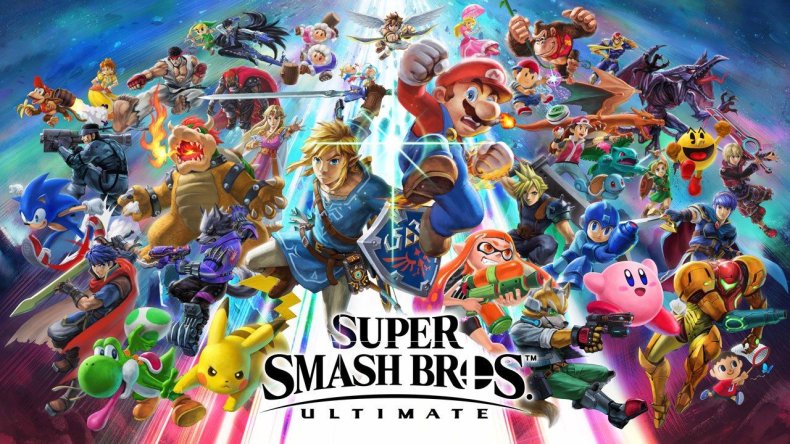 Usually when a new DLC fighter is released a brand-new update for Super Smash Bros. Ultimate releases alongside it. Each update normally adds some content to the fighting game alongside character balance tweaks.
We'll be sure to update this section with the patch notes and character adjustments when they are made available.
To watch the new Super Smash Bros. Ultimate video presentation online, fans can head over to the official Nintendo YouTube channel. The livestream video has not been uploaded at the time of publication, but fans can expect it some time on Thursday.
Super Smash Bros. Ultimate has added four DLC characters since its release in late 2018. The first fighter was Joker from Persona 5, with the second being The Hero from the Dragon Quest series. Banjo-Kazooie made a surprise cameo in the fighting game in September 2019, with Terry Bogard from King of Fighters arriving shortly thereafter in November.
This fifth DLC fighter will be the final one in the first Fighters Pass for Smash Ultimate. However, Sakurai may reveal more information on additional character support throughout 2020.
Fans will have to wait and see what's revealed, but thankfully it won't be much longer until we learn more.
Super Smash Bros. Ultimate is available now Nintendo Switch.
Who do you think the new DLC fighter will be? Let us know in the comments section.