'Smash Ultimate' Mii Fighters: How to Create and Unlock Characters
Unlocking fighters in Super Smash Bros. Ultimate is one of the most fulfilling parts of the Nintendo Switch game, but one (or three) of the characters are not unlocked the same way as the others: the Mii Fighters.
The Mii Fighters were first introduced in Super Smash Bros. for Wii U and offer players a few ways to fight. However, in Smash Ultimate they are not available immediately.
Players will need to create the Mii Fighters before they can be used in battle. Here's a step-by-step guide to creating and unlocking the Mii Fighters in Smash Ultimate.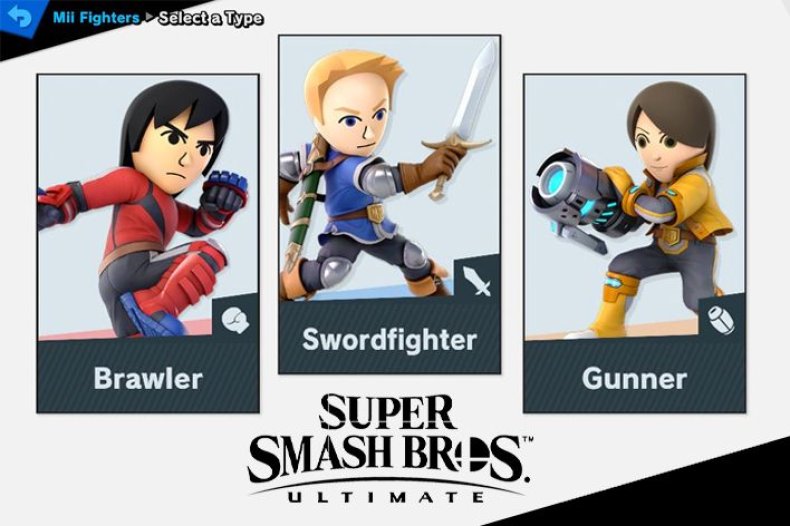 HOW TO CREATE/UNLOCK MII FIGHTERS
To create and unlock the Mii Fighters in Smash Ultimate, you'll first need to select "Games & More" and then select "Mii Fighters."
The next menu will ask if you want to create or edit an already existing Mii Fighter. If this is your first time here, select "Create." Next step is to select your Mii. If you're logged in to a Nintendo account on your Switch, your Mii avatar should appear first alongside guests. If you want to create a Mii from scratch, press the X button.
If you've selected to create a Mii, you'll be asked if you want to create one from scratch, choose a look-a-like or copy a Mii from amiibo. Select which one to continue with the creation process.
Once you've created/chosen your Mii, you'll need to select the type of fighter you'll be. The three choices are:
Brawler, which is an expert in physical combat, capable of delivering powerful blows.
Swordfighter, which is an expert in swordplay and has fantastic reach and attack power.
Gunner, who specializes in long-range projectile combat.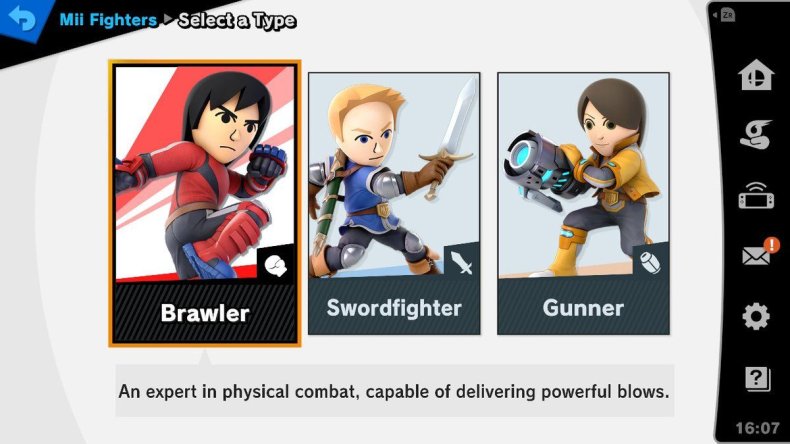 After choosing, you'll need to name your fighter and select their outfit and moveset. Each category comes with its own set of specials that you can learn about in the in-game selection screen.
Outfits can be unlocked by completing various tasks while playing Smash Ultimate. Refer to the Challenges section in the game's Vault menu for more specific details.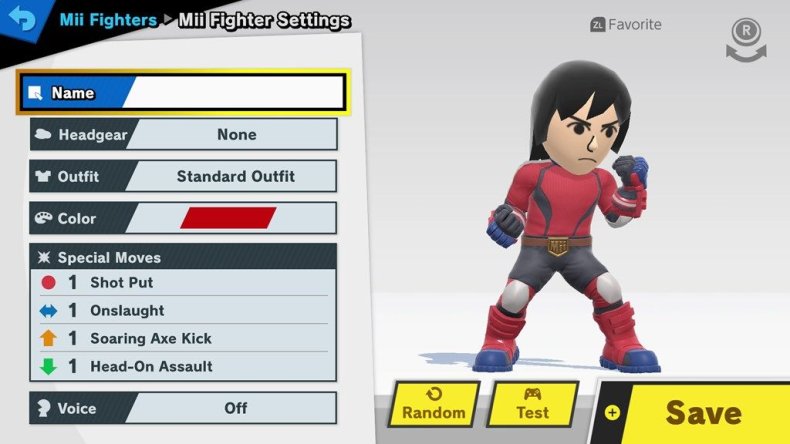 After your customization is complete, press the plus button to save your Mii Fighter, who should appear on the roster board when you are done. There are three slots for the Mii Fighter on the character selection screen (to the left of the Random button), and when you select one of them, the option to choose which Mii will appear.
Super Smash Bros. Ultimate is available now for Nintendo Switch.
Do you enjoy the Mii Fighters in Smash Ultimate? Which of the three categories is your favorite? Let us know in the comments section below.
'Smash Ultimate' Mii Fighters: How to Create and Unlock Characters | Gaming