'Smash Ultimate' Spirit Event Update: NES and Famicom-Themed Characters
The next Spirit Event in Super Smash Bros. Ultimate will include characters from the NES and Famicom era of gaming.
Starting January 4 at 1 a.m. EST until January 7 at 1 a.m., Smash Ultimate players will have a chance to challenge and obtain these special Spirits. There are even a few Legendary class Spirits that will be readily available to test your skills.
Unlike the last Spirit Event in Smash Ultimate, which featured characters from the Super Mario series, there aren't exclusive Spirits to obtain but the aforementioned Legendary Spirits will be easier to find. Players will also receive extra snacks when completing event Spirit challenges that can be used to level up Primary Spirits much faster.
The Legendary Spirits in the "Classics!" event include:
Newsweek subscription offers >
Donkey Kong and Lady - Appearing at 1 a.m. and 1 p.m. EST every day
Link (The Legend of Zelda) - Appearing at 5 a.m. and 5 p.m. EST every day
Sukapon - Appearing at 9 a.m. and 9 p.m. EST every day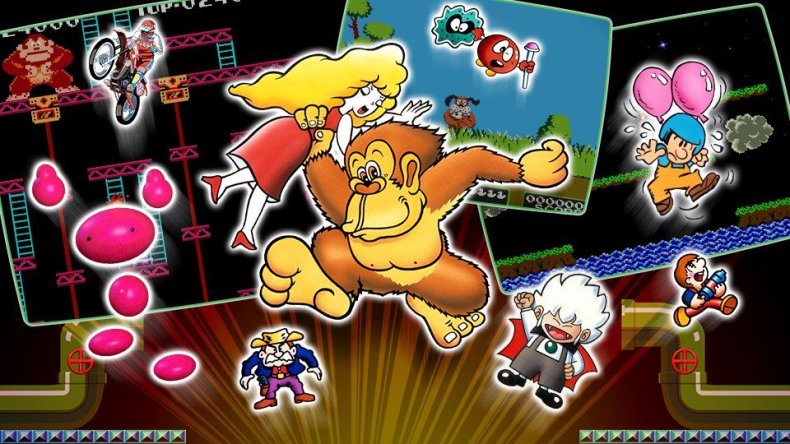 As for the other Spirits from the NES and Famicom era, they will appear randomly more often in the Spirit Board mode of Smash Ultimate. If you're looking for a full list of Spirits that will appear on the Spirit Board during the three-day event, check it out below.
Kid Dracula
Diskun
Takamaru
Donkey Kong Jr.
Donbe and Hikari
Balloon Fighter
Excitebike
Condor
Wild Gunman
Stanley
Goku and Chao
Ayumi Tachibana
MONSTER
Hockey Players
Volleyball Player
Mach Rider
Unira
Bubbles
Urban Champion Fighter
Tamagon
Tennis Player
Pitcher and Batter
Eggplant Man
Sidestepper
Newsweek subscription offers >
What do you think of the upcoming Spirit Event in Smash Ultimate? Which Spirit are you hoping to get? Let us know in the comments section below.
'Smash Ultimate' Spirit Event Update: NES and Famicom-Themed Characters | Gaming