'Smash Ultimate' Terry Bogard Livestream: Start Time, DLC Release Date & More
The next DLC fighter for Nintendo's Super Smash Bros. Ultimate is Terry Bogard from the Fatal Fury series, and more details on the next character are coming very soon.
Nintendo announced that Super Smash Bros. Ultimate producer, Masahiro Sakurai will present a special livestream of Terry Bogard in the Switch fighting game showing off the character's various moves and other gameplay accoutrements.
Fans of Smash Ultimate are familiar with these Sakurai livestreams, as the popular producer has hosted similar shows for previous DLC fighters like Joker from Persona 5, The Hero from the Dragon Quest series and, most recently, Banjo-Kazooie.
If you want to know when the Terry in Smash Ultimate livestream begins, how to watch online and what to expect, here's all the information you need.
Newsweek subscription offers >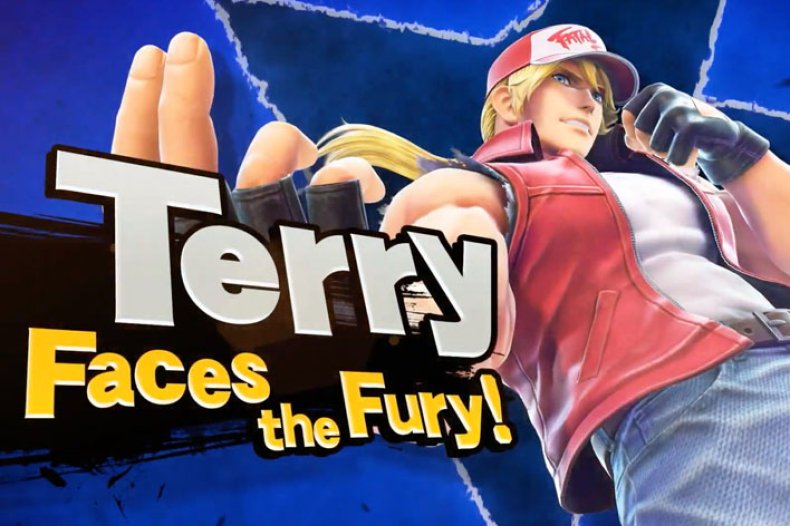 SMASH ULTIMATE TERRY BOGARD LIVESTREAM START TIME
The Terry Bogard livestream begins Wednesday, November 6 at 8 a.m. EDT. The stream will be 45 minutes long.
HOW TO WATCH SMASH ULTIMATE TERRY BOGARD LIVESTREAM ONLINE
Newsweek subscription offers >
Like in previous Smash Ultimate livestreams, this video presentation can be watched on Nintendo's various social accounts.
The best ways to watch the stream are through the official NIntendo YouTube or Twitch channels. You can view them on any mobile device or gaming console with the corresponding apps. For Nintendo Switch owners specifically, they can watch the livestream through the hybrid console's YouTube app.
You can also watch the Nintendo Twitch stream below.
WHAT TO EXPECT
In 45 minutes of gameplay, Sakurai will give fans an in-depth look at each of Terry's moves in Smash Ultimate. He'll also go through the new stage and music that comes with the upcoming DLC character.
An upcoming update - Version 6.0 - will also accompany the release of Terry Bogard and will have several fighter balance adjustments. Sakurai may dive into some of those changes too, so be sure to check out the stream.
Nintendo also confirmed that the reveal of any remaining DLC fighters will NOT be addressed in this stream.
As for Terry's release date, it's likely the character will be released later in the day on November 6. We'll be sure to update this article with more information as it becomes available.
Super Smash Bros. Ultimate is available now for Nintendo Switch.
When do you think Terry will be released? Who do you think will be the next DLC character? Let us know in the comments section.
'Smash Ultimate' Terry Bogard Livestream: Start Time, DLC Release Date & More | Newsgeek