'Smash Ultimate' World of Light Character Locations
Unlocking all the characters in Super Smash Bros. Ultimate is the goal of everyone who picks up Nintendo's fighting game.
The World of Light adventure mode may be the easiest way to get every fighter in the game, since you'll be completing the World of Light adventure mode anyway, unlocking characters along the way. It's also rather easy to get the characters you specifically want and not depend on RNG to get them.
Here's every character location for Super Smash Bros. Ultimate's World of Light mode.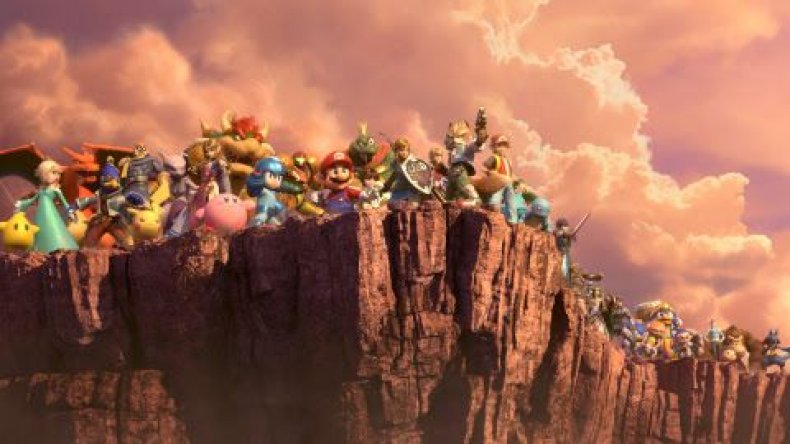 WORLD OF LIGHT CHARACTER LOCATIONS
World of Light starts players off with Kirby; you'll need to unlock characters as you battle your way to the boss, Geelum.
Diverging routes, forks in the road and all sorts of obstacles in your way will require specific Spirits to access. When you get to a fork in the road, the route you take will lock out the others so be sure to choose wisely. You can check out a map of where each character is found on the World of Light map, here.
The first fighter you come across is Mario. Simply complete a few battles to enter the battle against a possessed Mario. After defeating and obtaining Mario, you'll come across the first fork in the road. Your selection will pit you against one of three fighters depending on your route choice. Once chosen, the other two will be locked for awhile. Of course, there are multiple winding roads that players can take to obtain all the characters. We suggest referring to the world map image to map out your preferred route.
Villager Route
Select the road on the right to face Villager. Defeat him to obtain the Animal Crossing character and open up the areas to these characters in order:
Captain Falcon
Link
Ryu
Isabelle
Samus
Diddy Kong
Robin
Zero Suit Samus
Ness
King Dedede
Sheik Route
Choose the road in the center to face Sheik. Defeat and obtain her to come across these characters.
Jigglypuff
Yoshi
Pikachu
Dr. Mario
Inkling
Lil Mac
Wii Fit Trainer
Pichu
Fox
Bowser
Peach
Falco
Marth Route
Choose the route to the left to face Marth. Defeat him to obtain the Fire Emblem character and gain access to these fighters more easily.
Pac-Man
Olimar (need Kappa spirit)
Donkey Kong
Mega Man
Snake
Lucas
Duck Hunt Dog
Pit
Palutena
Other characters are found in the World of Dark, which appears after you defeat Galeem. In this world, you'll find Mewtwo and Zelda.
Super Smash Bros. Ultimate is available now for Nintendo Switch.
Which route will you take first? Who do you want to unlock first? Let us know in the comments section below.