Smelly Airline Passenger Forces Emergency Landing As Fellow Travelers Vomit and Faint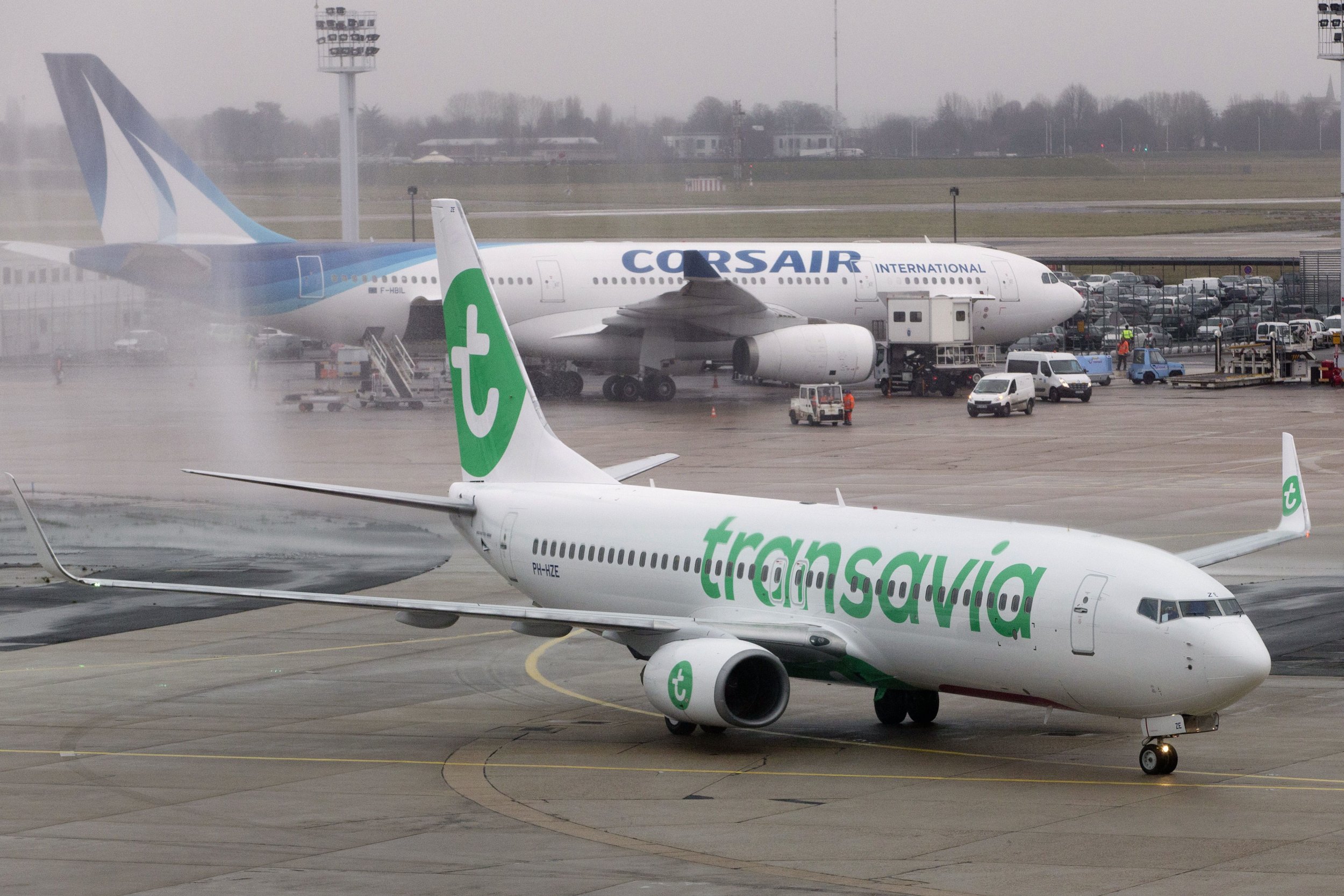 A passenger jet was forced into an emergency landing on Tuesday as panicked travelers fainted in their seats and vomited in the aisles.
Though it may sound like the opening scene of an apocalyptic pandemic movie, the emergency landing was actually forced by a passenger who smelled as if he hadn't washed for several weeks, Dutch newspaper De Telegraaf reported.
The Dutch Transavia Airlines flight was heading to Amsterdam from the Spanish island of Gran Canaria off the coast of northwest Africa. But before it got there, passengers began to gag and become violently ill.
"From the moment he stepped into the aisle, people began to scream and dived into their bags looking for handkerchiefs to keep in front of them," passenger Piet van Haut told De Telegraaf. Cabin crew tried in vain to cover the stench with perfume, but nothing could mask it.
Van Haut explained to Belgian news website VRT: "It was a huge stench…The smell made me think that the man hadn't washed for weeks."
The crew eventually moved the man to sit in the toilet at the back of the plane to try and protect his fellow passengers from the smell. However, even that wasn't enough, forcing the pilots to make an emergency landing in Faro, Portugal.
The man was then handed over to a waiting ambulance and medical team, before the flight continued on to its destination. Transavia confirmed that a man had been removed from the flight for "medical reasons, but it is indeed right that he smelled quite a bit," according to Euro Weekly News.
The culprit may have left, but his influence lingered. Though food and drink was supposed to be served during the journey, cabin crew decided not to because the odor was so strong.
The plane eventually made it to Amsterdam, some two hours after it was scheduled to land. "Nobody could stand the stench," Van Haut said. "I heard someone say that the stench was worse than that of a corpse that had been decomposing for a month. It was an untenable situation," Van Haut said.
This is not the first time Transavia has dealt with a smelly passenger. In February, a fight broke out between two men on a flight from Dubai to Amsterdam after one traveler kept breaking wind, despite repeated requests for him to stop.
After the pilot reported "passengers on the rampage," the plane landed in Vienna so the men could be removed. Two sisters sitting nearby were also taken off the flight, though they claimed they had nothing to do with the fracas. The sisters, who are of Moroccan-Dutch descent, are now suing the airline for racial profiling.
Transavia said the two sisters were involved in the brawl and have banned all four passengers from future flights.