'Smoke' in Cargo Area Causes American Airlines to Make Emergency Landing
An American Airlines flight was forced to make an emergency landing at a Central Texas regional airport on Friday for a possible mechanical issue Killeen city officials earlier said involved smoke in the plane's cargo area.
However, American Airlines told Newsweek in a statement that the plane landed safely in Killeen shortly after the flight crew reported a "possible mechanical issue." The aircraft taxied to the gate area under its own power, and its 35 passengers exited normally using stairs, according to the statement.
The flight's pilots initiated the emergency landing at Killeen-Fort Hood Regional Airport after becoming aware of the smoke shortly after 2 p.m. local time, according to a city of Killeen news release that was later taken down.
Robert Gray Army Airfield Fire and Emergency services were dispatched to the aircraft, and all 35 passengers and three crew members were safely deplaned and evaluated by emergency personnel, according to the city news release. None of the passengers or crew were found to have illnesses or injuries.
Officials could not find the cause of the smoke and the plane was cleared to return to service, the city said.
American Airlines told Newsweek in its statement "there was no smoke in the cargo hold or aircraft cabin." There were three crew members and "there were no reported injuries to anyone on board."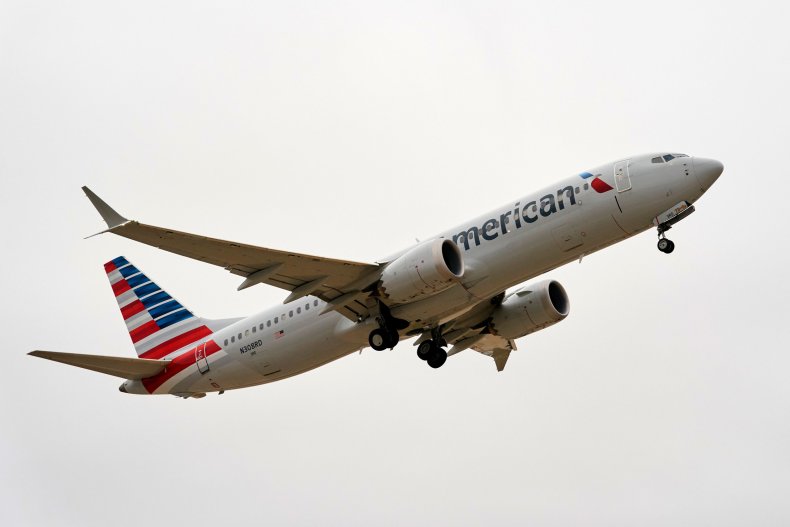 Janell J. Lewis Ford, city of Killeen spokeswoman, told Newsweek Friday evening that the information about the smoke came from airport officials.
The flight had departed Dallas at 1:10 p.m. on Friday with a final destination of Killeen, according to flight-tracking website FlightAware. American Airlines has scheduled on Saturday and Sunday the same flight from Dallas to Killeen, a city of about 153,000 that's home to the Fort Hood Army base.
Other flights this month had delays or were forced to make emergency landings for more dramatic reasons.
An American Airlines flight headed from Connecticut to Miami was diverted to Norfolk, Virginia, due to a mechanical issue earlier this month, Portsmouth, Virginia, news station WVBT reported. The airline sent another aircraft to Norfolk to transport the 147 people on the plane to Miami.
An AirAsia flight from Malaysia's capital Kuala Lumpur to Tawau, Sabah, on Thursday, had to divert after passengers spotted a snake in an overhead luggage compartment. The airline called it a "very rare incident."
On Wednesday, a Frontier Airlines flight was delayed from taking off from Cleveland, Ohio, when a passenger physically assaulted a gate agent. The passenger reportedly reacted violently after the gate agent told him he had too much to drink and needed to exit the aircraft. The man said he was the only fan of the Cincinnati Bengals, who are playing in Super Bowl LVI this weekend, and had been drinking too much.
The same day, a flight from New York to Florida was forced to land in Raleigh, North Carolina, after a passenger began threatening others onboard.
Flight diversions are rare events. According to the Bureau of Transportation Statistics, less than 1 percent of flights by major U.S. air carriers were diverted in 2020 (the most recent year data is available for) as well as subsequent years.
Update (2/11, 10 p.m. Eastern): This story has been updated to include additional comment from American Airlines and the city of Killeen.