All Public Housing Complexes Soon Could Be Smoke-Free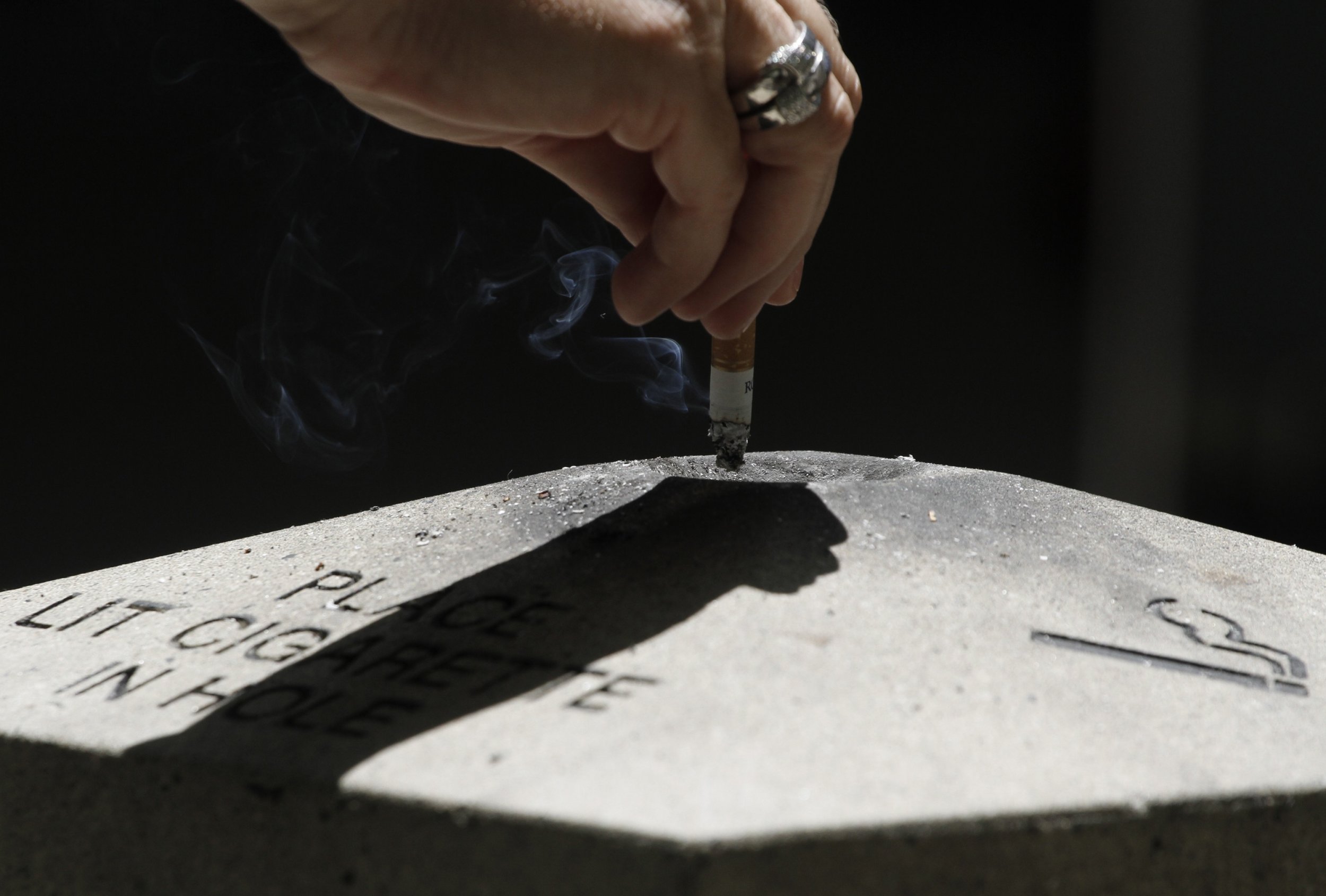 Residents living in public housing complexes around the country might be banned from smoking indoors if a proposal by the federal Department of Housing and Urban Development (HUD) is implemented early next year.
The proposal, announced Thursday by HUD Secretary Julián Castro and Surgeon General Dr. Vivek Murthy, would prohibit lit tobacco products—cigarettes, cigars and pipes—in all living units, indoor common areas and administrative offices. It also would extend the ban to all outdoor spaces within 25 feet of housing and administrative office buildings.
Currently there are about 1.2 million public housing units across the country. More than 228,000 of those units are already smoke-free. If finalized, the proposed rule would expand the ban to more than 940,000 public housing units, HUD said.
About 480,000 Americans die each year from cigarette smoking, according to the Centers for Disease Control and Prevention. The federal agency said its proposal is meant "to improve indoor air quality in the housing, benefit the health of public housing residents and [public housing agency] staff, reduce the risk of catastrophic fires and lower overall maintenance costs."
Since 2009, HUD has encouraged public housing agencies to adopt smoke-free policies in their buildings and common areas. Despite progress in implementing smoke-free laws in indoor public places and workplaces, about 58 million Americans remain exposed to secondhand smoke, including 15 million children ages 3 to 11, according to the proposal.
Smoke-free public housing is expected to reduce secondhand smoke and protect more than 760,000 children and 329,000 senior residents living in public housing, HUD said. It also would yield an annual cost savings estimated at $153 million in health care, preventable fires and repairs.
In its proposal, HUD cites the surgeon general's conclusion in 2006 that exposure to secondhand smoke cannot be eliminated by separating smokers and nonsmokers, building ventilation and cleaning the air; that can be accomplished only by eliminating smoking from indoor spaces.
"It is no secret there is an environmental, quality of life and health impact related to secondhand smoke, and we want to address it head on," Shola Olatoye, chair of the New York City Housing Authority (NYCHA), said in a statement.
The largest public housing authority is located in New York City, which has 328 developments throughout its five boroughs. In 2014, NYC Smoke-Free worked to convert 3,000 units into nonsmoking residences, says Patrick Kwan, director of the program. But, he adds, reaching New York residents who have low to moderate incomes has been difficult.
Kwan says NYC Smoke-Free views the smoke-free debate as a health equity issue. He mentioned a recent study by StreetEasy that found that, out of 60,000 available apartment listings, less than 4 percent have smoke-free protections. The data also showed that comparable units in smoke-free buildings are rented at as much as $1,300 more than complexes where smoking is allowed, he says.
"It's extremely difficult for New Yorkers who may be suffering from secondhand smoke pollution to find another apartment, because of the high cost of living in New York City," Kwan says. There are high rates of NYCHA residents with asthma and other respiratory conditions, he adds.
Smoking rates have dropped in the general population during the 20 years that NYC Smoke-Free has existed. But data shows that the highest smoking rate prevalence among New Yorkers is among those with limited education and income, Kwan says.
HUD is seeking public comment on the proposal for the next 60 days. Interested residents can submit comments electronically or by mail. In her statement, Olatoye encouraged residents to voice their concerns, as they are a key part of the process.
If implemented, the rule would require public housing agencies to apply the ban no later than 18 months after its effective date.