Smokey Robinson Says He Has 'No Idea' What Hanukkah Is in Viral Cameo Clip
Jeff Jacobson, a Twitter user based in Canada, wanted to treat his mother to a surprise for Chanukah. So, he arranged for music icon Smokey Robinson to wish his mom a Happy Chanukah via Cameo. The gift was supposed to serve as a sort of reunion, since, according to Jacobson, his mom grew up on the same Detroit street where Robinson lived. Except, the Cameo clip didn't go quite as planned, and now it's gone viral.
In the video, which started to get attention online on Sunday night after Jacobson tweeted it out, Robinson repeatedly mispronounces "Chanukah," and says that he has no idea what the Jewish holiday is.
"They [her sons] wanted me to wish you a happy Chanukah," Robinson says, pronouncing the holiday's name phonetically, as "cha-noo-kah."
The Motown singer continued: "I have no idea what Chanukah is, but Happy Chanukah, because they said so. Anyway, God bless you, babe, and enjoy Chanukah."
As of the time of this article's publication, the video has been viewed more than 540k times.
Chanukah, a Jewish holiday also known as the Festival of Lights that takes place over the course of eight days in December, has variations of how it can be spelt. Typically, it's spelt Hanukkah, which is the more common spelling, or Chanukah, which is the more traditional spelling, as per Britannica. It appears that the spelling Jacobson used in his Cameo request might have confused Robinson.
Despite the mixup, Robinson's mistake appears to be genuine, as does, more importantly, his message. Even if he made a flub (a few times), he's wishing all the best to Jacobson's family this holiday season.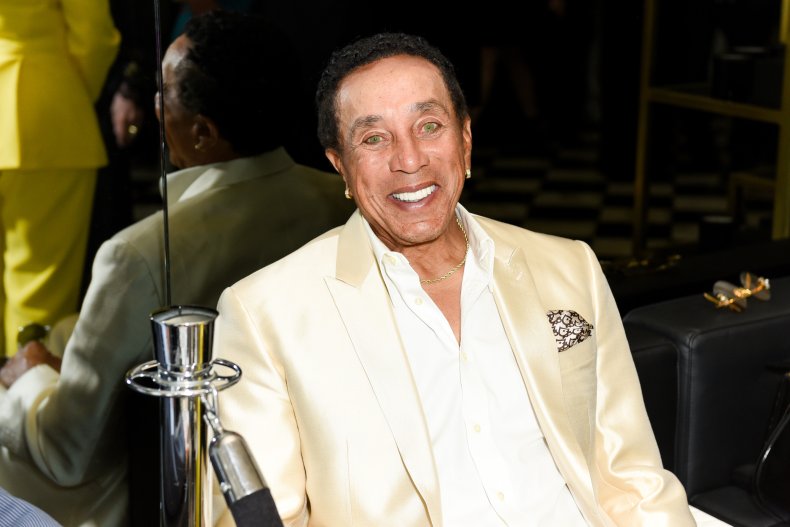 And, anyway, many folks on Twitter loved the personalized video Robinson made, despite him mispronouncing Chanukah. "This is even better. This makes it so memorable," one person wrote. "Smokey is a damn treasure, protect this man at all costs!" another chimed in.
"This video is WONDERFUL," a third added. "It's warm, personal, sincere, and unintentionally funny and will make a wonderful gift."
According to Robinson's Cameo page, a video from him costs $350. He typically responds to requests in three days, and has 38 five-star ratings with rave reviews for his Cameos. The personalized video service connects folks with their favorite celebrities. Thousands of actors, athletes, musicians and other stars are available to create personalized video messages at your request.
Newsweek reached out to Jacobson, who told the publication about his family's reaction to the video. "Smokey Robinson is a true icon whose music has been celebrated in my family for my entire life," he said over email. "He made our family's Chanukah even more special with this video. My mom was over the moon.
"And by the way, he can pronounce it however he wants to, he's Smokey Robinson!" Jacobson added.