Smoking Is so Addictive That One Cigarette Can Hook You for Life, Alarming New Study Shows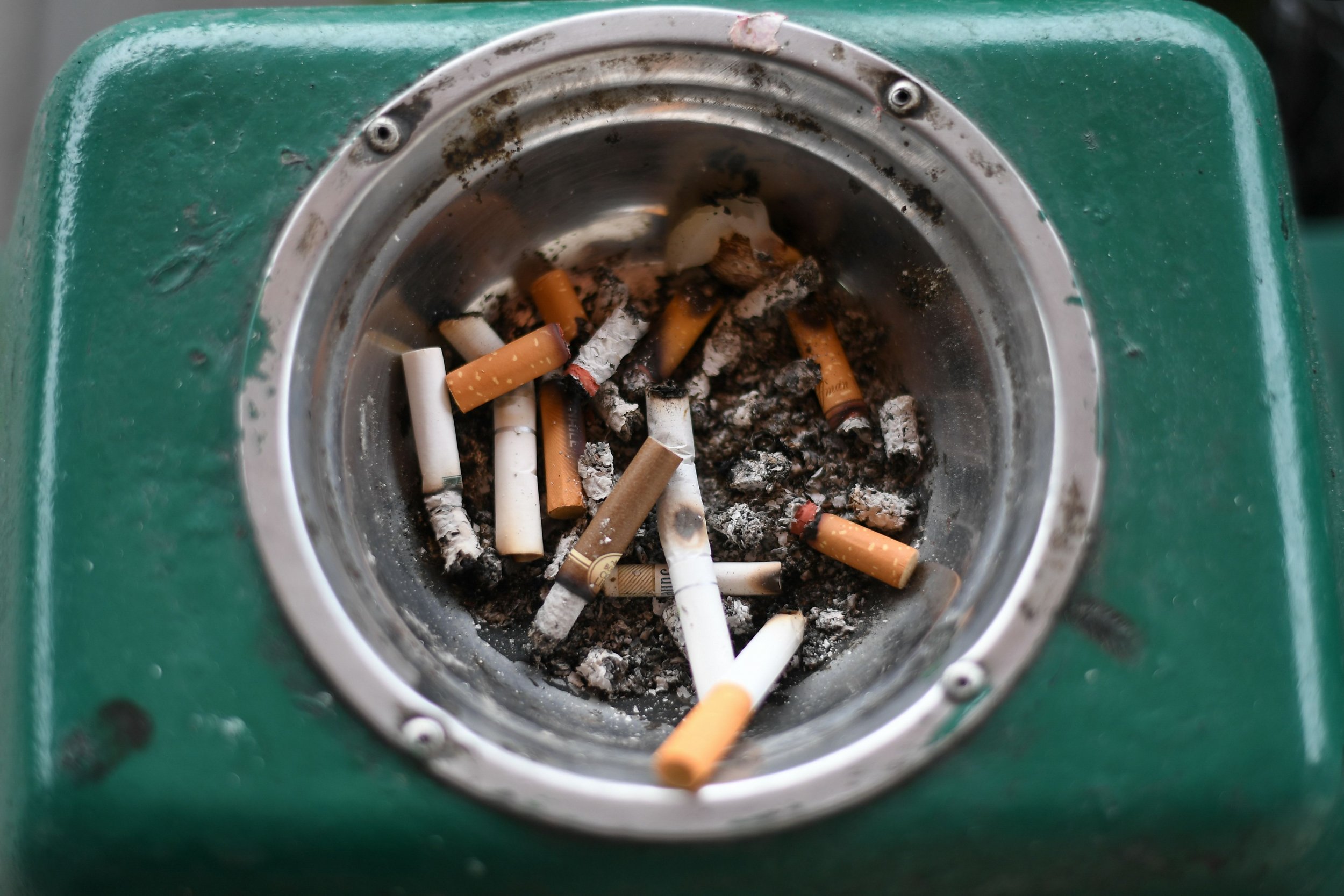 Any smoker can tell you the call of nicotine is strong. But how addictive can one cigarette possibly be? Turns out, even smoking once can turn you into a daily smoker, according to new research from European scientists.
Related: New Year's Resolutions 2018: How to Stop Smoking Cigarettes
A survey of more than 215,000 people found that three out of five people became daily smokers after taking their first puff. Researchers came to this conclusion after looking through surveys from English-speaking, developed countries since the year 2000. Every survey featured questions about cigarette smoking, including the first time someone tried a cigarette and daily smoking habits. They found that about 63 percent of those surveyed had smoked a cigarette. From the smokers, 68.9 percent went on to smoke daily, though this does not mean that people remained daily smokers.
The study authors believe this new finding highlights the importance of prevention over smoking cessation programs.
"In the development of any addictive behaviour, the move from experimentation to daily practice is an important landmark, as it implies that a recreational activity is turning into a compulsive need," study co-author Peter Hajek of Queen Mary University in London said in a statement. "We've found that the conversion rate from 'first time smoker' to 'daily smoker' is surprisingly high, which helps confirm the importance of preventing cigarette experimentation in the first place."
According to the Centers for Disease Control and Prevention, smoking first begins in adolescence with nine out of 10 cigarette users saying they tried their first one by age 18. In the United States, roughly 2,100 children become daily smokers every day. The governmental agency estimates that if the rate of youth smoking continues as is, one out of 13 Americans younger than 17 will die early from a smoking-related cause.
While the CDC says smoking has dipped among middle and high school students from 2011 to 2016, some health professionals worry that trends like e-cigarettes might make the habit more appealing.
In 2016, former U.S. Surgeon General Dr. Vivek H. Murthy called e-cigarette use among teens a major public health concern in a report. "E-cigarette use has increased considerably in recent years, growing an astounding 900 percent among high school students from 2011 to 2015," he wrote. "These products are now the most commonly used form of tobacco among youth in the United States, surpassing conventional tobacco products, including cigarettes, cigars, chewing tobacco and hookahs."
Parental habits also play an important role in teen smoking. A study from 2014 found that adults who smoke are more likely to have kids who develop the habit, too, reported Reuters.
SaveSave