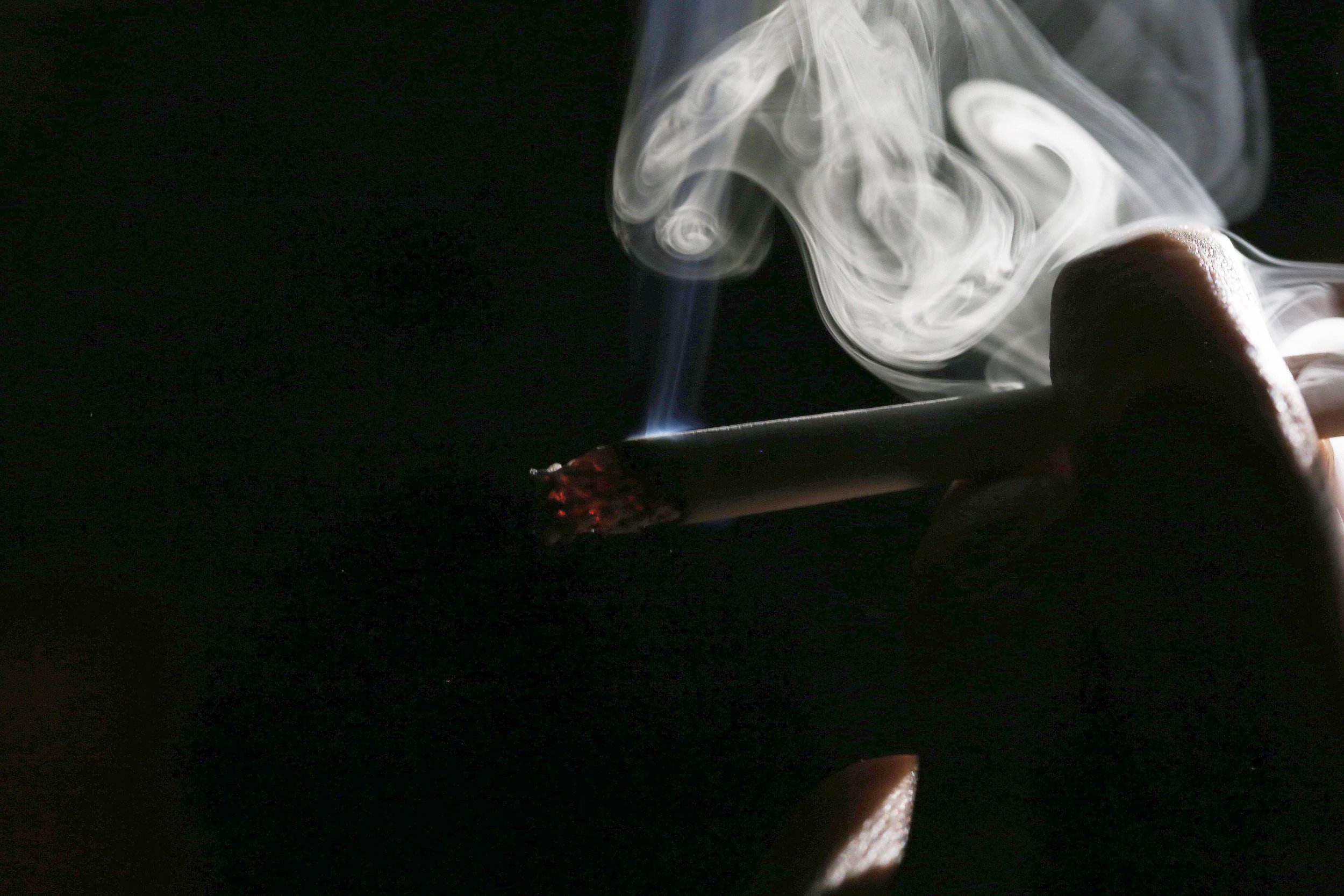 It's well established that smoking cigarettes, especially large quantities of them, is bad for your health. But a new study shows the risk exists even with a minimal amount of smoking. Just one cigarette a day can increase the likelihood of cardiovascular disease.
Researchers from University College London found that having a single cigarette each day raises the risk of coronary heart disease or stroke. "No safe level of smoking exists for cardiovascular disease," the authors conclude in their paper published Wednesday in BMJ.
Related: Blame Your Bad Behavior On Your Parents: How ADHD, Obesity and Smoking Are Linked To Genes
The team analyzed 141 previously published studies conducted between 1946 and 2015, which included data from millions of men and women. They specifically looked at the cardiovascular effects of people who smoked one, five or twenty cigarettes per day compared to those who had never smoked. When adjusting for confounding factors, such as age and blood pressure, they found that men who smoked one cigarette per day had a 74-percent higher risk of heart disease than nonsmokers and a 30-percent higher risk of stroke. Among women, the risk of heart disease among one-per-day smokers was increased by 119 percent and the risk of stroke by 46 percent compared to nonsmokers.
"There's a misconception by many smokers that if you cut down you reduce harm," Allan Hackshaw, study co-author and epidemiology professor at University College London, told Newsweek. "This seems to be true for lung cancer, but people aren't aware that only a little bit of tobacco smoke has a big effect on the cardiovascular system."
Although light smoking can negatively affect your health, cutting down is still helpful. "I think a lot of people who work in the tobacco and the health industry right now forget how difficult it is to quit," Hackshaw said. "Going cold turkey is hard."
Hackshaw suggests finding an appropriate cessation method to help cut back. But he also emphasizes that the end goal should be to quit.
One in every three deaths from cardiovascular disease is caused by smoking, according to the Centers for Disease Control and Prevention. Understanding the role of minimal smoking in this risk could help reduce the incidence of cardiovascular disease.
Hackshaw and his colleagues hope their findings will be used to "strengthen public health campaigns (including those on smoking cessation services) and to provide a strong health incentive for smokers to quit (particularly women), rather than cut down," they wrote in their paper.