Border Mayhem: Murder, Extortion and Trafficking by a Devil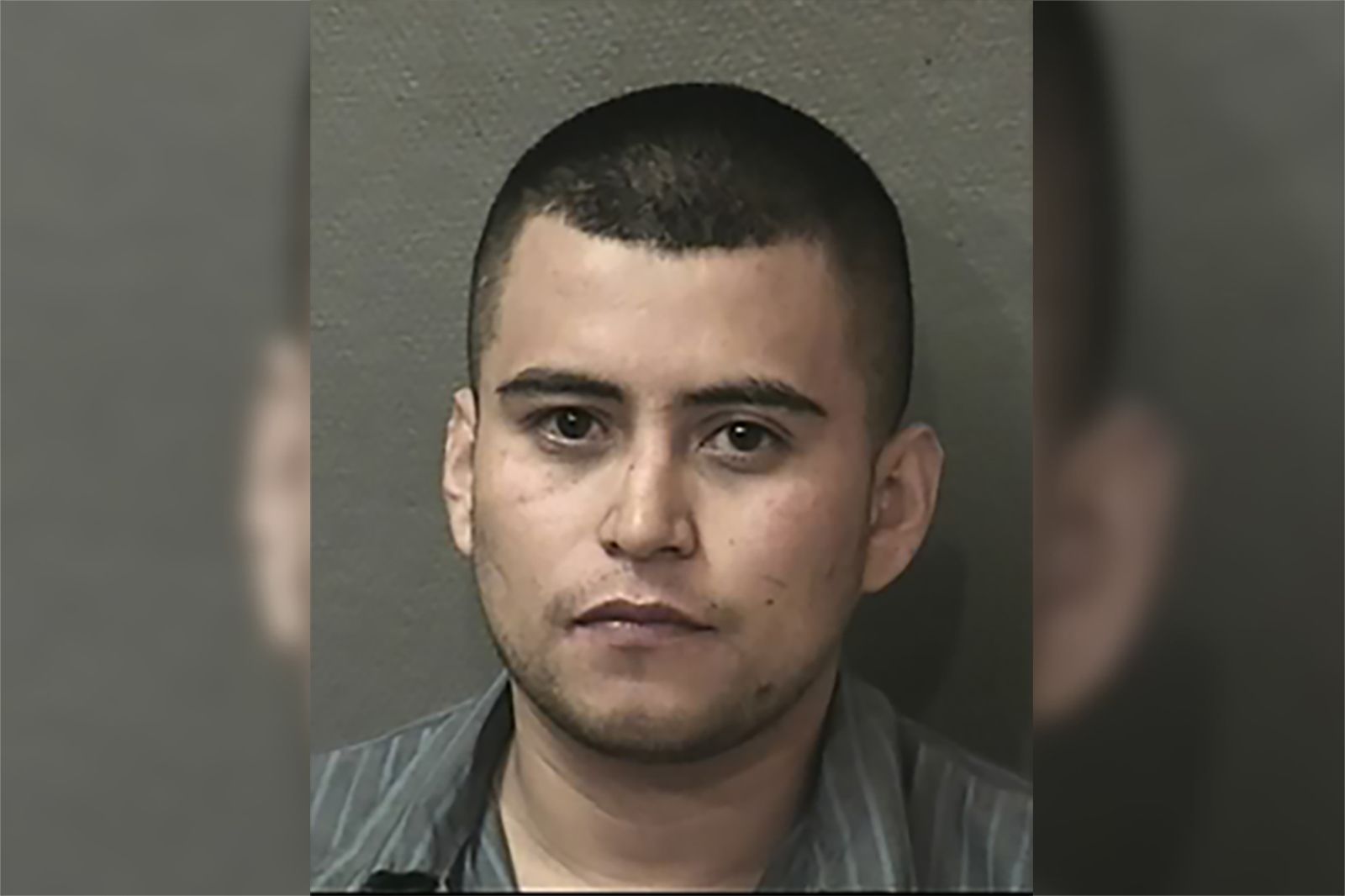 The smuggler snorted an eight ball of coke, pulled out a pistol, then forced his girlfriend and another trafficker into a Dodge and ordered the two women to drive him out of Houston. By the time the car reached the interstate, Noe Aranda-Soto had worked himself into a paranoid rage and accused the two women of "calling the cops on him." He fired once through the car's roof and then shot his girlfriend and the other smuggler. As he reloaded, his girlfriend slammed on the brakes and jumped from the moving car, tumbling onto the freeway.
Aranda-Soto, who goes by the nickname "Diablo," slid behind the steering wheel and took off, swerving so violently that his fellow smuggler—whom he had already shot in the chest, hand and leg—was hurled out of the car and was run over by other speeding cars. "Houston Police Department officers discovered [Christina Hernandez-Huerta's] bloody remains strewn approximately 1,000 feet along the freeway," court papers state.
Aranda-Soto, 36, was captured by a SWAT team a week later at one of his stash houses, where he was keeping 15 illegal immigrants hostage, according to court papers that describe his 2012 arrest. One of those immigrants said he overheard Aranda-Soto say on the phone, "The FBI is looking for me because of some girl I shot and ran over."
The smuggler pleaded guilty in May to kidnapping and smuggling raps and was sentenced to three life sentences on Monday in a case that highlights the horrific violence that is routine among smugglers and immigrants along the southern border of the U.S. At his sentencing hearing, "Diablo's" girlfriend told the court that before she leapt from the Dodge, the last thing she heard the doomed woman she left behind say was "Tell my children I love them with all my heart."
In his plea agreement, Aranda-Soto admitted that from 2010 until his arrest in 2012, he led a smuggling and hostage operation that transported illegal immigrants past immigration checkpoints in South Texas to stash houses in Houston and Dallas, as well as other cities outside Texas. Aranda-Soto and his fellow smugglers regularly held the immigrants at gunpoint, forced them to strip to their underwear and beat them and extorted their relatives for money to buy their release. The operation caused two other deaths in 2010, when Aranda-Soto's brother flipped a truck packed with illegal immigrants, killing a Mexican man immediately and leading to the death of a Guatemalan woman, who fled the crash and died of exposure.
There were 240 deaths along the southwest border of the U.S. last year and annual totals of between about 300 and almost 500 in each of the past 15 years, according to the U.S. Border Patrol. "Deaths are increasing even as the number of migrants crossing the U.S.-Mexico border is declining," says a 2012 report on migrant deaths in South Texas published by the Texas Civil Rights Project. And smugglers sometimes rape women trying to cross the border, according to PBS NewsHour.
Most of those deaths are caused by dehydration and exposure as they try to cross the harsh desert brush, but coyotes—a term for smugglers—also abandon those who are too injured or ill to keep walking through the brush, according to the report.
Aranda-Soto didn't apologize or make any statement when he was sentenced, but the father of one of his victims told him, "I pray God forgives you, because we never will."