Smugglers Hide 30 Pounds of Cocaine in Boxes of Protective Face Masks
Drug smugglers attempted to transport 1 million British pounds ($1.25 million) worth of cocaine into the United Kingdom hidden with a shipment of protective face masks amid the coronavirus pandemic on Tuesday.
Face masks and other personal protective equipment (PPE) have been in short supply globally as hospitals and governments have struggled to secure shipments of the necessary supplies for doctors and nurses treating patients with COVID-19, the disease caused by the coronavirus. It appears the drug smugglers attempted to take advantage of this situation in a bid to get their product into the U.K.
According to the BBC, someone drove a van registered in Poland and attempted to transport 14 kg (30 pounds) of cocaine wrapped up in 15 packages with the shipment of masks. The driver, a 34-year-old Polish national, was attempting to enter the U.K. through the Channel Tunnel that connects France to England.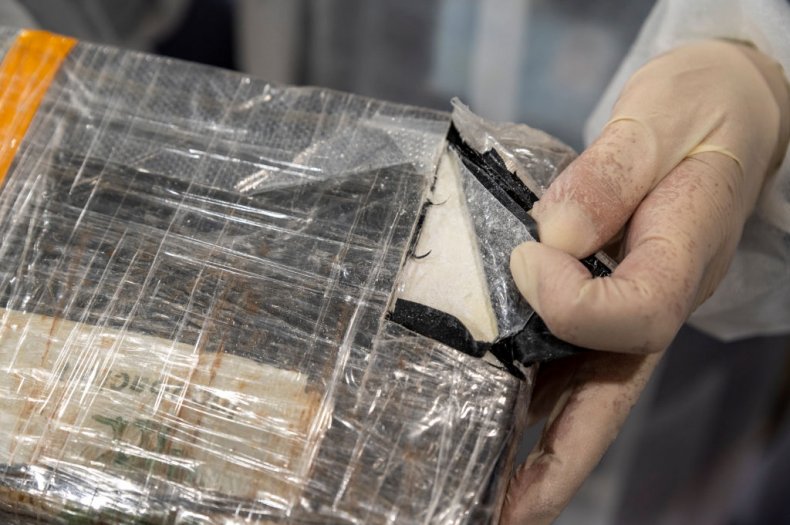 "This seizure shows the lengths drug smugglers will go to. It is despicable to think they would try and exploit the current situation in this way to get their dangerous drugs on to the U.K.'s streets," Ian Hanson, Border Force regional director for Coquelles, France, said, the Evening Standard reported.
Border Forces have said that the investigation into the bust has now been transferred to the National Crime Agency (NCA).
"This seizure is further evidence of the way criminal networks are attempting to exploit the coronavirus outbreak to their own ends, covering this load of drugs with what would seem like vital protective equipment," NCA Dover branch operations manager Darren Herbert said, according to the Evening Standard.
"We are now investigating who was behind this attempt, but what is clear is that they have taken a substantial hit," Herbert added, noting the street value of the drugs.
Cocaine is listed as a Class A drug in the U.K. Someone caught trafficking cocaine, or another Class A drug, can face up to 25 years in prison.
Health professionals and unions in the U.K. have warned for weeks of shortages of vital PPE, including masks, as the kingdom has seen a surge in confirmed cases of the coronavirus, The Guardian reported. Although the British government initially insisted that there was adequate supply and just a problem with distribution, Foreign Minister Dominic Raab admitted on April 13 that there was a shortage. He attributed this to "a competitive market out there."
As of Thursday, the U.K. had close to 100,000 confirmed cases of the coronavirus, according to a tracker updated by the Johns Hopkins University. Of those, nearly 13,000 have died while 370 have recovered.