Smugglers Made $6 Billion From Refugee Crisis in 2015: Interpol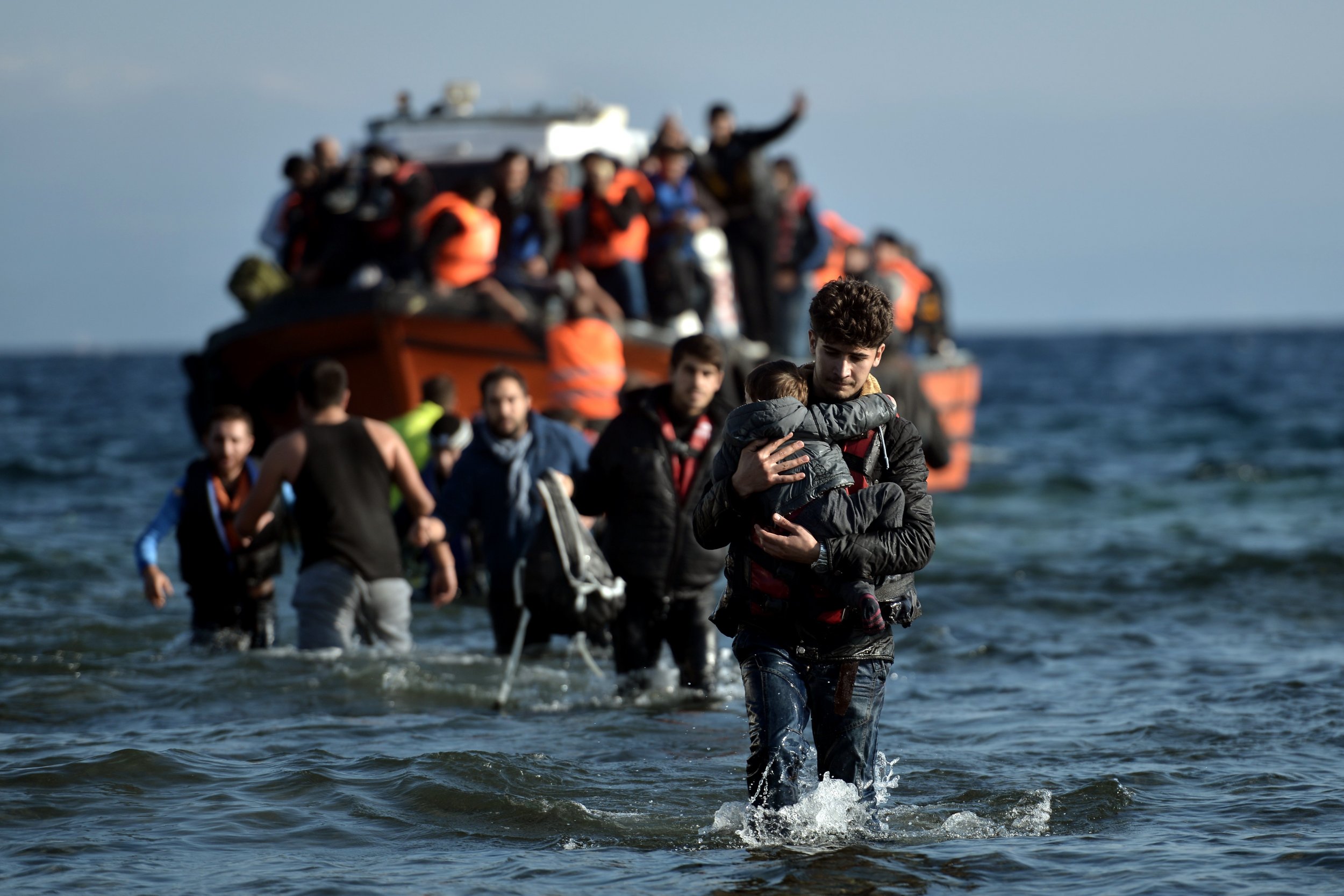 People smugglers capitalizing on the refugee crisis created by the Syrian conflict gleaned some $6 billion from those attempting to reach the European mainland in 2015, according to a report released by world policing bodies Tuesday.
Interpol and Europol, the international and European cross-border crime agencies, issued a report on "Migrant Smuggling Networks" that showed that 90 percent of the influx of refugees into the European Union is facilitated by smuggling networks in Africa, the Middle East and Eastern Europe.
The smugglers are diverse and originate from more than 100 countries, the report said. It estimated that the proportion of refugees relying on "facilitation services" will increase even further in 2016.
More than one million refugees entered the EU in 2015 by sea and the report shows that on average they paid thousands, between $3,200 and $6,500, to travel by boat. Therefore, the turnover made by smugglers is estimated to fall between $5 billion and $6 billion.
The main recruiters and organizers of the smuggling networks often came from the same countries as the refugees attempting to reach the destination country, but many have EU residency or passports.
"The basic structure of migrant smuggling networks includes leaders who coordinate activities along a given route, organizers who manage activities locally through personal contacts, and opportunistic low-level facilitators who mostly assist organizers and may assist in recruitment activities," the report said.
The numbers of people attempting to travel into the EU shows no sign of abating, the report found, as hundreds of thousands still hope to cross to the political bloc. "In Libya alone, around 800,000 migrants are waiting to travel to the EU," the report said.
Director of Europol Rob Wainwright said that the report "sends a clear message to the EU and its member states that we must combat these networks in the strongest possible terms."
The report warned of other threats posed by the smuggling routes into the EU, noting that they could be used to smuggle drugs or guns and that foreign fighters may use them to enter the bloc, but said there was no evidence to suggest that the latter was currently taking place.