Smuggling Kingpin Extradited to Italy Is 'Wrong Man'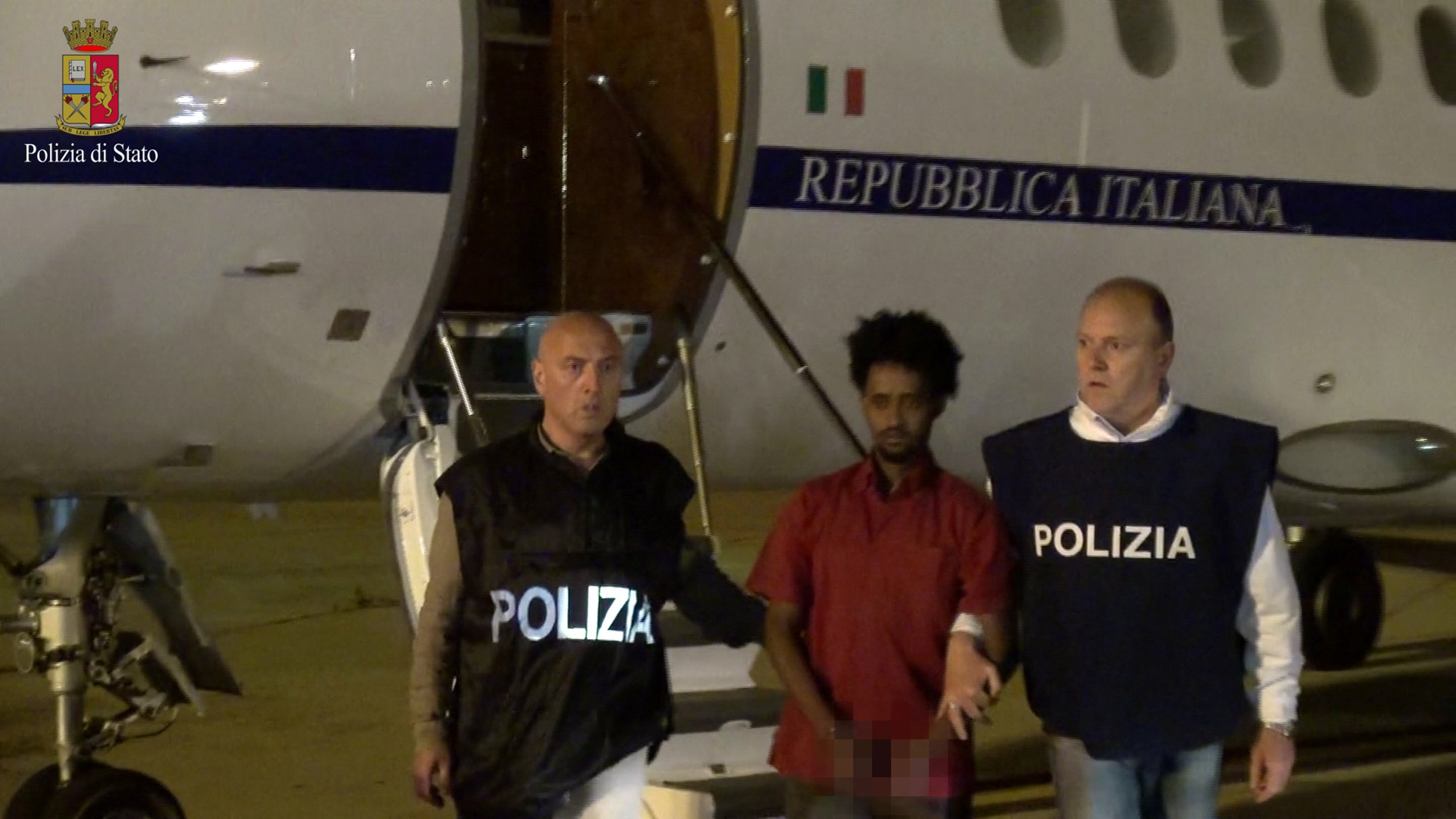 Friends of an Eritrean man extradited to Italy on Tuesday and believed to be at the heart of a vast people-smuggling network claim that the wrong man has been arrested.
Italian and British authorities announced on Wednesday that Mered Medhanie—also known as The General—had been extradited from Sudan after being arrested in the capital Khartoum in late May. Medhanie, 35, is suspected of being at the head of a transnational smuggling operation that has sent thousands of African migrants across the Mediterranean toward Europe, many of whom have died in transit.
Italian police distributed pictures of the man they believe to be Medhanie arriving in Rome on Wednesday, but several friends of the man in the pictures have claimed he is actually Mered Tesfamariam, an Eritrean national who is not involved in people-smuggling. The BBC spoke to one friend Hermon Berhe, who lives in Ethiopia, who said he grew up with Tesfamariam in Eritrea. "I don't think he has any bone in his body which can involve such kind of things," said Berhe.
Swedish-Eritrean journalist Meron Estefanos also claimed that she had been contacted by hundreds of people, telling her that the man depicted in the pictures was not the smuggling kingpin Medhanie. Estefanos told Swedish newspaper Aftonbladet that the man arrested was a 28-year-old refugee with the same first name. "He's just a refugee who was in Khartoum, poor guy," she said. "I've talked to people who know both [people]. I myself am 100 percent sure [that the wrong man has been arrested]."
Italian and British authorities said on Wednesday that they were looking into the claims. Newsweek contacted the British National Crime Agency for a comment but no one was immediately available.
Medhanie, who models himself on the late Libyan dictator Muammar El-Qaddafi , has claimed to have personally been involved in the smuggling of between 7,000 and 8,000 people. He is held responsible by Italian prosecutors for a shipwreck off the island of Lampedusa in October 2013, which resulted in at least 359 deaths, mostly of Eritrean and Somali migrants and refugees.