Snail Teeth Found to Be Strongest Natural Material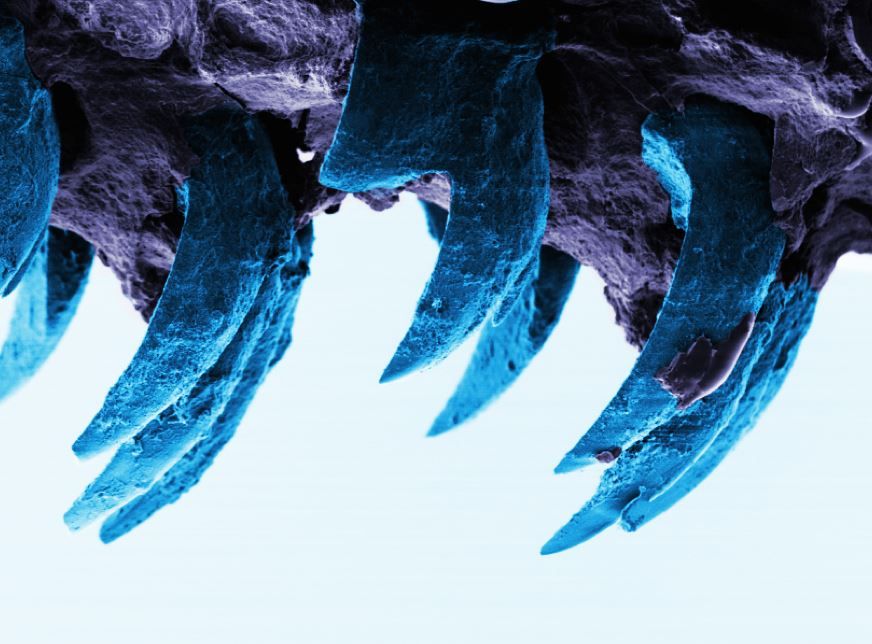 You may have heard that spider silk is the strongest material in the natural world. That used to be true, but now scientists have identified something even stronger: the teeth of limpets, a type of aquatic snail.
A new study published today in the journal Interface found that some of these teeth are up to 40 percent stronger than the best spider silk, and very close to the strength of the toughest man-made materials.
These shellfish have tiny chompers that they use to "rasp" (or remove by scraping off) food from the surface of rocks.
"Limpets are the bulldozers of the seashore," Steven Hawkins, a researcher at the University of Southampton, told the BBC. "The reason limpet teeth are so hard is that when they're feeding, they actually excavate rock. In fact, if you look at their fecal pellets they actually look like little concrete blocks."
The teeth consist of a protein base interwoven with a dense webbing of nanofibers, made of an iron-based mineral called goethite (named after German polymath Johann Wolfgang von Goethe). This configuration is superstrong, and the fibers are the ideal size for preventing the formation of weak spots in the mineral "matrix" that makes up the teeth, the study notes.
The researchers say the design of limpet teeth could be used as a model to make even stronger synthetic materials.