Snake Catcher Removes Five Pythons From Attic, Tells Residents There's Probably Still More Up There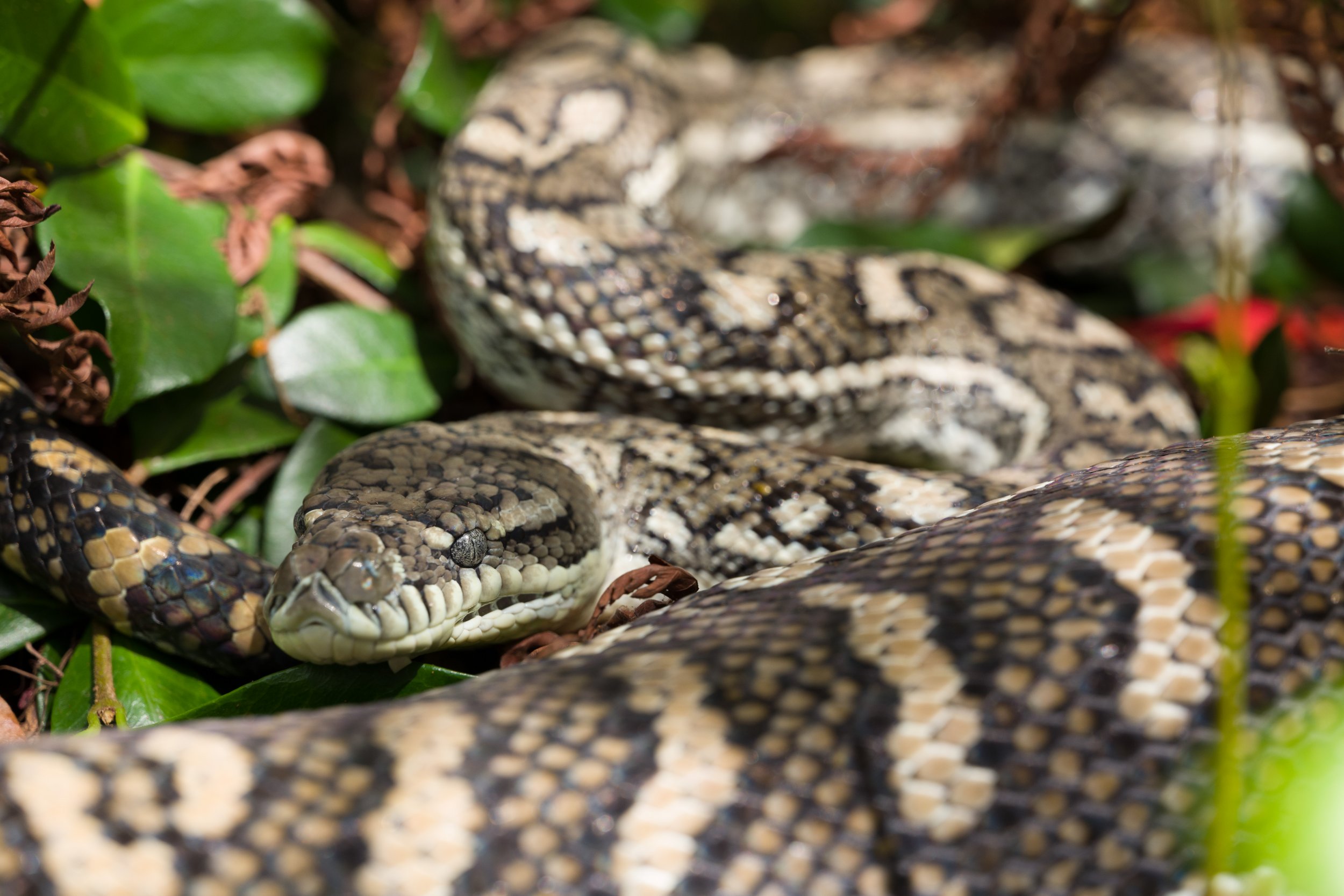 An Australian snake catcher has managed to remove five snakes from one property's attic, but warns there could be more.
Tony Harrison runs Gold Coast and Brisbane Snake Catchers on Australia's east coast with his wife Brooke. Despite the obvious safety hazard, Harrison has been in the job 24 years. Earlier this week, he was called to remove five carpet pythons from a house in Bilinga (roughly 15 miles south of the Gold Coast.)
After an hour-long-session, Harrison managed to remove five snakes—one of them almost six-foot-long. Unfortunately for the residents, Harrison does not believe he got them all. "In this case, we were lucky all five of those were out," he told the Gold Coast Bulletin. "I still reckon there would be more snakes up there we couldn't see. Often they get into wall cavities, or places you can't see or get to."
The homeowners were alerted to the snakes when they heard sounds coming from above. Harrison escaped unscathed, however. "One of them grabbed me by the finger. But he didn't give me a good bit. Those particular pythons have small teeth of probably 6 millimeters (0.24 inches) long. He only had about five or six teeth so I was just left with a couple of holes in my finger."
The next day, he discovered one of the teeth was still in his finger. "A bearded dragon rubbed against my finger and I could feel a tooth still in there," Harrison said. "So I had to pick it out."
The Gold Coast and Brisbane Snake Catchers Facebook page uploaded a video of the couple's work, showing them finding skins and snake feces. (Warning: it includes some inappropriate language)
Earlier this week, an 82-year-old British woman found a three-foot-long African brown snake in her oven. She was about to cook oven fries for herself and her husband when she opened the door and found the reptile. She quickly called the Royal Society for the Prevention of Cruelty to Animals (RSPCA). "When I opened the door and saw it, I got the shock of my life," she said, according to the RSPCA.
"I have recently had a cataract operation and was wondering if my eyes were deceiving me—but my husband saw it too. I gave the RSPCA inspector a big hug and a cup of tea afterwards, but I went off the idea of oven [fries] so sent my husband to the fish and chip shop instead."