Python Drops Onto Airport Runway After Stowing Away in Undercarriage of Plane, Is Killed by Security Officers
A snake managed to stow away in the undercarriage of a plane that arrived at an airport in New Zealand and then drop onto the tarmac, it has been reported.
The python had entered the country on a plane flying across the Tasman Sea from Brisbane on Australia's Gold Coast to Queenstown, a tourist hub in New Zealand's South Island.
The python fell onto the runway when the plane landed at around 3 p.m. on Sunday, December 15. It managed to slither away but it was spotted by the pilot of the next flight who raised the alert, according to Stuff.co.nz.
In a statement, Airways NZ said the airport's tower controllers were informed of the "foreign object" on the runway.
"Following standard procedure they requested the assistance of airport fire and rescue services, who cleared the object," the statement said, according to the New Zealand Herald.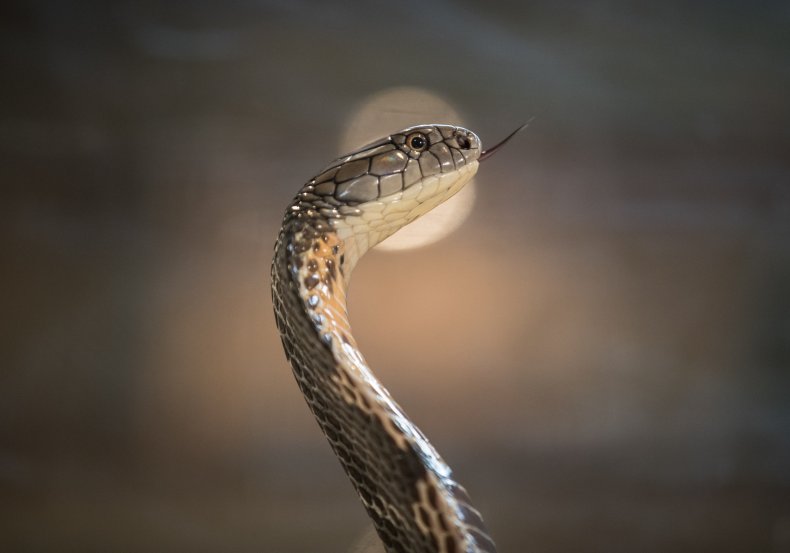 A Biosecurity New Zealand spokesperson said its officers were called in to check the snake, which appeared to be still alive. They believed the snake had been lodged in the aircraft's undercarriage.
"Our officers carefully checked the aircraft to confirm it was a single hitchhiker," the spokesperson said, according to Stuff.co.nz. "The snake appeared to still be alive when it was retrieved by our officers. The officers did not decapitate the snake but it was humanely euthanized."
Newsweek has contacted Biosecurity NZ and Airways New Zealand for further comment.
New Zealand is home to a number of species of lizards, but is one of the few islands in the world that has no snakes, making them a particular threat to wildlife, according to Animals.mom.
There are extremely tight biosecurity restrictions at airports in New Zealand, whose isolation can make it vulnerable to pests.
Border officers carefully check passengers from international flights to ensure they don't bring any unwanted organisms into the country that pose a threat to indigenous species.
The incident in Queenstown was far less alarming than what happened to Moira Boxall who found a snake curled up inside a shoe in her suitcase back in February.
The reptile had managed to smuggle itself onto a 9,000-mile flight from Queensland, Australia, to Glasgow, Scotland, and had started shedding its skin, according to Sky News.
In July, a 20-year-old man from Virginia discovered a snake had stowed away in his bag on a flight from Florida to Hawaii, reported KGMB-TV.
He found the non-venomous black racer snake when he arrived at his holiday accommodation in Maui.