Snakes Are Invading This Apartment, Home to a Terrified Family of Four
A Mississippi family of four is living a literal nightmare as snakes have been infiltrating their apartment for the last few days. Kimberly Acron explained she and her three children have found upwards of six snakes, and there's no explanation for where they're coming from or what they want.
"You just never know, we may die. A snake could get in the bed at night and could kill us. I've never had to interact with a snake so I don't know what a snake is capable of and I don't want to," Acron told Memphis Fox 13.
Apparently, Acron has been assured that the snakes are non-venomous, but that doesn't make the situation much more comfortable. "Me getting in the tub with a snake, I got in the tub and stepped on the snake and fell out of the tub. That was the final straw," she said.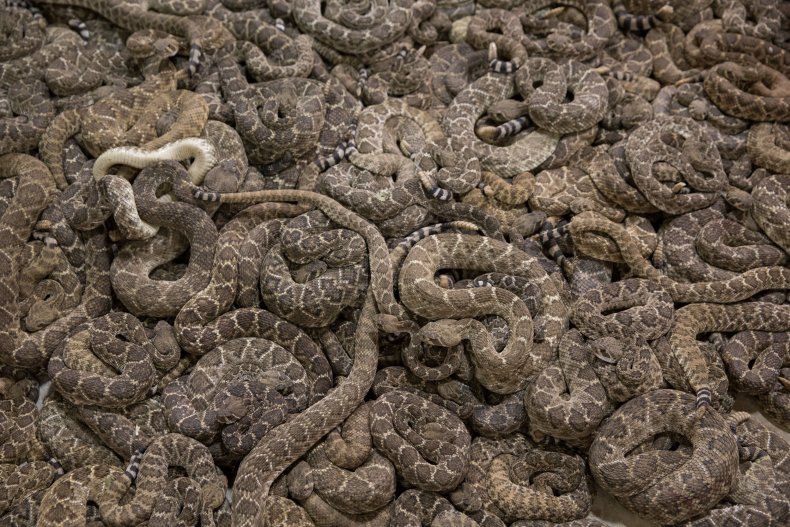 The snakes have been spotted around the apartment and Acron revealed she has avoided any intense interactions with the reptiles, except for the terrifying tub encounter. Her son was bitten by one of the snakes found in their bathroom, though, and the family worked together to trap another intruder in the kitchen.
Non-venomous rat snakes are expected to be the culprits, and while they're not potentially harmful to humans, they're still unpleasant. An exterminator claimed the rat snakes likely found their way into the building while hunting for rats, as rat droppings were found on the premises. It turns out, Acron's apartment building may have a rat problem, too, and the snakes are running population control.
It seemed like the family had a simple ask. Acron requested the apartment complex Rocky Creek apartments in Southhaven relocate the family to a hotel until the snake issue has been fixed. "We are not okay with staying here and it seems the apartments are giving us the runaround. No one wants to answer questions," Acron said.
The apartment complex gave a different story. In an email to Fox 13, James M. Ringel, CPM said the family declined to be reimbursed for a hotel stay and moved from the property to temporarily reside with family members. They also revealed Acron and children will be invited to change apartments next week when a new three-bedroom option becomes available.
Ringel denied there ever being a snake infestation on the property, or in the Acron's specific building.