Snakes, Lizards and Iguanas Found Inside Mezcal Bottles, Mexican Authorities Say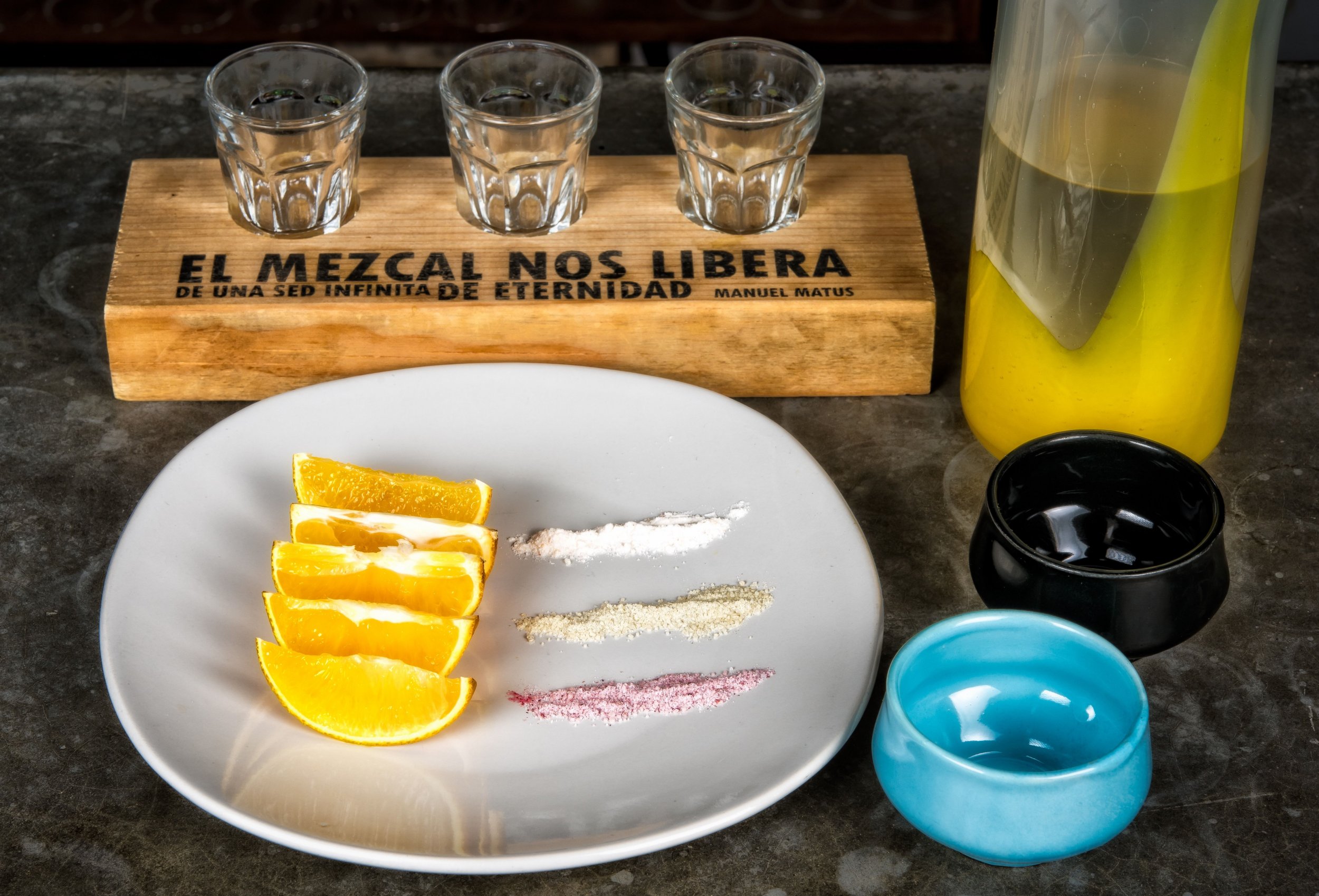 Typically, bottles of mezcal come with a worm as evidence of the spirits' potency and authenticity. Recently, Mexican environmental inspectors found bottles that contained whole snakes and reptiles at a market in the state of Oaxaca.
Mexico's federal office for environmental protection announced Tuesday that it seized 15 bottles with four types of lizards, two iguanas and three tarantulas, local media reported. Other species included a blood snake, yellowbelly snake, a whip snake and a ridge head snake, according to the Associated Press. The bottles were filled with artisanal agave mezcal that was apparently meant to be drunk as part of a bet, the news service added.
The owners of the market's establishment could not verify the origin of the bottles, local reports found. Mexican authorities have reinforced inspection and surveillance that would prevent the sale of wildlife, which is strictly prohibited even if it's pickled.
In recent months, contaminated alcohol has become a health hazard in Mexico. In August 2017, nearly 10,000 gallons of tainted booze was confiscated from a company that was supplying tourist spots such as Playa del Carmen and Cancun. Government officials added that the unnamed manufacturer had "bad practices," according to the Milwaukee Journal-Sentinel.
Last summer, the State Department warned Americans travelling to Mexico to be mindful of "allegations that consumption of tainted or substandard alcohol has resulted in illness or blacking out."
In response to the department's report, Mexico's Secretary of Tourism Enrique de la Madrid Cordero said that "there is no evidence about tainted alcohol," and added that "the cases that I have seen, where I have medical evidence, gives the evidence that the amount of alcohol that was drunk was excessive." During an interview with CNBC in November, he explained the difference between tainted and illegal alcohol. "Illegal, in Mexico, is alcohol that is not [being taxed]," Cordero said. Although it is illegal, the official stressed that such alcohol is "good alcohol" that is not tainted, according to the news channel.
In February, Wisconsin Democratic Senator Tammy Baldwin urged the State Department to investigate the deaths and injuries of U.S. tourists in Mexico, citing concerns about reports of tainted alcohol served there. The senator said that approximately 140 Americans have been allegedly involved in illicit alcohol incidents.
"The State Department must do more to protect and assist our citizens when abroad," Baldwin said, adding that the department only provides "limited guidance" to American victims of low-quality alcohol, ABC News reported.