Amazon and Walmart Accept SNAP Benefits, Who is Eligible for Pandemic EBT?
Certain recipients of the Supplemental Nutrition Assistance Program (SNAP) can now use their benefits to purchase items from Walmart and Amazon online as well as receive additional assistance during the novel coronavirus outbreak.
According to the SNAP website, people who have signed up for SNAP Online Purchasing can buy items from the retail giants as long as they fall within the remittance guidelines of the program such as fruits, vegetables, seeds and plants. Many States have also been approved for the Pandemic Electronic Benefits Transfer (EBT) to provide benefits to families whose children had free or reduced-price meals at school under the Richard B. Russell National School Lunch Act.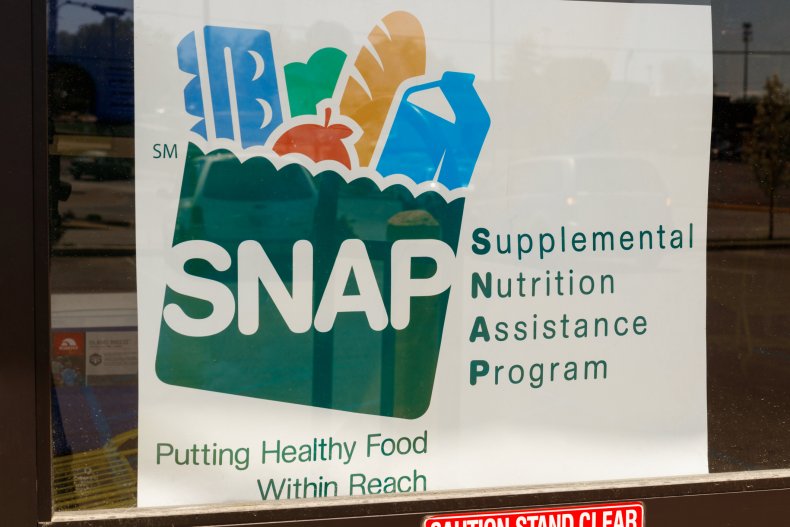 According to the federal government website, the Families First Coronavirus Response Act of 2020, signed by President Donald Trump, enables the Secretary of Agriculture the authority to approve state agency plans for temporary emergency benefits. State agencies can submit plans when schools are closed for at least five consecutive days during a public health emergency designation during which the school would otherwise be in session.
Which States Can Use SNAP at Amazon and Walmart?
The following States are part of the online program that allows people to buy from the retail giants:
Alabama (as well as Wright's Markets, Inc.)
California
Florida
Iowa
Kentucky
Nebraska
New York (as well as ShopRite)
Oregon
Washington
To find out whether you are eligible for SNAPS, contact your local state agency for more information.
What Can I Buy With SNAP?
Only certain products can be bought with SNAP. These are:
Fruits and vegetables
Meat, poultry, and fish
Dairy products
Breads and cereals
Other foods such as snack foods and non-alcoholic beverages
Seeds and plants, which produce food for the household to eat
Households cannot use SNAP benefits to buy:
Beer, wine, liquor, cigarettes, or tobacco
Vitamins, medicines, and supplements—if an item has a Supplement Facts label, it is considered a supplement and is not eligible for SNAP purchase
Live animals (except shellfish, fish removed from water, and animals slaughtered prior to pick-up from the store)
Prepared Foods fit for immediate consumption
Hot foods
Any nonfood items such as:

Pet foods
Cleaning supplies, paper products, and other household supplies.
Hygiene items, cosmetics
Am I Entitled to Pandemic EBT?
Residents living in the following states and are eligible for free or reduced-price meals at school under the Richard B. Russell National School Lunch Act can claim Pandemic EBT:
Alabama
Arizona
California
Illinois
Kansas
Maryland
Massachusetts
Michigan
New Mexico
North Carolina
Rhode Island
Virginia
Each local state agency will send out a Pandemic EBT card to families who are eligible. If you do not receive one, contact your state agency. Some states have requested more flexibility during the coronavirus outbreak, which is detailed on the dedicated website.