Snapchat Ad Asking 'Would You Rather Slap Rihanna or Punch Chris Brown' Sparks Outrage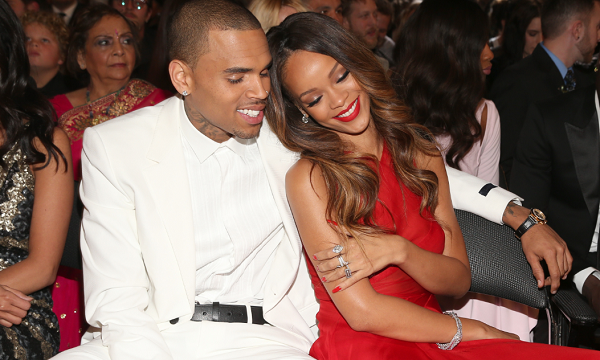 On Monday, Snapchat apologized for an ad that asked users if they would rather "slap Rihanna or punch Chris Brown." The social media app was alerted to the ad, which references Brown's highly publicized 2009 assault of Rihanna, after users flooded Twitter with screenshots of the "game."
Users blasted the social media app for letting such an irresponsible ad slip through the company's review process. Even Chelsea Clinton fired shots, writing on Twitter it was "awful that any company would approve this."
In a statement to Mashable on Monday, a Snapchat spokesperson explained that the ad had been removed: "The ad was reviewed and approved in error, as it violates our advertising guidelines. We immediately removed it last weekend, once we became aware. We are sorry that this happened."
According to Snapchat's terms and conditions, advertisers and users are prohibited from posting any content "depicting excessive violence, including the harming of animals" along with ads that are "shocking, sensational, or disrespectful" or "demeans, degrades, or shows hate toward a particular race, gender, culture, country, belief, or toward any member of a protected class."
Back in February 2009, Rihanna and Brown—a couple at the time—got into an argument that evolved into a physical altercation after leaving Clive Davis' annual Grammys party. Rihanna suffered visible facial injuries, including a busted lip, from the assault.
Brown was charged with felony assault and making criminal threats. Initially, he pleaded not guilty to one count of assault and one count of making criminal threats. But on June 22, 2009, the Heartbreak on a Full Moon singer accepted a plea deal of five years of probation, community service and domestic violence counseling.