Why Won't My Snapchat Send? Users Reporting Errors Sending Messages
On Monday, Snapchat users reported they were unable to send messages through the social media application.
Snapchat enables users to send and receive photos that disappear after they're opened, as well as send and receive text messages to and from other users. At 11:30 a.m. EDT, Down Detector, a website that monitors outages, had more than 16,000 reports of issues with Snapchat.
Some users claimed they couldn't send or receive messages, but others said that they were able to receive them without any problems but couldn't send anything to other users.
As of the time of this article's publication, Snapchat Support hadn't mentioned anything about the possible problem on Twitter. However, several users used the social media site to air their grievances about being unable to properly use the messaging feature.
Several people complained that the possible outage was a hindrance on their love lives:
Others took the moment to complain not only about the current problem they were experiencing but an overall trend they saw with the social media page.
Evan Spiegel co-founded Snapchat in 2011 with Bobby Murphy. The two first worked together on a website titled Future Freshman, which Spiegel wrote in a blog post they thought would revolutionize how students applied to college. It ended up not being the technological powerhouse they hoped it would be but the time working together led to the creation of Snapchat.
With multiple options to create better-looking photos, Spiegel wrote that they wanted to do "something different" and create a place where people could share awkward selfies and "funny photos."
Over the years, the app has grown from solely being photo sharing to giving people the option to send text messages, apply custom filters and locate their friends on a map. From the start of 2019 until July, Forbes reported Snap's stock rose more than 160 percent and Spiegel and Murphy's personal fortunes rose to about $3.7 billion each.
"We are so excited about our opportunity to reinvent the camera and achieve our vision of overlaying computing on the world, and our rapidly improving business results will allow us to move faster to better serve our community in the future," Spiegel told Forbes in July.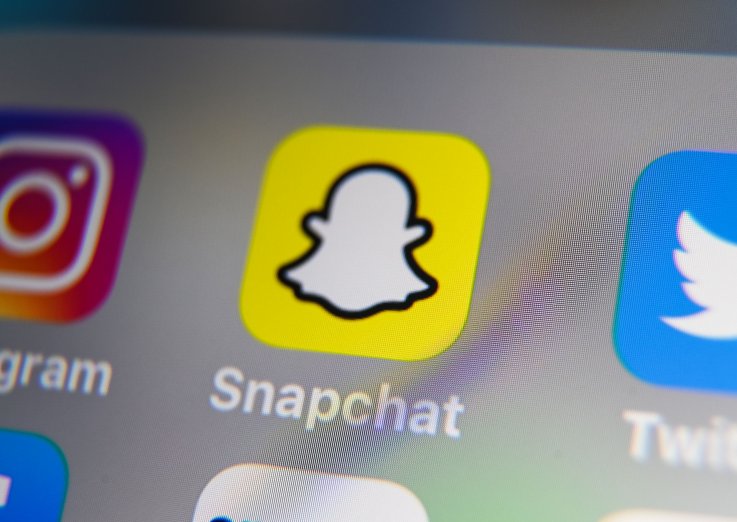 During a July call, Spiegel told Forbes that Snapchat was more popular than Facebook and Instagram among users who were between 13 and 34 years old and lived in the United States. As of July, the platform had 203 million daily users.
This is a developing story and will be updated as more information becomes available.
Why Won't My Snapchat Send? Users Reporting Errors Sending Messages | U.S.