Snapchat Egg Hunt 2019: How to Play and Where to Collect Golden Easter Eggs
The Snapchat Egg Hunt of 2019 is here! Below we've got everything you need to know to get started including how to play and where to find golden eggs.
The Snapchat Easter Egg Hunt returns to Snapchat this weekend. The augmented reality game is similar to the game Pokémon Go and allowed users to walk around the Snapchat Map and collect Easter eggs. Last year there were more than a million eggs hidden in the map for users to collect.
"The hunt is on—collect as many eggs as you can through April 21st. Just tap a nearby egg on the Map to add it to your basket. Remember: play safe, keep an eye on your surroundings, no trespassing, and have fun!" said a notice that appeared in user's apps.
Users can either share their location in the map by keeping their location public or in ghost mode that doesn't show their location to other users at all. This means all users can play whether or not they want their friends to know or be able to see their location.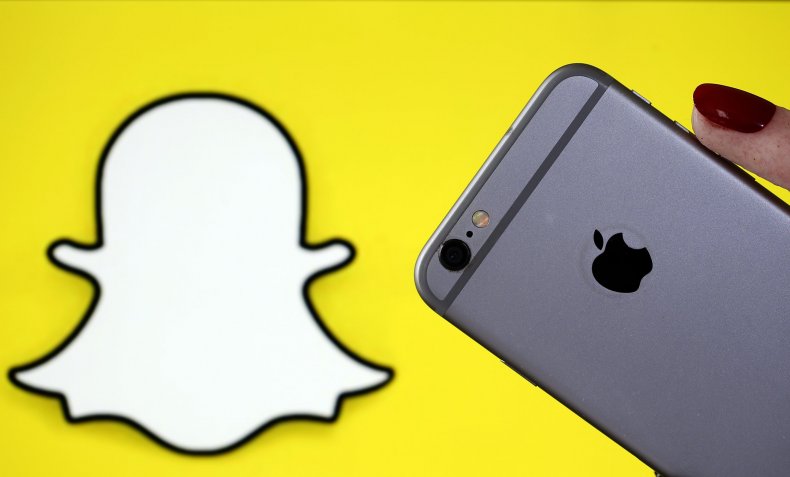 Snapchat Egg Hunt 2019: How To Play
Users should open up their Snapchat app and then go to the Snap Map in the app. They can access the map by opening up the camera screen and then swiping down. Once they open it up they'll be able to see their friends and stories in the map as well. They'll also see the eggs in the app in all different colors.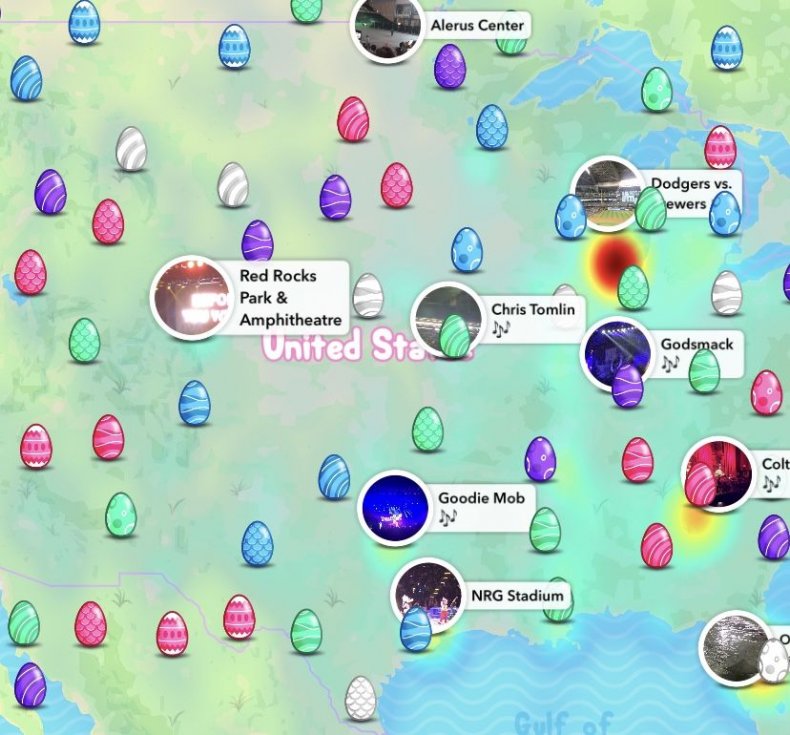 Each Easter egg is worth one point while the Golden Eggs are worth five. Snapchat users can play against their friends, and check a global leaderboard, to see who is in the lead with the most points.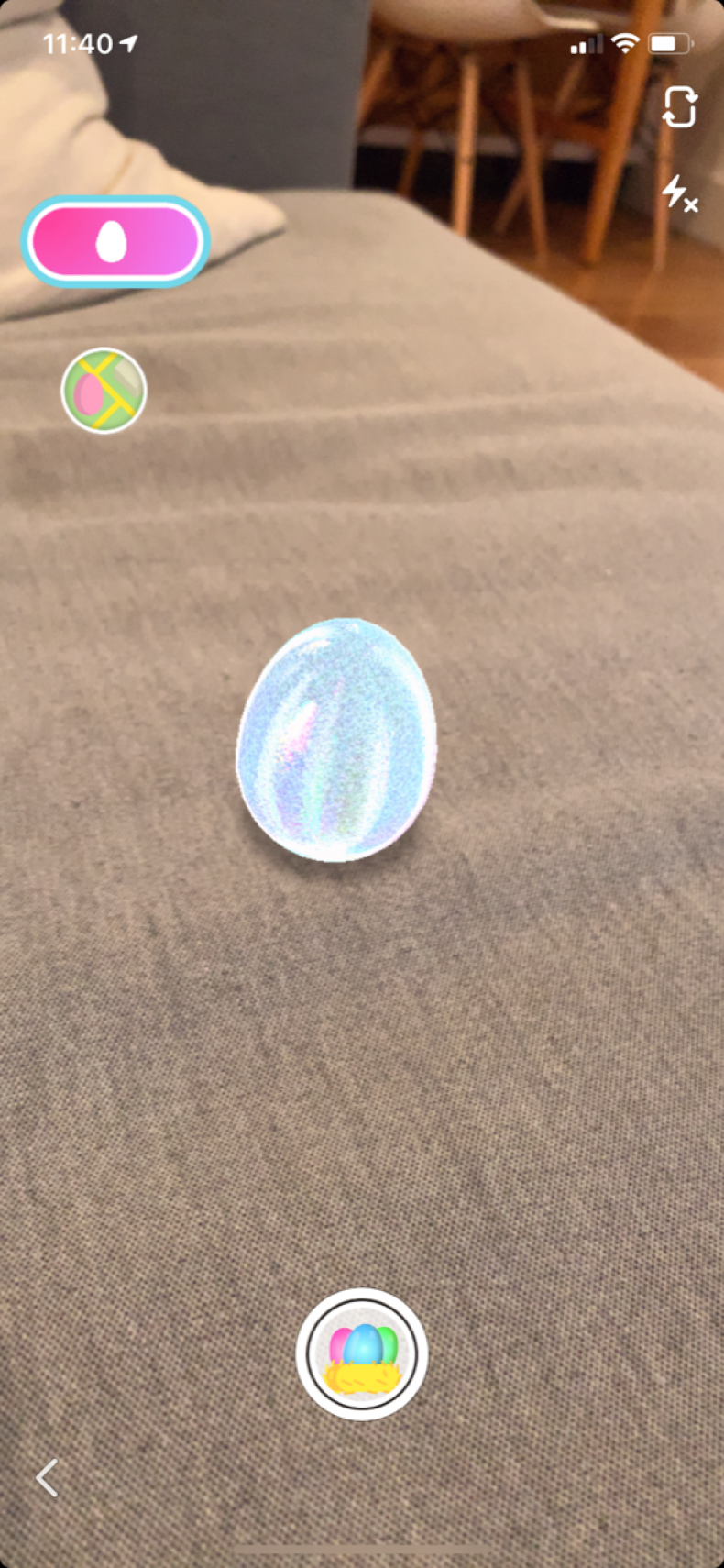 Snapchat Egg Hunt 2019: How To Capture Golden Eggs
When you come upon an egg during the Snapchat Egg Hunt, golden or otherwise, you use the rear-facing camera to capture them. The Easter eggs are all in public spaces so anyone can go to collect them. And if your friend grabs a golden egg don't worry! The eggs don't disappear once collected so you can catch up. You can find Golden Eggs in Snapchat by looking for them hidden in small bundles of colored eggs on the map, like this one in Washington Square Park in NYC: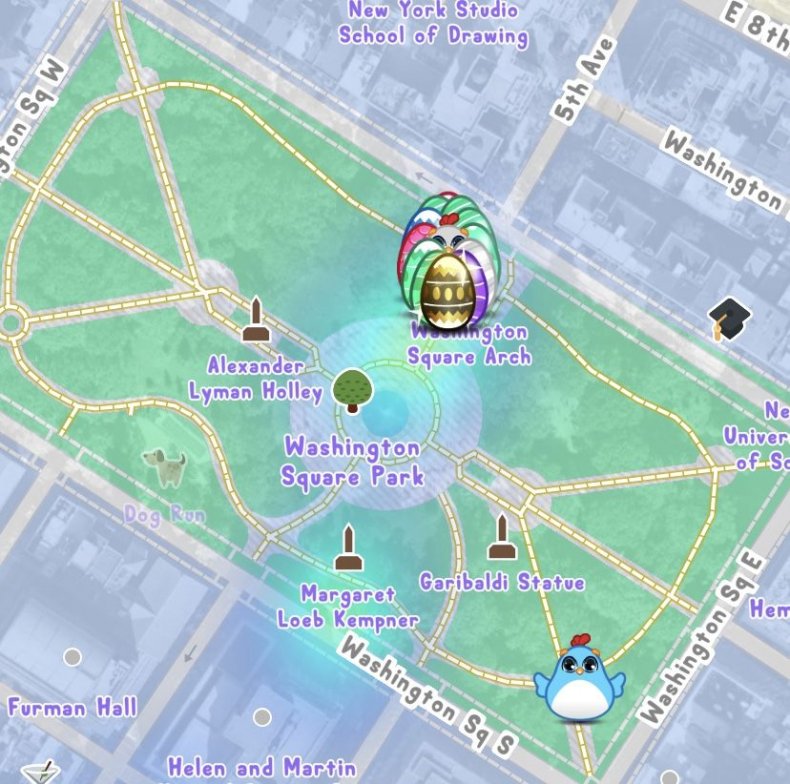 Sometimes, Golden Eggs can even be spotted standing alone, like this one by Radio City Music Hall: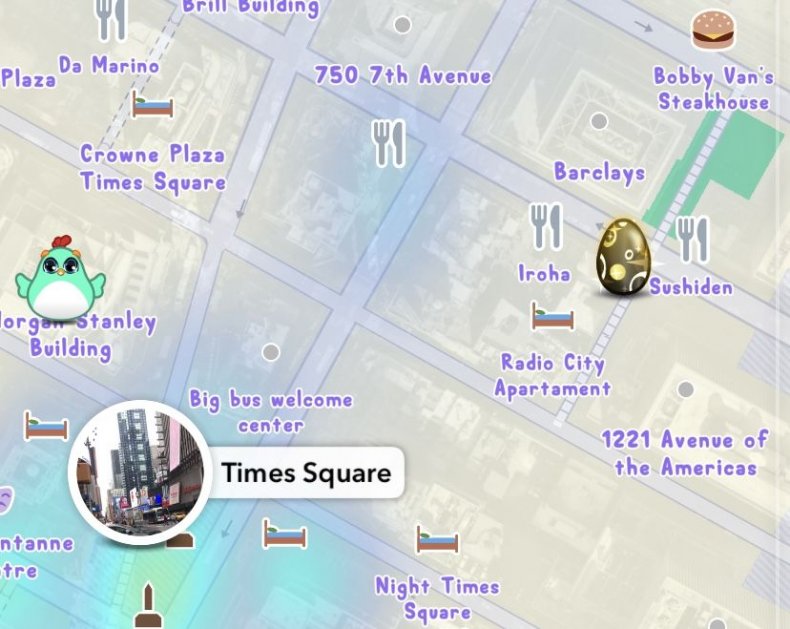 Snachat users were excited about the 2019 Egg Hunt when it was announced Friday, and many began playing it immediately. There are lots of tweets about the game, and users are sharing photos of their maps as well. Some said that the game was taking up a lot of their time. Another user called the new game, "So cute." Another Snapchat user said it was their favorite time of the year because the game was added to the app.