How To Open, Find Snap Maps: Guide To Using Snapchat Feature
For those hoping to join in on Snapchat's virtual Easter egg hunt, but can't quite figure out how to get started, here's a guide to open and find Snap Map.
There's a few different ways to locate the feature once the app is open. Perhaps the easiest way to get to the Map is by tapping on the magnifying glass located at the top of the screen, to the left of the word "Search." Then, simply tap on the Map and you can start searching for the more than 1 million eggs hidden throughout the U.S. and Canada.
Another way to locate the Map is by using a pinching motion on the app's Camera screen. Once you do so, you'll be immediately taken to the feature without any further steps required. Confused about "pinching" your screen? Check out the video below for a demonstration on how move your fingers to successfully access the Map.
Users can also view the Map on your desktop here. However, you won't be able to participate in the "Great Snapchat Egg Hunt!" that way.
Snap Map launched in June 2017. It serves as a tool for users to see what's going on both locally and around the world.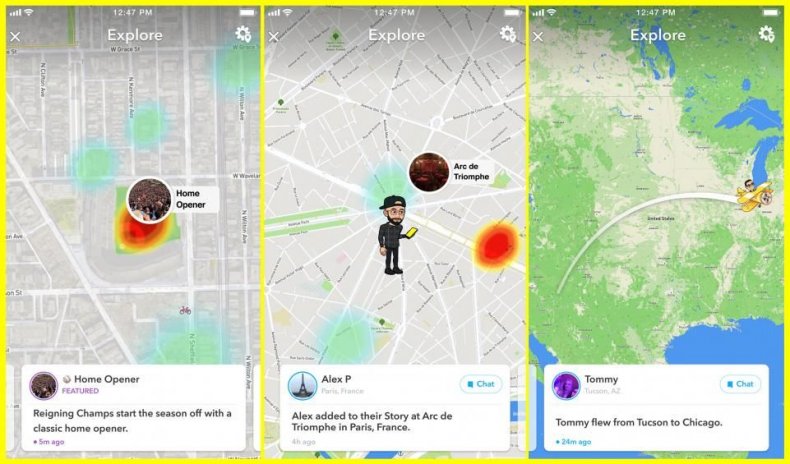 "On Snap Map, you can view Snaps submitted to Our Story from all across the world — including sporting events, celebrations, breaking news, and more. You and your friends can also share your locations with one another, and see what's going on around you," the company's website states.
The feature allows you to expose your location information; however, you can turn it off if you'd like; here's how.