Is Snapchat Over? Chrissy Teigen Removes App After Rihanna Scandal
On Saturday, model Chrissy Teigen announced her intentions to part ways with Snapchat after an ad asked users whether they would "slap Rihanna" or "punch Chris Brown." And it might have had a direct effect on Snap Inc.'s revenue.
Teigen, 32, reclaimed her throne on Twitter to confirm her decision to her nearly 10 million followers. "I stopped using snap," Teigen wrote. "The update, the constant complaints of people not being able to find me, plus the Rihanna poll...no bueno."
On March 15, pop singer Rihanna called out Snapchat after its controversial ad appeared to make light of individuals who've suffered from domestic violence (DV). "I'd love to call it ignorance, but I know you ain't that dumb," she wrote on her Instagram story. "You spent money to animate something that would intentionally bring shame to DV victims and made a joke of it!"
Rihanna's statement likely had a negative effect on the ephemeral picture and video app, with Snap Inc.'s stock dipping almost 4 percent and losing nearly $800 million on March 15, CNN reported. Teigen's comments might have had a similar influence. Snap Inc.'s stock fell by 1.5 percent during trading Monday, according to Variety.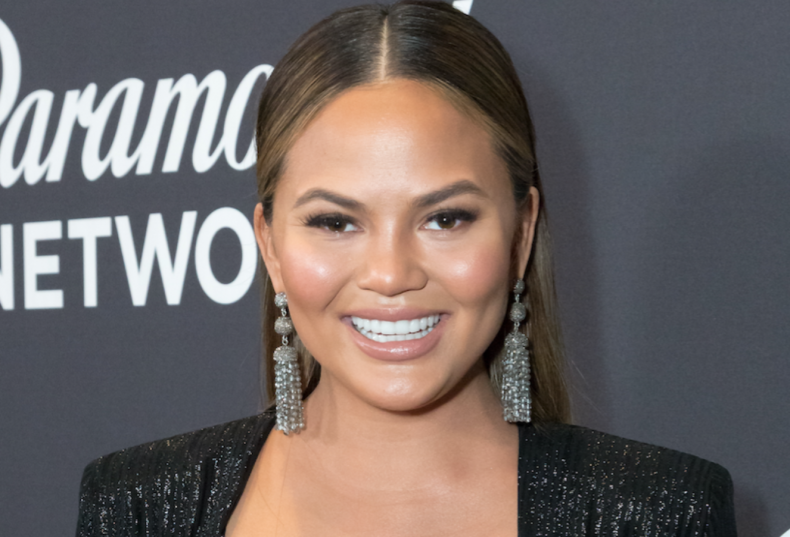 Representatives for Teigen and Snap Inc. did not immediately return Newsweek's request for comment. However, in February, the Lip Sync Battle co-host weighed in on the app's much-hated update.
"I'm seeing this same comment so often. I liked that you guys felt like we were friends," she wrote via Twitter. "I'm sad it doesn't feel like that anymore. How many people have to hate an update for it to be reconsidered?"
Teigen and Rihanna aren't alone. In February, Snap Inc. reportedly lost $1.3 billion after reality star Kylie Jenner made comments following its controversial update via Twitter. "Sooo does anyone else not open Snapchat anymore? Or is it just me," Jenner wrote. "Ugh, this is so sad."
Widespread dissatisfaction with Snapchat's update elicited a Change.org petition that called for the tech company to remove it. So far, the petition has received support from 1.2 million people, close to its 1.5 million signature goal.
"Many users have found that it has not made the app easier to use, but has in fact made many features more difficult," wrote petition creator Nic Rumsey. "There is a general level of annoyance among users and many have decided to use a VPN app, or are using other risky apps or steps, to go back to the old Snapchat."