Snapchat Stock Price Crashes After Earnings Call, Low Growth Revealed
The social media company that started as a simple platform for users to send disappearing photos to one another has gone through some drastic changes since its creation in 2011. Users can now send videos, check the news and integrate augmented reality into their photos—but the new features aren't getting Snapchat the growth it needs.
In an earnings call Tuesday, the company announced that it had the lowest user growth since it started, according to data from Statista. The number of daily average users on the app grew from 166 million in Q1 of 2017 to 191 million a year later, a 15 percent increase—and since Q4 of 2017, the number of daily average users increased from 187 million, a two percent increase, according to a release from Snap.
You will find more infographics at Statista
The company has been on the receiving end of a strong backlash since the introduction of a redesign to the entire app for users on all platforms. The redesign was meant to create a separation between personal content on the app and publisher content in the app.
Users have called for the company to revert the design and bring back the older, easier to use version of the app. Kylie Jenner called out the app on Twitter and said she doesn't even open it anymore, calling it "so sad." Snapchat's support Twitter account responded and asked the social media and reality star to "Give it a chance - it may take some getting used to, but we think it's a much better experience."
"A change this big to existing behavior comes with some disruption, especially given the high frequency of daily engagement of our community," Snap CEO Evan Spiegel said during the Q1 earnings call Tuesday. "We are already starting to see early signs of stabilization among out iOs users as people get used to the changes but still have a lot of work to do to optimize the new design especially for our Android users."
In addition to backlash over the redesign, the company is competing with Instagram. The Facebook-owned company added stories and the ability to send disappearing photos and videos, mimicking the Snapchat platform. Instagram announced in April 2017 that it had 700 million users.
​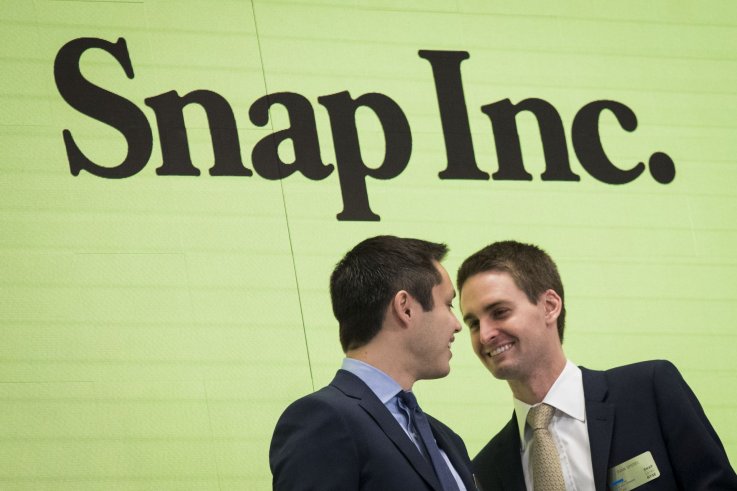 Snapchat Stock Price Crashes After Earnings Call, Low Growth Revealed | Tech & Science