Is Snapchat Fixed? App Redesign Rolling Out Now for iOS, but What Is Changing and How to Get the New Updates?
Snapchat is rolling out a redesign to the "majority" of iOS users after being hit with a major backlash for changing some key features.
The app will now put snaps and chats back into chronological order—instead of sorting content by popularity—and Stories will move back to the right-hand side of the application, according to The Verge. A separate "subscriptions" feed has been added to let users search through publishers', content creators' and news channels' Stories. It remains to be seen if its users—and celebrities—will be satisfied.
In February, when reality TV star Kylie Jenner tweeted that she no longer used the picture-sharing application, she reportedly knocked $1.3bn from its stock market value. The same month, a petition was launched under the title "Remove the new Snapchat Update," calling for Snapchat to scrap the changes it first started to implement in November last year. That petition, started in the U.K., grew to more than 1.2 million signatures: too big to ignore.
"With the release of the new Snapchat update, many users have found that it has not made the app easier to use, but has in fact made many features more difficult," wrote organizer Nic Rumsey. In its official response, the company conceded that the updates had "felt uncomfortable for many," but ultimately declined to promise a roll-back of the new look.
And the changes, on paper, appeared noble. The app would use algorithms to judge how content was sorted, and separate branded content from friends' content. But at least a million users were not amused, hating that snaps and stories were placed on the same page, the layout appeared to be more confusing and sponsored content became more prominent.
Snap CEO Evan Spiegel said in the firm's Q1 financial earnings call that the design change was driven by the "fundamental belief that separating friends from professional content creators is important to both our mission and the long-term growth of our business." He indicated that opinion was calming but admitted there was more work to be done. Shares in the firm fell sharply after the quarterly results were below analyst expectations. It posted revenue of $230.7 million, while analysts expected $243.55 million, Business Insider said.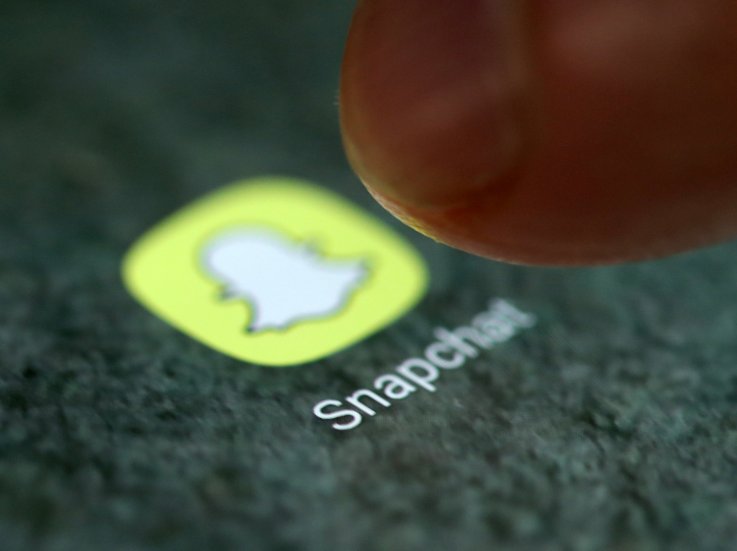 "We are now focused on optimizing the redesign based on our ongoing experimentation and learning," he said, explaining the changes. "For example, when we separated friends' Stories from creator Stories, we also moved them to the left side of the camera and merged them into the Chat feed. We learned that combining watching Stories and communicating with friends into the same place made it harder to optimize for both competing behaviors.
Spiegel added: "We are currently rolling out an update to address this by sorting communication by recency and moving Stories from friends to the right side of the application, while maintaining the structural changes we have made around separating friends from creators and sorting friends' Stories by relationships. The redesign created a lot of new opportunities, and we look forward to continuing our efforts to refine and improve Snapchat."
There is still no word on when any updates for the app will start rolling out for Android users. Snapchat press representatives did not respond to a request for comment.
Is Snapchat Fixed? App Redesign Rolling Out Now for iOS, but What Is Changing and How to Get the New Updates? | Tech & Science