Snapchat Spectacles 2, Two New Designs for Photo Snapping Glasses Introduced
Snap Inc., the camera company and creator of the social media platform Snapchat released two new designs of its signature Spectacles sunglasses Wednesday. The newly-designed glasses feature an all-black design and new polarized lenses.
The company released Snap Spectacles in 2016, and an updated version of the glasses became available in the spring of this year. The updated version of the glasses released earlier this year, called the Spectacles 2, are water resistant, have smaller frames and better camera and microphone quality. New colors were also introduced with that updated version of the spectacles in April.
Wednesday, Snap announced that in addition to the Original Spectacles 2, there are two new versions of the Spectacles 2, one design is called Nico and the other is called Veronica. Both can take up to 70 videos or hundreds of photos, according to Snap.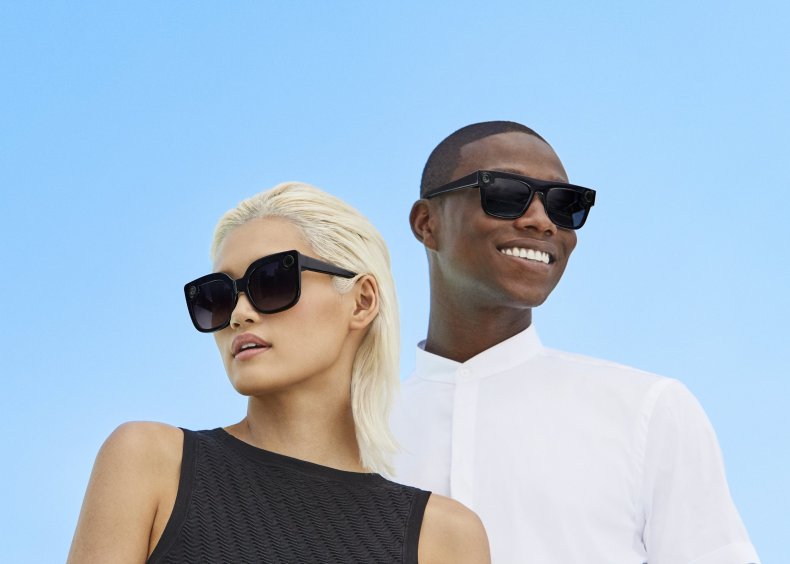 The newer glasses look like regular sunglasses you'd find in any clothing or department store. But the new Nico and Veronicas also come with a higher price tag. While the Originals are priced at $149.99, the new glasses are priced at $199.99 and are only available in black instead of a variety of colors like the Originals.
The glasses each come with a protective case, a charging cord and a cloth to clean the lenses. The Originals come with a charging case as well.
In addition to changes to the design of the hardware of the glasses, Snap made changes to the software of the product as well. Now users can export all of the snaps they take on their Spectacles to their camera roll and they can format the videos and photos so that they're square or widescreen instead of circular. The snaps also autosave, which makes it easier for users to keep their 10 or 30-second videos as well as any photos they capture with the glasses.
Snap is also planning to add a feature that makes it easier for those using Spectacles to put the photos and videos they capture into their story highlights.
Where to Buy?
A limited number of the new glasses were made available in the United States along with other countries like Canada, Great Britain, France and others on Wednesday at Spectacles.com. In the coming months, the glasses will also be available for purchase in Nordstrom and Neiman Marcus stories in the United States, according to Snap.
​​