Those familiar with the photo-sharing app Snapchat know that their Snapstreaks in the app can be triumphs. The streaks indicate how many days in a row two users have continually sent Snapchats to one another.
For some users, their streaks are a huge accomplishment and signify the seriousness of their friendships through the app. Some people even have streaks that are hundreds of days long.
Keeping a streak, however, is a bit more complicated than simply sending a Snapchat to a friend once a day. There are some rules around the streaks that users hoping to hold onto theirs should be aware of.
The first time any indication of a streak appears, a flame symbol will show up next to a friends name. This flame emoji indicates that two friends have sent one another an actual Snapchat once every 24 hours, at least, for three days in a row.
The number next to the flame emoji indicates the number of days in a row the streak has lasted. It's key that users actually send one another a snap to keep the streak going. Simply sending a message in the chat will not keep a streak alive, only an actual photo or video Snapchat can keep the streak going, according to Snapchat.
Users have a 24-hour window to send and open the Snapchats. That window isn't necessarily from midnight to midnight—it's 24 hours from when the first Snapchat in the streak was sent and so on. So if the Snapchat that kicks off the streak was sent at 2 p.m. one day, the users have until 24 hours later to return it to keep the streak.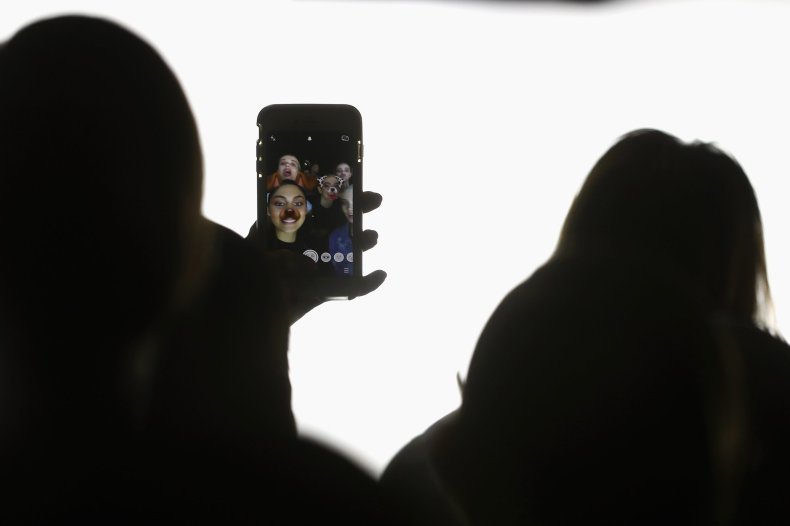 Snapchat does give a warning to those who are about to lose their streak. When a user is close to losing their streak, a little hourglass emoji will appear next to the friend's name and their streak to indicate that Snapchats must be exchanged for the streak to continue, according to Snapchat.
Snapchat users should also keep in mind that if they send a Snapchat to a group of people, that Snapchat won't count toward their streaks with any of the other users in that group. There are other snaps that don't count either, like those sent from "memories" or those sent with Snapchat Spectacles.
If users do follow all of the rules for streaks and still lose their streak in the app, they can file a complaint to get it back. Snapchat has an option on its support website solely for those who have lost their streaks. Users should go to the Snapchat Support website and select "My Snapstreaks disappeared" and then file a report with Snapchat.