Snapping Turtle That Was Fed Live Puppy in Front of Students Is Euthanized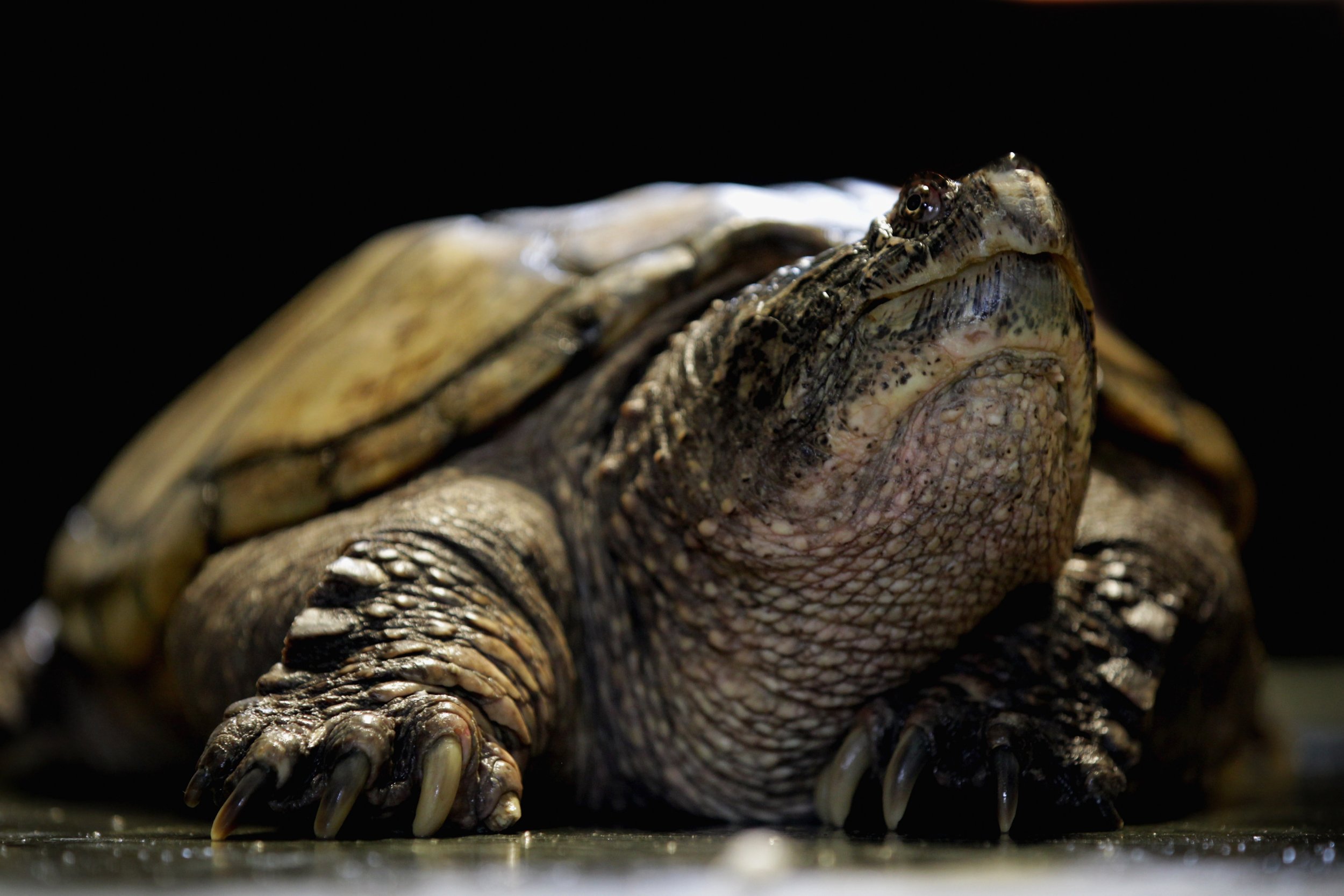 A snapping turtle which was reportedly fed a puppy by an Idaho teacher in front of his students has been euthanized.
The Idaho Department of Agriculture (ISDA) confirmed they have put down the snapping turtle seized from Robert Crosland, a science teacher at Preston Junior High School, as it is an invasive species in Idaho and requires a permit, reports East Idaho News.
"The public is urged to avoid propagating invasive species or from bringing them into Idaho from other states and countries," the ISDA said in a statement. "Anyone in possession of an invasive species is urged to contact the ISDA. A permit application can be reviewed and a number of factors are taken into consideration before a permit may be issued."
Crosland is currently being investigated over claims he fed a puppy to the snapping turtle after school hours and in front of his students. He has not been charged or cited for any crime, nor has he been dismissed from his position at the school.
In the wake of the investigation, some of his students claimed Crosland had also fed animals such as guinea pigs to snakes in the past.
Preston School District 201 Superintendent Marc Gee confirmed the administration had become aware of "a regrettable circumstance involving some of the biological specimens" on March 7.
"The event occurred well after students had been dismissed and was not a part of any school-directed program," Gee added: "We emphasize that at no time was the safety of students or staff compromised."
Several online petitions urging Crosland be fired for feeding the puppy (believed to have been gravely ill) to the turtle have attracted tens of thousands of signatures.
However, Farahlyn Hansen, mother of two of the three boys said the be present at the feeding, said the incident has been blown out of proportion.
"I am not upset. I felt like it was the more humane thing for Robert to do than to just leave (the puppy) to die," Hansen told the Preston Citizen. "My kids are very upset about the way Robert is being portrayed in the news," she added.
Another Change.org petition showing support for Crosland has gained more than 3,500 signatures. Robert McKay, who started the petition, wrote on its description page: "It's time to stand up for one of the best science teachers in the Preston Idaho School District.
"As a past student I know first-hand the impact he had on my life and many others. Time to show our support for the man that taught us science in a new way and truly loves his job."