Backlash Erupts After Online Shoe Retailer Offers Sneaker Financing Option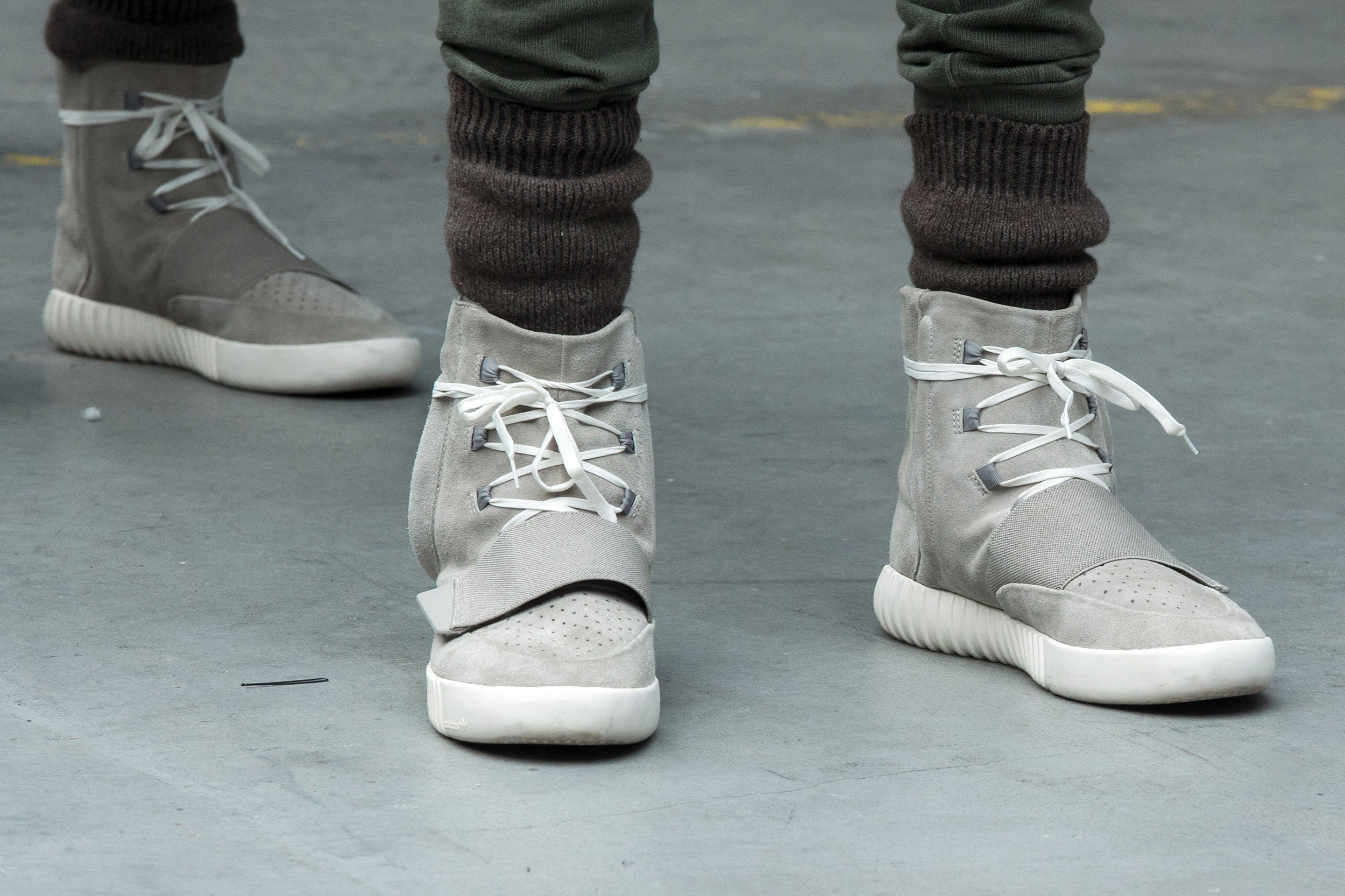 Just over a week ago, the sneaker community discovered an unusual option on high-end sneaker shop Flight Club's website: The online retailer was offering financing in collaboration with Affirm, a financial services company. Just underneath "Add to Cart" was the option to finance a pair of $2,250 Yeezy kicks for "as low as $197.69 per month."
According to Sole Collector, a sneakerhead insider news source, Affirm offered 3-, 6- and 12-month payment options up to $10,000. The kicker (pun intended) was the interest rate, which started at 10 percent but went up as high as 30. Sole Collector suggested shoppers decline the option of financing.
Kicks on Fire, another shoe blog, went even more strongly after Flight Club's financing option. "You can now ruin your credit by financing your sneakers (so just don't do it!)," they wrote. Kicks did the math on the $2,250 pair purchased at a 30 percent interest rate—the shoes would end up costing over $3,000.
Financial experts weren't thrilled with the idea either. ValueWalk, a breaking financial industry news website, ironically wrote, "This will end well.… Affirm offers financing for expensive sneakers." ZeroHedge, also a financial news website, poked fun at Affirm for offering financing for "important purchases" by giving out sneaker loans.
There has been debate among the sneakerhead community as to whether Flight Club's shoe financing option was really as terrible an idea as it seemed. "The general reaction has been that its not an option that sneaker collectors should be taking seriously," Brandon Richard, a senior writer for Sole Collector and self proclaimed sneakerhead, tells Newsweek. "When you start talking about paying a high interest rate and financing items, you think about essentials, things you need in your life. Sneakers don't rank high on that list."
The reason financing is being discussed at all may be a reaction to retailers like Flight Club that sell shoes at extreme markups. "You're paying a premium, but you know that you're getting something that's authentic and it'll be in stock," Richard explains. "They're made in limited quantities, and the brands like to keep it that way. It stirs up that hype. There's always the perception that it's the sneaker you have to have."
In one instance, a pair of Kanye West–branded shoes were released for $200. Within two weeks, Flight Club was selling the sold-out kicks for as much as $2,000. Those determined to get the shoes at their retail cost often game the system, with some even using robots to purchase the items as fast as possible online. Such bots are expensive, but even with that added cost, it could be less than paying the marked up, post-sellout prices.
The idea of financing expensive sneakers is not entirely foreign to sneakerheads: Credit cards are often used to similar ends, and commerce site eBay through PayPal offers a 'bill me later' service. But formal financing is one step too far, Richard says. "The interest rate is shockingly high and you're already paying a premium to get the shoes," he explains. "There's a concern about the sneakerhead who doesn't have a couple grand to his name financing something in the moment. He'll quickly realize it might've been a mistake."
Richard also points out that college students and those without credit experience would be the ones most likely to fall into the financing trap—and they would bring their parents down with them. A Sole Collector article, titled "Meet the Moms Bankrolling Teenage Sneakerheads," investigated August's Sneaker Con in New York and discovered that many parents are heavily involved in their teenager's sneaker habit. Even sneakerheads old enough to have a credit card can depend on their parents for help with expensive shoe purchases.
"I think older collectors, we're a little more OK with not getting the pair. We have tuition to worry about and bigger things to pay for," Richard says. "But there are kids who want to go to school with that hot pair, who want to post that picture on their Instagram, so it's the parents who are affected. That's who's going to go after that rare shoe and finance it for their children."
The Affirm option disappeared from Flight Club's website in the last few days. Neither company returned Newsweek's request for comment, but a Flight Club customer service representative confirmed the option had been recently removed. She referred to it as an "experiment." Richard and his fellow sneaker enthusiasts had heard the line too. "We aren't sure if it's the truth or the company line, but we think it was a response to the negative press. I think if no one mentioned it, the option would still be up. The response was that it's crazy to finance your sneakers."