'SNL' Cast Member Leslie Jones Calls Out Twitter and CEO In Reportedly Removing Trump-Centered Post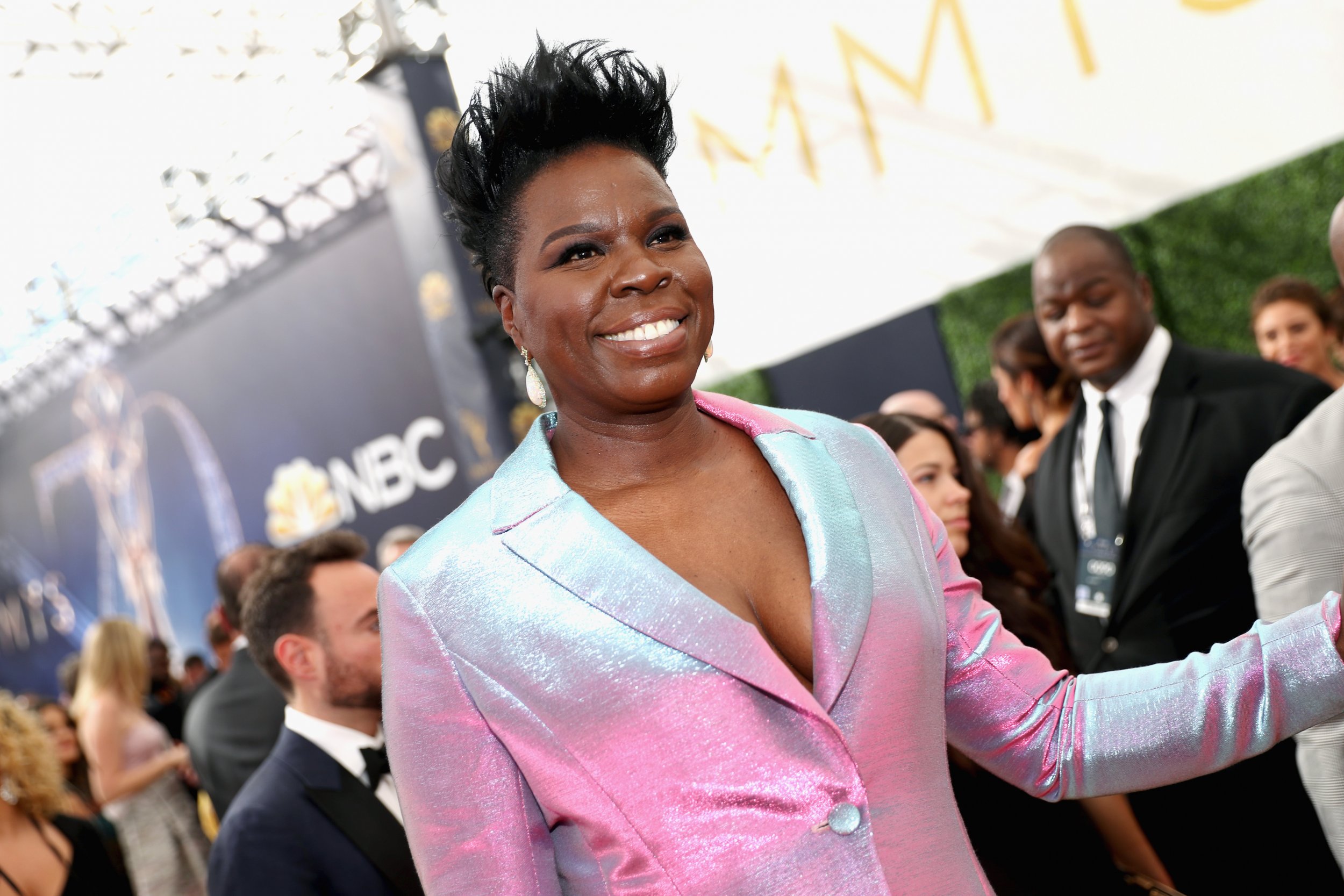 Saturday Night Live cast member Leslie Jones called out Twitter and its CEO Jack Dorsey for reportedly removing a post from Sunday, calling President Donald Trump an "idiot" and "moron."
"Oh OK, [Dorsey] [and Twitter] y'all remove my post about trump that I posted on 3/17/2019!! So y'all erasing posts now?! Cause I can't find it on my feed," the comedian tweeted.
"SOOOO WHAT THE F**K?! Y'all about to start some s**t with me you don't want," Jones added. "[Instagram] kept it up. Y'all work for Trump now?! EXPLAIN."
The post was a tweet composed by the president, calling out late night shows for "knocking the same person over and over again."
"It's truly incredible that shows like Saturday Night Live, not funny/no talent, can spend all of their time knocking the same person (me), over & over, without so much of a mention of 'the other side,'" the president tweeted Sunday. "Like an advertisement without consequences. Same with late night shows."
Followers responded to Jones's tweet, noting it had happened to them as well and asked whether she got a notification, she didn't get any type of notification.
"It was up for days and I got no notification or anything," Jones responded. "That's not right!"
Dorsey has not responded to Jones's claims, but tweeted earlier this month that Twitter is committed to the "civility of public conversation."
"We're committing Twitter to help increase the collective health, openness, and civility of public conversation, and to hold ourselves publicly accountable towards progress," the CEO tweeted March 1.
Newsweek reached out to both Jones and Dorsey for comment but did not hear back at the time of publication.
As previously reported, the most recent raid against SNL was not the first made by the president. Last month, Trump used his Sunday morning Twitter time to voice a similar complaint: "Nothing funny about tired Saturday Night Live on Fake News NBC! Question is, how do the Networks get away with these total Republican hit jobs without retribution? Likewise for many other shows? Very unfair and should be looked into. This is the real Collusion!"
He then followed that comment up with a line from Soviet dictator Josef Stalin's 1930s show trials of his political rivals. "THE RIGGED AND CORRUPT MEDIA IS THE ENEMY OF THE PEOPLE!:"
Trump himself hosted an episode of Saturday Night Live in November 2015, during the early stage of Trump's presidential candidacy, that drew wide criticism and even protest rallies outside NBC Studio's famed Rainbow Room in New York City.